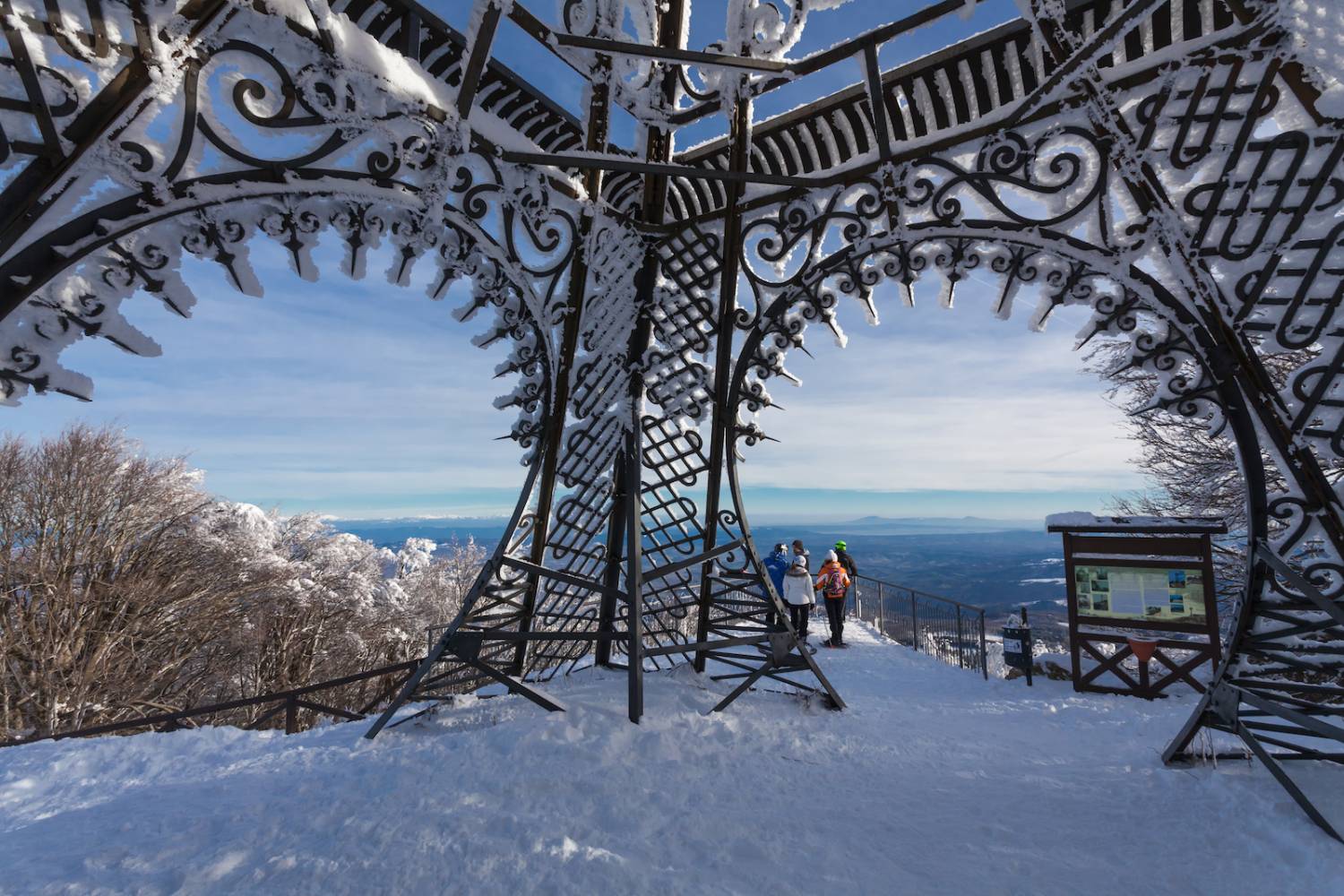 The thermal spas and unspoilt landscape of Mount Amiata
Enjoy thermal baths, forests and the open air
Just south of Siena, between the Maremma region and the Val d'Orcia, you'll find
Mount Amiata
rising 1738 m into the air, one of the highest mountains in Tuscany. Mount Amiata
was once an active volcano
: though it's currently inactive, today it's home to many natural thermal springs. There are three thermal spas in Mount Amiata's surrounding area:
Bagni San Filippo
,
Bagno Vignoni
and a few kilometers away,
San Casciano dei Bagni
. This whole region is blessed with luxurious thermal springs that flow endlessly from the underground. Other well-known local spa towns include
Chianciano
and
Montepulciano
(check out
www.termebenessere.terresiena.it
).
The province of Siena is famously known as
the most 'thermal' area in Italy
. You can enjoy the spas year round but they're even better when winter comes around, as the cool air makes the warm thermal waters and relaxing spa treatments all the more inviting.
There are also numerous footpaths and guided hikes on the mountain (when there isn't any snow). The mountain is crisscrossed by a network of footpaths from its base to the summit, which is marked by a large iron cross. There are also many towns and villages in Mount Amiata's area where visitors can learn about ongoing local traditions, gastronomy and folklore, all of which are unique to this part of Tuscany. You can also follow a guided tour of one of the old mines or sample the local specialities such as mushrooms and chestnuts, which are used in a large variety of dishes. This is a place for relaxing and exploring, especialy on a motorcycle!
You might also be interested in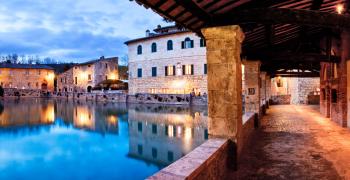 spa
Learn more
Spa and Wellness
If you could close your eyes and push away the overwork, the traffic, the pollution, the stress… it would be a desire for many, especially now that
continue...