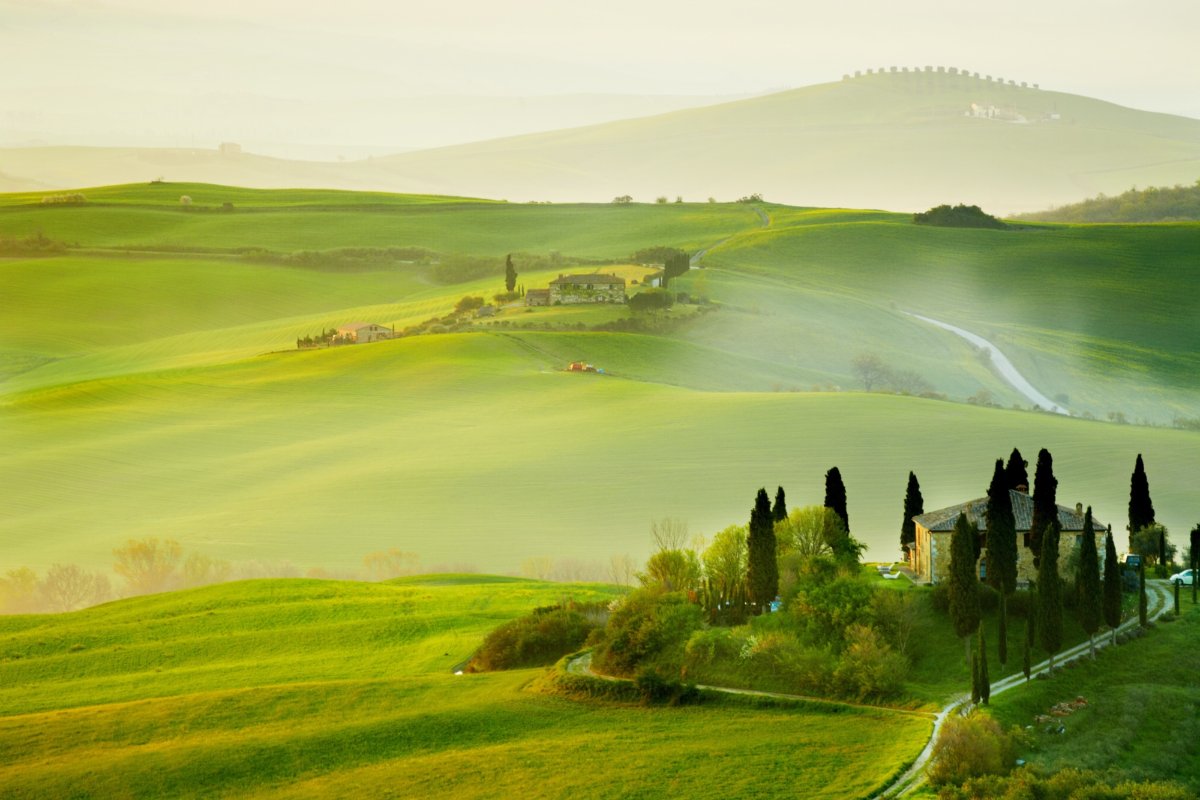 The sweet hills of Castiglione d'Orcia
Ancient history and natural beauty
This lovely route winds along the northern slopes of Monte Altissimo, offering beautiful views of some peaks of the Apuan Alps and a rich marble quarry. Castiglione d'Orcia was first mentioned in historical documents in 714. It was initially held by Aldobrandeschi before becoming a free commune in1252. In the fourteenth century, however, it came under the control of Siena and was constantly contested between the Salimbeni and Siena. The town center, with its old paved road, is particularly picturesque. The Piazza Vecchietta is dedicated to Lorenzo di Pietro (1412-1480), a painter, sculptor and architect.

In the Palazzo Comunale, you'll find a fresco by the Sienese school (Madonna with Child and two Saints) from Rocca d'Orcia. A visit to Castiglione must include the splendid church of S. Mary Magdalene; this Roman church has recently been restored. It boasts a thirteenth century façade and the apse is more than a century old. The Church of San Stefano is also noteworthy, thanks to the artwork it contains. Its facade was created during the sixteenth century. Inside, you'll find several works including a Madonna and Child (circa 1320) by Simone Martini and another Madonna and Child by Pietro Lorenzetti. A short climb will lead you to the Rocca Aldobrandesca, which dominates the countryside. Its ancient walls still exist on the northern side while the mount's summit is park-like. Visitors will appreciate wonderful views of Castiglione and the Amiata area in addition to the panorama of Rocca Tentennano.

You might also be interested in
Val D'Orcia
In the heart of Terre di Siena the scenery is stripped bare, accompanied by hills and crevices, the winding river, cypresses that crown hills in isolation or that follow the roads in tidy rows. ...
Scopri Val D'Orciakeyboard_backspace