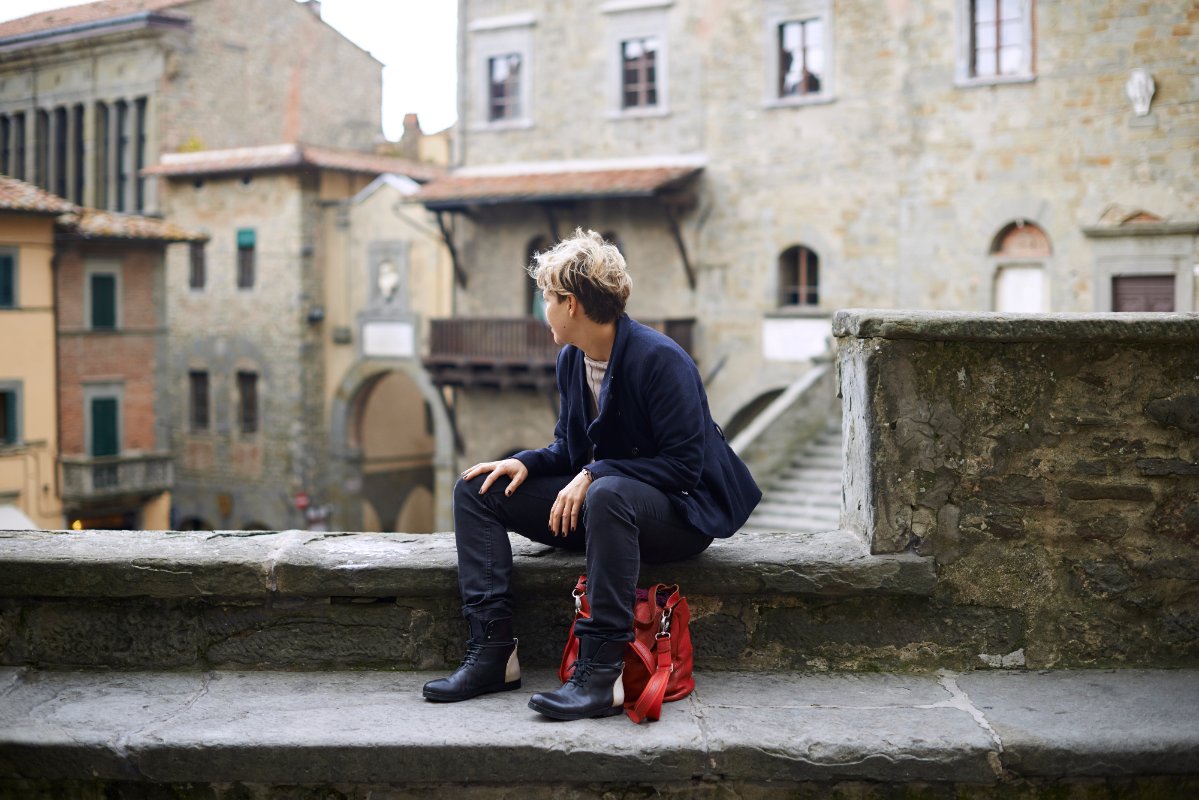 The sounds of the Tuscan Archipelago
The walking Festival has just finished but there are some special adventures that you guys can still experience in Tuscany. There is one that you have to try in one of the most beautiful islands of the Tuscan Archipelago: Capraia Island.
Rossana Galasso is a music therapist working on a project called "the source of sound". Her project started one year ago with the aim of immerging people who took part in her tours, in the colors, sounds and perfumes of Capraia Island and directing them towards the "listening" of stunning sounds of the islands nature. "The source of sound" was also part of the program included in the Walking Festival last Sunday (May the 8th) and that started from this beautiful island.
Why, How and Where
"Often the people that arrive in Capraia get here tired and completely stressed out from their cities", with this special tour, Rossana tries to make people feel comfortable in the nature, relaxing and gaining more energy. The tour normally starts at dawn, the perfect moment in a day to get an extremely magic and energetic feeling! The tour starts from the central square of the Island and continues towards Bellavista, the perfect spot to see the sun rising, a special moment in which participants can receive a special massage to capture the energy of the sun. Of course watches, mobile phones and snacks are not allowed during the tour. The tour also touches "Lo Zurletto" and follows the Fairy Path, as people call it in Capraia. Perfumes and sounds are really intense especially during spring time when nature seems to wake up and suddenly begins to stir. Often, mouflons follow the group in the nature hike. The tour normally ends at the Piana of Santo Stefano. People in the tours get to walk a lot but with no stress at all, instead they gain great energy for the body and soul, to get ready to face the city again, or maybe just for a great day at the beach and the pure crystal waters of Capraia.
About the Walking Festival
Here's the schedule of all the Walking Festival's dates: - National Park of the Tuscan Archipelago from 24 September to 1 November 2011 - Park of the Apuane Alps from 14 May to 26 June 2011 and from 15 October to 13 November 2011 - Park of Migliarino, San Rossore, Massaciuccoli from 3 September to 30 October 2011 - Regional Park of Maremma from 1 October to 31 October 2011 (approximate dates) - Interprovincial Park of Montioni from 15 September to 15 October 2011 (approximate dates) - Provincial Park of the Hills of Livorno on dates still to be decided - Parchi della Val di Cornia from 15 May to 5 June 2011 Have a look at what you could find undeaneath the tuscan sea!
You might also be interested in