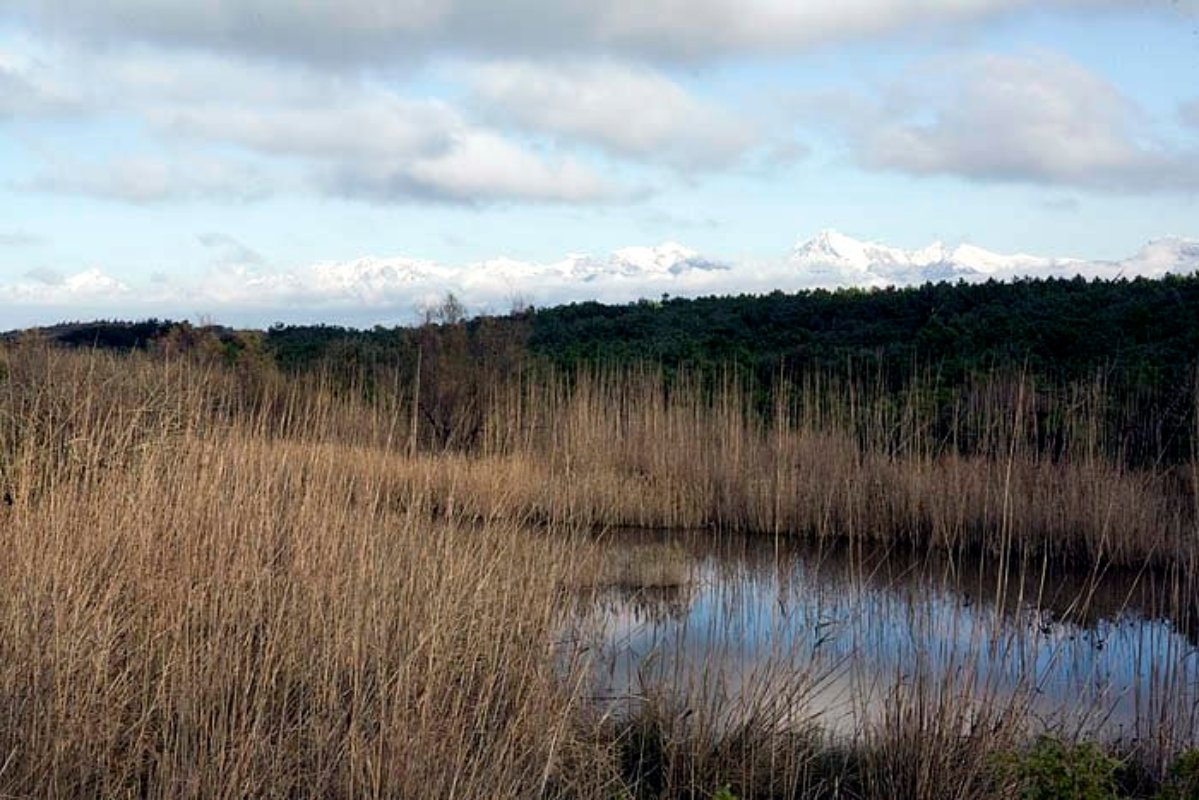 The San Rossore Park without barriers
Explore one of Tuscany's most beautiful parks
There are numerous paths for those with special needs; the park is truly accessible to all to who want to enjoy its incredible beauty. Though all of the park's avenues are open to the public, we suggest the
"Sabrina Bulleri"
path in particular. Its entrance, reachable by car, is in the "San Rossore—Cascine Vecchie" visitors' area. The route for
disabled visitors
is in an area that encompasses the estate's principle characteristics. In addition the area boasts level paths, a wooden railing and informational signs for hearing and visually impaired visitors. There are picnic tables, restrooms and a ramped animal observatory.
Back in the main visitors' area (one 4 cm step at the entrance), there is a café featuring local products which can be enjoyed in a large outdoor space complete with picnic tables. The area also features parking and disabled access bathrooms. The
"Casale della Sterpaia"
visitors' center hosts water therapy activities for persons with disabilities.
For information:

Centro visite "San Rossore" (loc. Cascine Vecchie)
Tel 050 530101
E-mail
nvisitesr@tin.it
Valdarno
The territory of the Valdarno is singular and picturesque and begins from the point at which, near Arezzo, the river changes direction and heads north. ...
Scopri Valdarnokeyboard_backspace