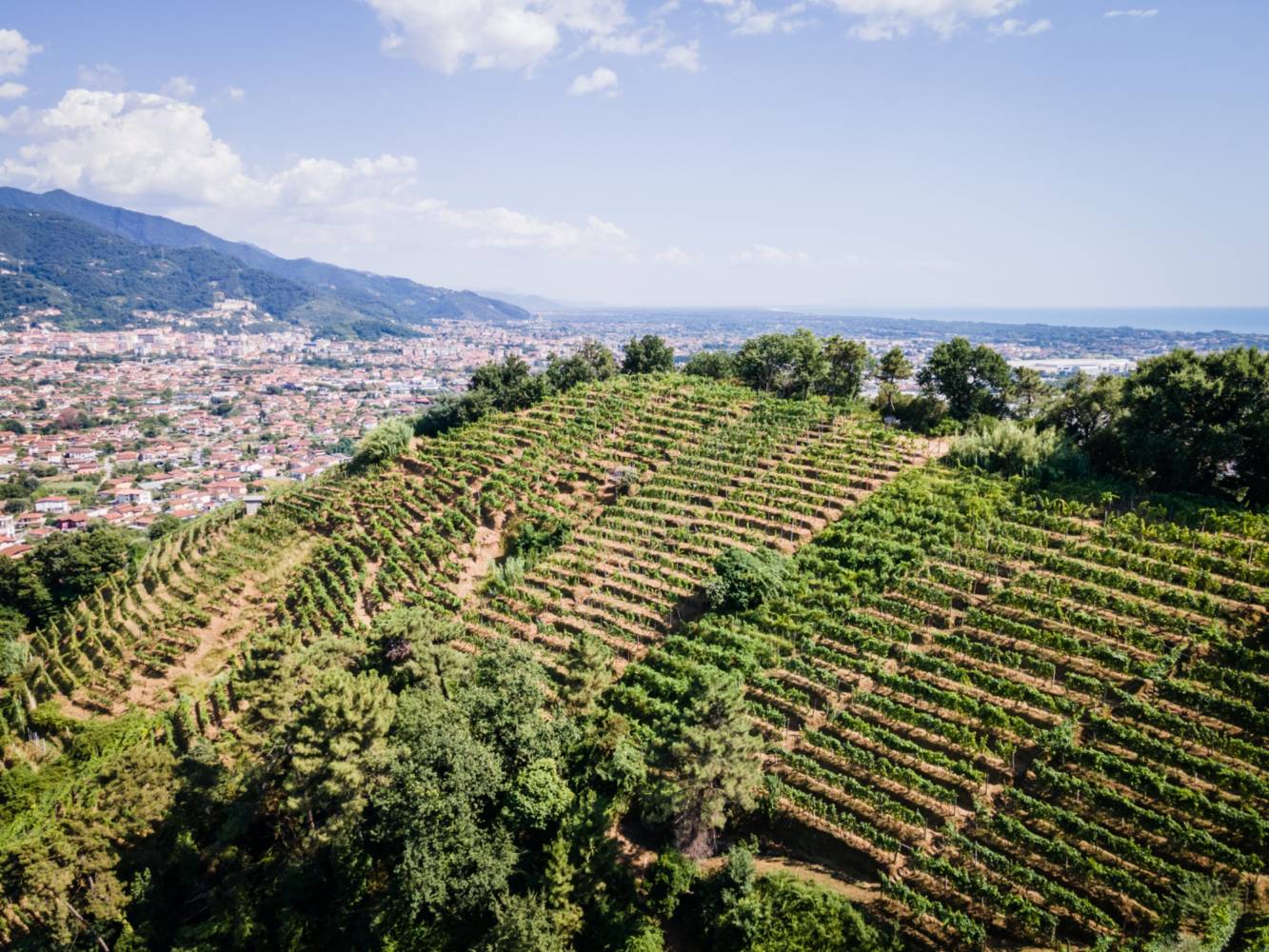 Photo ©Ambito Turistico Riviera Apuana
The charming terraces of the hills at the foot of the Apuan Alps that gift a patiently created heroic wine brought to life by the Apuan winemakers
The Apuan Riviera and the wine of heroes
The sea and its beaches, the mountains and villages, and the artistic culture and great food have always made the Riviera Apuana Terra Scolpita a very popular tourist destination that stands out for its fine wines, boasting a production worthy of the best Tuscan tradition.
The unique wine has been produced on the Candia Hills and nearby, and is made even more valuable given the difficulties in its production. For this reason, it's internationally recognized as a best practice of heroic viticulture.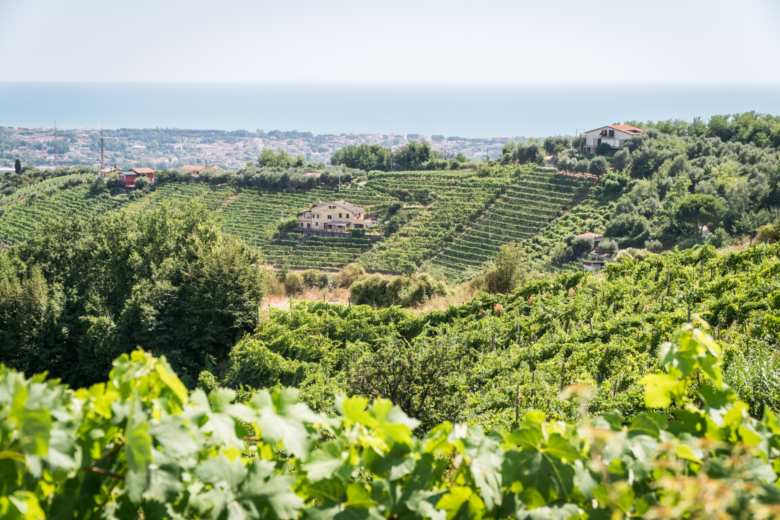 And the cultivation of Apuan vineyards really is heroic! Made in extreme conditions on steeply sloping terraces, it's made even more challenging given the contact with a particular soil and microclimate, characterized by the presence of the sea and the rocky mountain. These circumstances border on the prohibitive, but the hard-working Apuan winemakers bring their experience and determination to transform these slopes overlooking the sea into the unique and sculpted landscape which you can now admire, giving both the tourist and the market a high-quality product, heritage and pride to the entire territory.
Visiting the hills at the foot of the Apuan Alps means treating yourself to a journey through history, both old and new knowledge, and gastronomic delights.
Walk the centuries-old path of the Via Francigena with its succession of ever-changing views of the Apuan Alps and the sea, passing from the villages to the characteristic historic centers of Massa and Carrara, up to the Aghinolfi Castle which dominates Montignoso.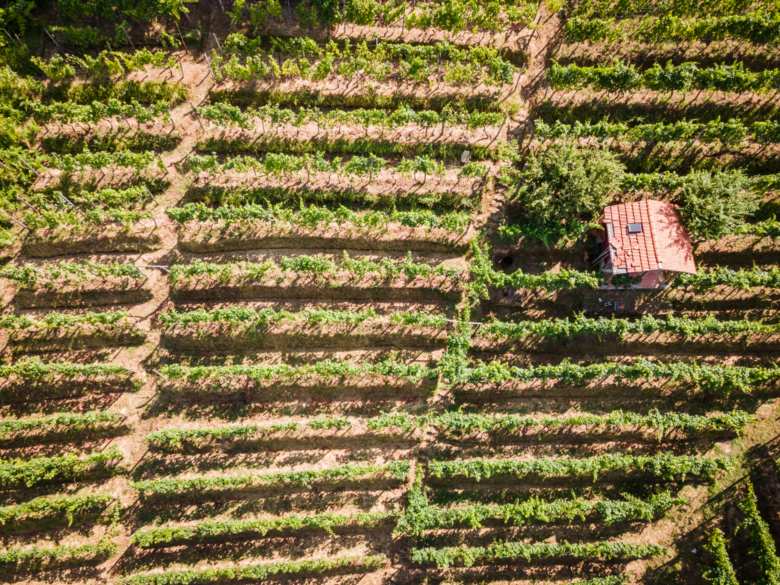 If travelling on foot, stroll through the vineyards; if visiting by bicycle, follow paths dedicated to e-bikes or mountain bikes and explore the area on two wheels. You can visit farms and cellars and stop to taste a great glass of wine accompanied by traditional Apuan dishes where the land and the sea often meets: tordelli, taglierini with beans, baccalà marinato and stockfish with polenta, or the famous Colonnata lard.
The heroic Apuan wine and, in particular, the renowned vermentini, are masterpieces by the local winemakers who have been awarded numerous international awards over the years such as the Mondial des Vins Extremes with the Gold Medal Award for the best vermentini, and the Vermentino di Diano Castello Prize, dedicated to Italian Vermentini.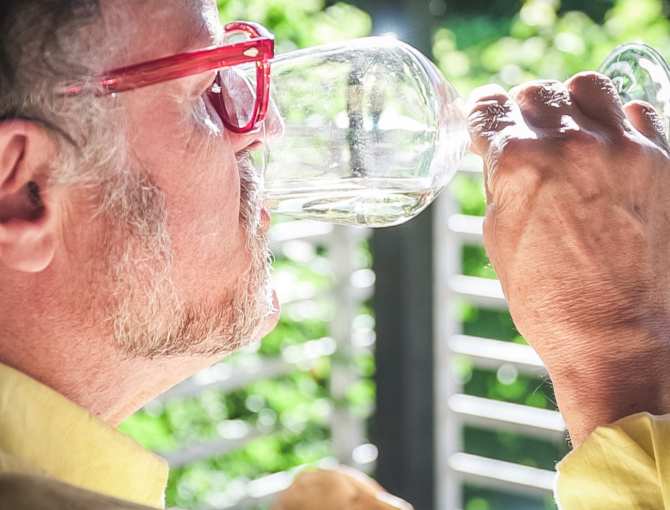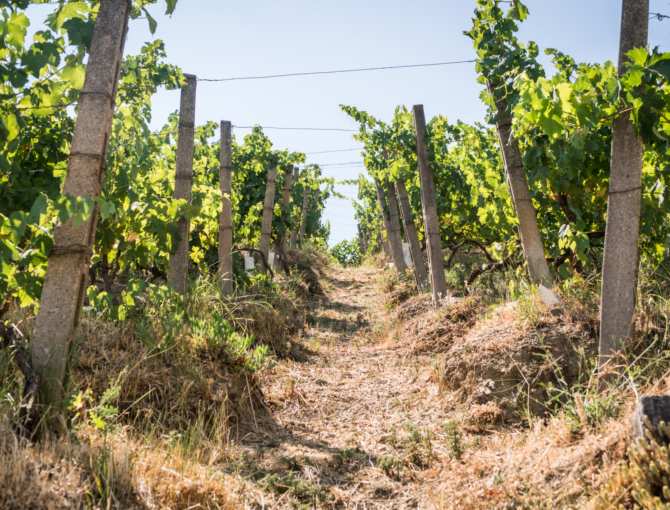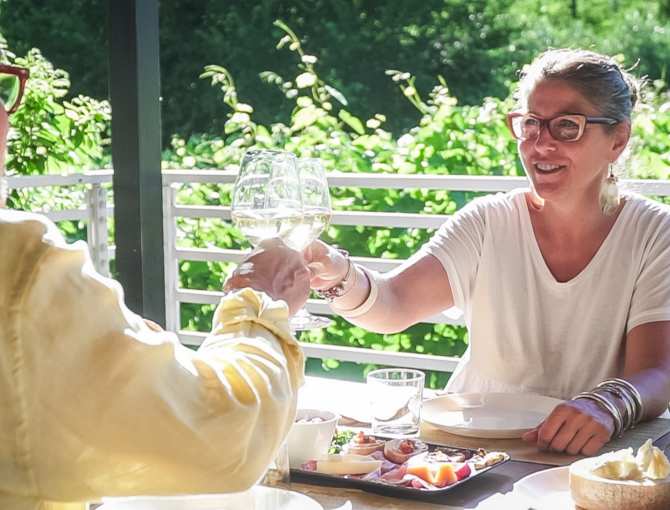 You might also be interested in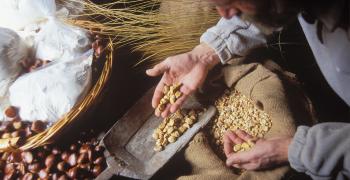 Learn more
Food and Wine
Olive oil, wine, truffle and other culinary delights make up the excellence of Tuscan gastronomy.
continue...