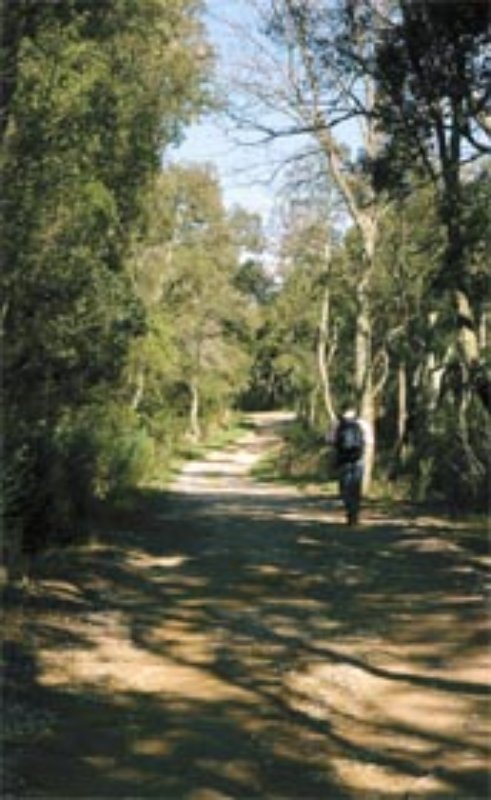 The Poggio Neri Park
Itineraries in nature at Sassetta
The beautiful parks of Tuscany await us for relaxing days in the open air, surrounded by nature. Not far from
Sassetta
, a beautiful, unspoilt village in the
Val di Cornia
, 10 km from the sea, the forested nature park of Poggio Neri offers a variety of itineraries for different interests and parking areas for picnics.
In particular, itinerary number 102 is open to all, with a
botanical trail accessible to people with physical disabilities
. The trail has a total length of
500 meters within a Mediterranean forest.
It is specially protected by a security fence and curves in a half ring shape around Mount Bufalaio. It is a suggestive itinerary, with a scenic stopping point and an abandoned quarry from which, in the past, was extracted famous
Red Marble of Sassetta
. Along the path is the interesting museum of the forest, which covers the daily life of charcoal workers and chestnut gatherers.
Starting point:
The park is located in Bufalaio, about 1.5 km from Sassetta in the province of Sassetta-Suvereto. In the park there are areas for picnics which can be accessed from Casetta Fiorentina, which can be found at the exit of the village of Sassetta, on the way to Prata-Suvereto.
How to get there:Coming from Livorno –
go along the Variante Aurelia (S.S. 1) Exit at Castagneto Carducci-Donoratico and continue towards Castagneto Carducci. Go through the village of Castagneto and continue on the main road, following the signs for Sassetta.
Coming from Grosseto –
go along the Variante Aurelia (S.S. 1). Exit at Campiglia M.ma. Continue, following signs for Suvereto. Once in Suvereto, turn left before entering the city walls, climbing along the winding road that leads to Sassetta, going through the town of Prata.
For more information:
City of Sassetta
Via Roma n. 15 Sassetta (LI)
Tel +39 0565 794223
www.comunedisassetta.net
The route maps are free from the Tourist Information Office in Piazza Nuova, tel. +39 0565 794512.
You might also be interested in