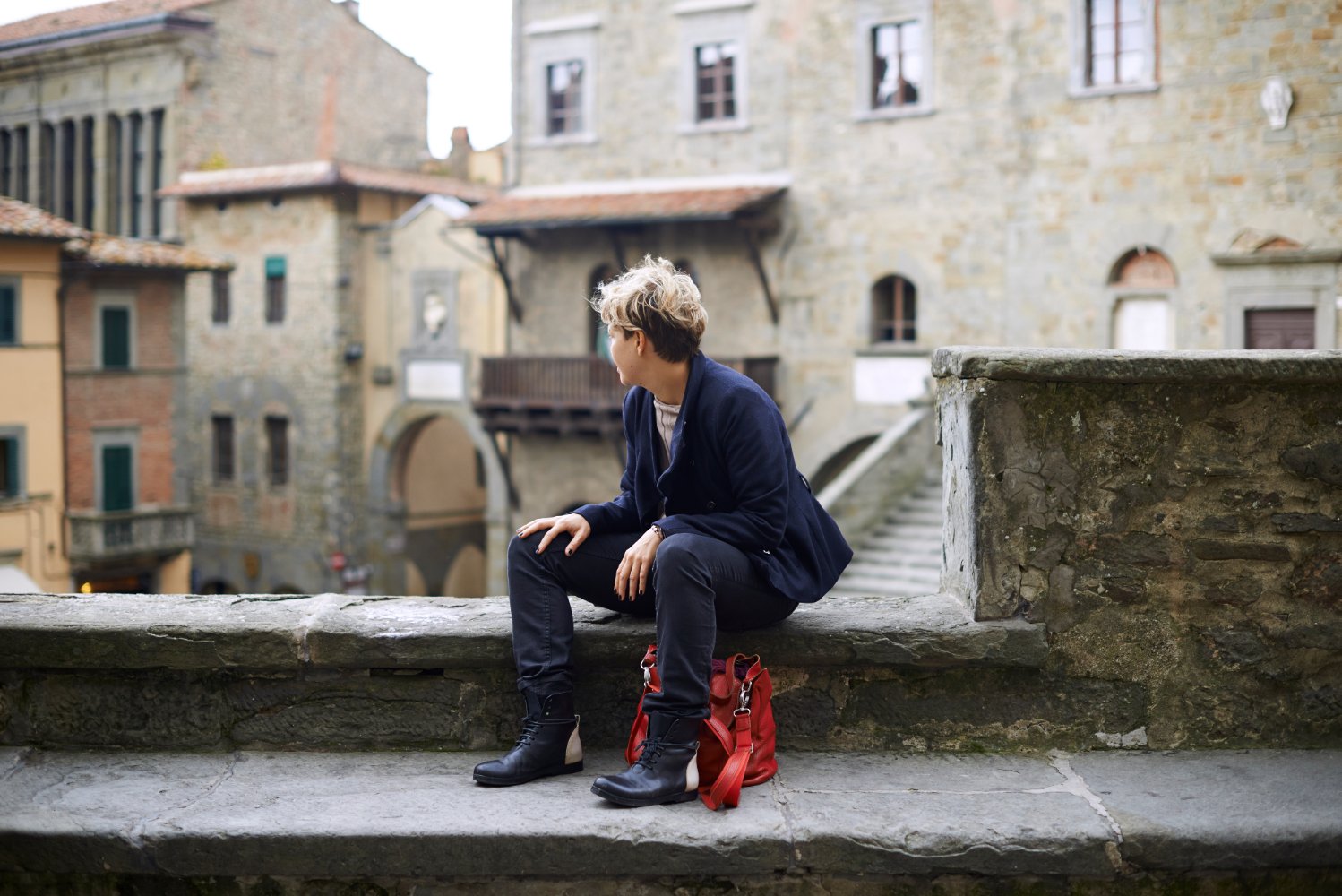 The "piazza": definition, history, and the most beautiful examples in Tuscany
I have always loved the way my Italian friends set up a meeting to go out for the evening. "
Ci si vede in piazza!
" - which means "we'll see each other in the piazza" and go from there.
Let's talk about the piazza - what it means, what it was historically, and what some of the most beautiful examples in Tuscany are
.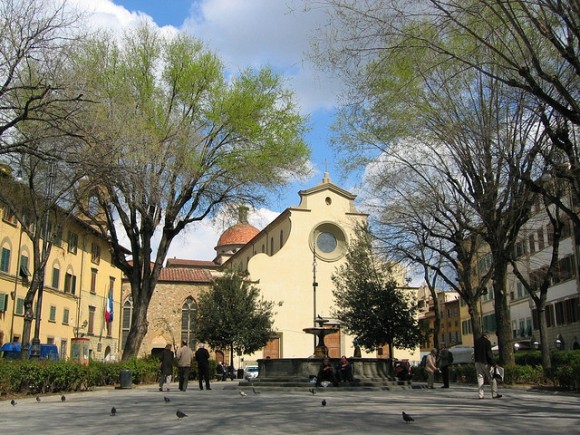 Translation and definition of "piazza"
The Italian word
piazza
(plural:
piazze
) is generally translated as
square
in English, though this is a misnomer since it implies a shape in which very few piazze are constructed. The word
piazza
comes from the Greek
platea
(the ground floor of the auditorium) from
platys
(wide space or opening). With time this developed to mean more specifically the piazza in the city ("
agorà
in polis"), which both for the Greeks and Romans, and for Renaissance Italians, was the central pulse of the city. That is, it was not just a physical space but a meaningful one.
The piazza is the political, commercial, and religious heart of the ancient city
. In the middle ages, especially in larger cities like Florence, these functions were separated amongst various piazze, so that Florence's political center is Piazza della Signoria and the religious center is Piazza Duomo; the economic center has always been Piazza della Repubblica which was the site of the ancient Roman forum and medieval market. With the Renaissance's desire to return to the ideals of Ancient Rome in many ways, including in city planning, there was some effort to reunite these functions in just one piazza.
Your favourite Piazza in Italy - Google Map!
I once asked the
fans of TuscanyArts on facebook
what their favourite piazza is and why. I was surprised at the variety and number of responses I got! I thought it'd be nice to make a
google map of your favourite piazze
(even if they are not in Tuscany) -
you can also add to this map
, put a placemarker on it and a description or even a photo! Correct me if I'm wrong, but I think liking a piazza often has to do with having a personal connection to it - you live(d) there or nearby, or it's the location of a memorable encounter. My addition to the map is
Piazza Savonarola in Florence
(see photo above) because when I came to Florence as a study abroad student over a decade ago, my school was on that piazza; soon after I met my now-husband and found out that he and his friends hung out in that piazza all the time (though we never crossed paths there). Piazza Savonarola remains the meeting point for our group of friends, though we don't have time to just sit or kick around a soccer ball any more.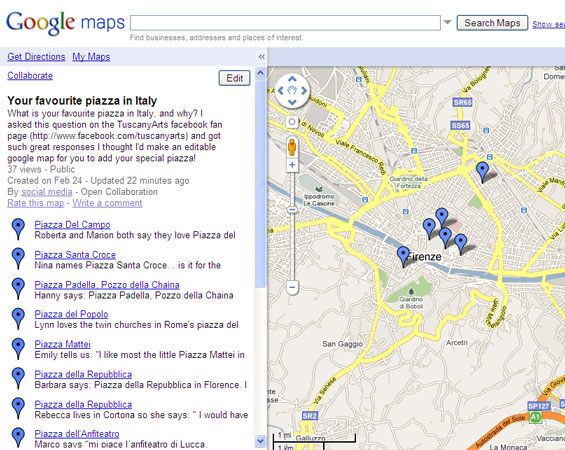 The most beautiful piazze in Tuscany
Beauty is entirely subjective - maybe this list should be called "
piazze of architectural and historical significance
". There is no doubt that the major piazze of each of Tuscany's historical centers will come to mind - there is a Piazza del Duomo in any city or town - although a piazza can be smaller and more about contemporary community, too.
Piazza del Campo, Siena.
Unquestionably an essential landmark, the annual palio horse race takes place here. It's an unusual shell shape and also slightly inclined towards the main government building whose facade dominates the piazza.
Piazza dei Miracoli, Pisa
The separation of the church's functions of ringing bells, baptism, and worship into three spaces is a uniquely Tuscan tradition. Piazza dei Miracoli, off to one side of the medieval town of Pisa rather than at its very center, also houses the Camposanto, or monumental cemetary. Now its beautiful green lawn beckons us to sit on it, but we're blocked from it by chains and admonitions - too bad.
Piazza Anfiteatro, Lucca
A truly uniquely shaped piazza as it sits on the footprint of the ancient Roman ampitheatre. Now the piazza is lined with buildings from medieval times - private homes with restaurants and stores below. Around Christmastime the town's tree sits at the center; last year it was just a regular tree but the year before it was made of glass tubes, so here's a photo from Christmas 2008 in Lucca. During
Cartasia, Lucca's contemporary art biennale dedicated to paper,
this piazza becomes an open air museum!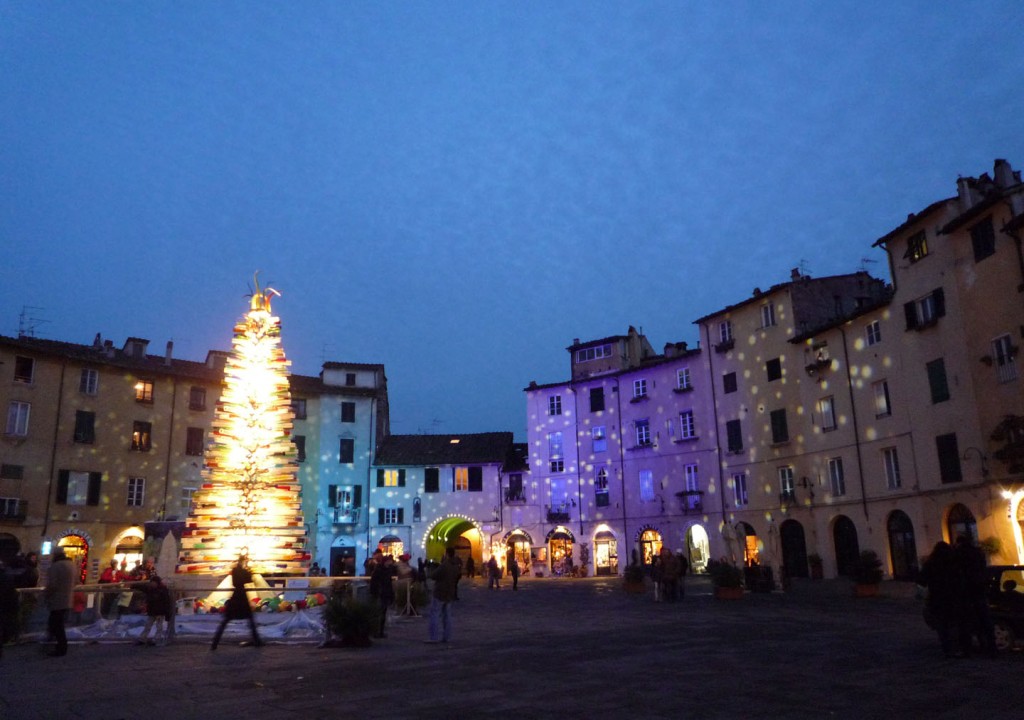 Piazza Guidi dedicated to Leonardo da Vinci, Vinci
Much, much newer than some of the other examples here, this piazza was designed by Mimmo Paladino and inaugurated in 2006 (
read article on turismo.intoscana
). The space is a series of interconnected planes of deconstructed geometric figures that develop at different heights and are decorated by symbols. There are water and sculptural elements. It's a real work of art and an important recent commission that is part of a project called "Rinascimento Nascimento".
Terrazza Mascagni, Livorno
Overlooking the Tyrranian sea, the suggestive black and white tiles emphasize perspective. This must be one of the best places in Tuscany for a photo shoot, which is why the Voglio Vivere Cosi campaign - of which this social media team is a central part - used it for this photo:
You might also be interested in