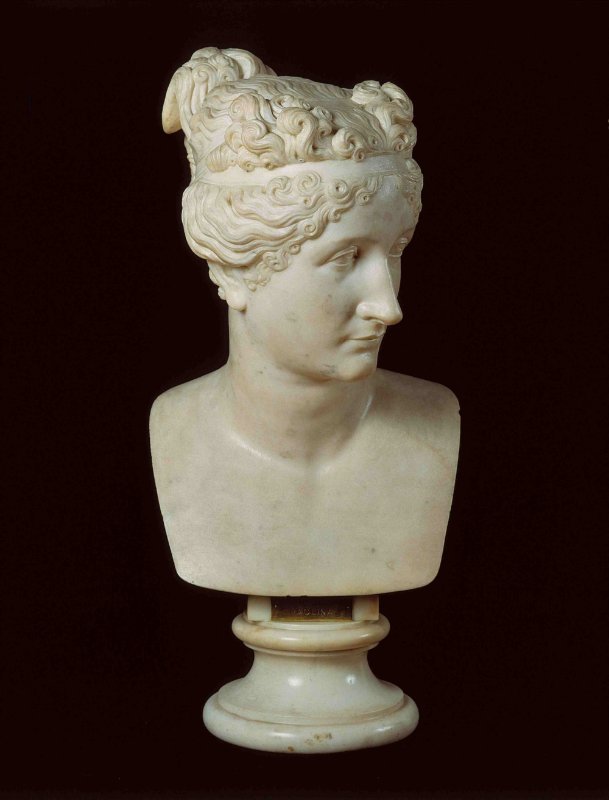 The Napoleonic age in Tuscany
The influence on art and architecture during the Napoleonic age in Tuscany
Napoleon Bonaparte caused considerable geopolitical unbalance in Europe and the effects were inevitably also felt in Tuscany. Grand Duke Ferdinando III, who had taken over rule of Tuscany from Pietro Leopoldo d'Asburgo-Lorena, had tried in vain to resist the French occupation of Tuscany led by Napoleon.
Napoleonic rule lasted just fifteen years in the region (1799 – 1814) and the most important consequences of this period involved changes in politics and the region's territory. At the beginning of Napoleon's rule in 1801, Florence was known as the capital of the ephemeral Regno d'Etruria (Kingdom of Etruria), which Napoleon ceded to the Borboni from Parma. In 1808, Tuscany became part of the empire of France and was split into three 'departments'. The year after, Napoleon eliminated these 'departments', made Tuscany into one whole Grand Duchy again and put his sister, Elisa Baciocchi Bonaparte, in charge.
The turn of the nineteenth century in Tuscany saw the rise of Neo-Classical architecture, interpreted by architects such as Pasquale Poccianti in Livorno (his works include the Cisternone and the Cisternino), Lorenzo Nottolini from Lucca (Palazzo della Provincia in Lucca and Villa Borbone in Viareggio) and Gaspare Maria Paoletti from Florence (he renovated the Uffizi and Palazzo Pitti as well as re-working Poggio Imperiale).
Around the same time in Lucca, Bonaparte's sister had Piazza Grande remodelled by some French architects and since then the Piazza has been known as Piazza Napoleone. The aim of the remodelling was to give a more suitable backdrop for the Palazzo Ducale (which today is home to the local town council). Elisa Baciocchi Bonaparte also renovated Villa Reale in Marlia according to the French style. This villa, today known as Pecci Blunt, was her country residence.
In terms of sculpture, one of the most important names from this historical period is Antonio Canova. He and his students worked in Tuscany. Lorenzo Bartolini from Prato sculpted a statue of Napoleon in Livorno which is now in Bastia in Corsica. The last important artist to mention from this time is Pietro Benvenuti, a Neo-Classical artist from Arezzo. He painted a picture of Elisa Baciocchi and her court which now hangs in Versailles.
You might also be interested in