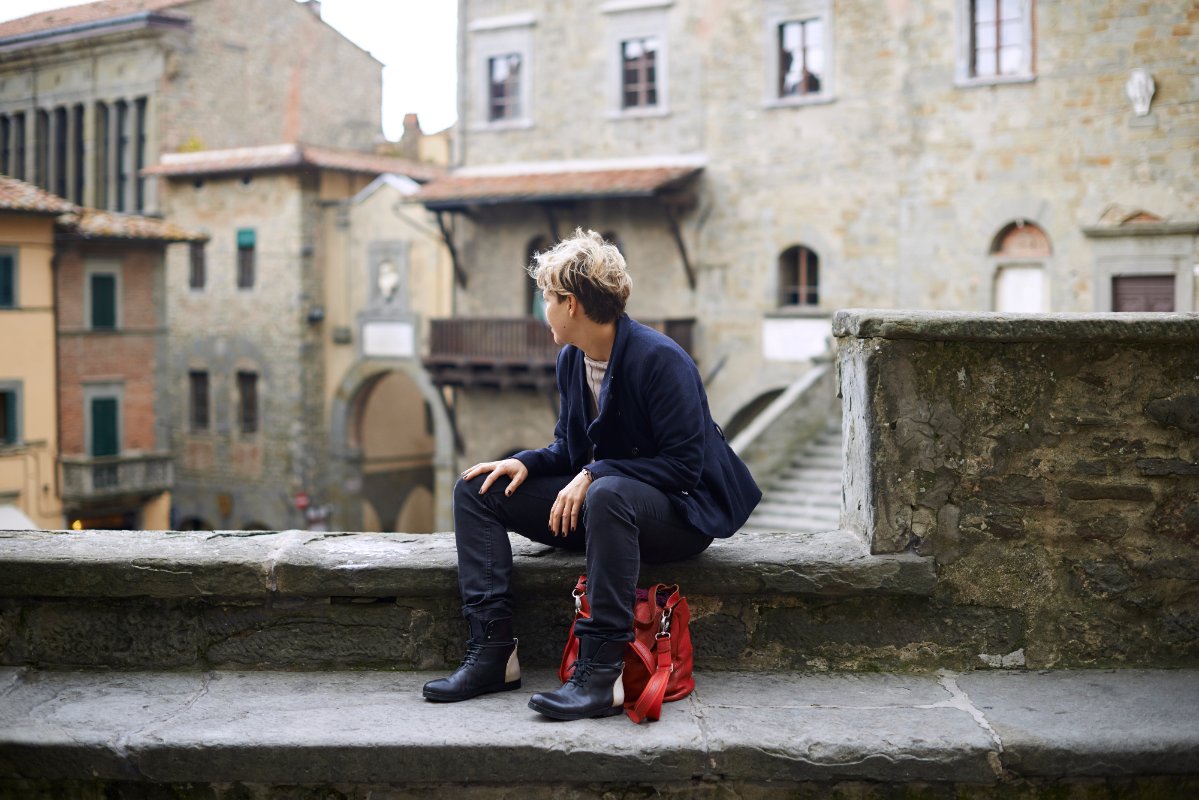 The Mille Miglia 2014 historical car race
The Mille Miglia 2014
will take place from May 15 to 18 and will pass through Tuscany on May 17.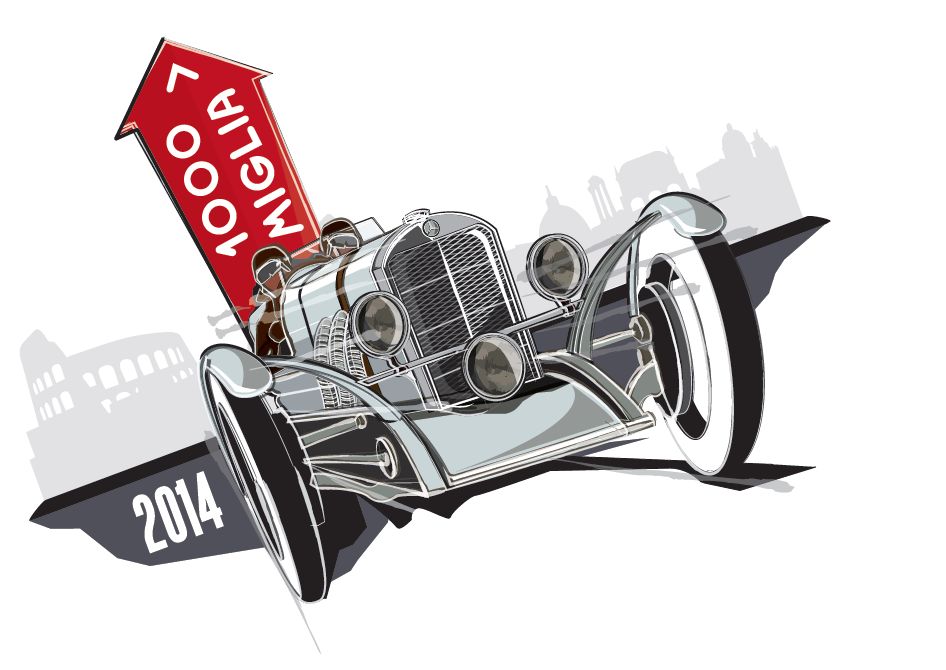 What is the Mille Miglia?
The Mille Miglia was an open-road endurance race, which took place in Italy twenty-four times from 1927 to 1957 (thirteen before the war, eleven after 1947). Starting in 1977, the Mille Miglia was revived as a regularity race for vintage cars. Participation was limited to automobiles that were manufactured prior to 1957 and had taken part in the Mille Miglia historical races. The route was from Brescia to Rome, back and forth. It was the same route as the original race and the starting and finish line were at the very same point on the famous road of Viale Venezia. Nowadays, it is a spectacular automotive and media event, as well as a legendary race. It is a spectacularly unique and popular celebration that takes places in some of the most striking regions in Italy, Tuscany included. Every year, 380 crews from over 30 countries around the globe participate in the re-enactment of the historical race.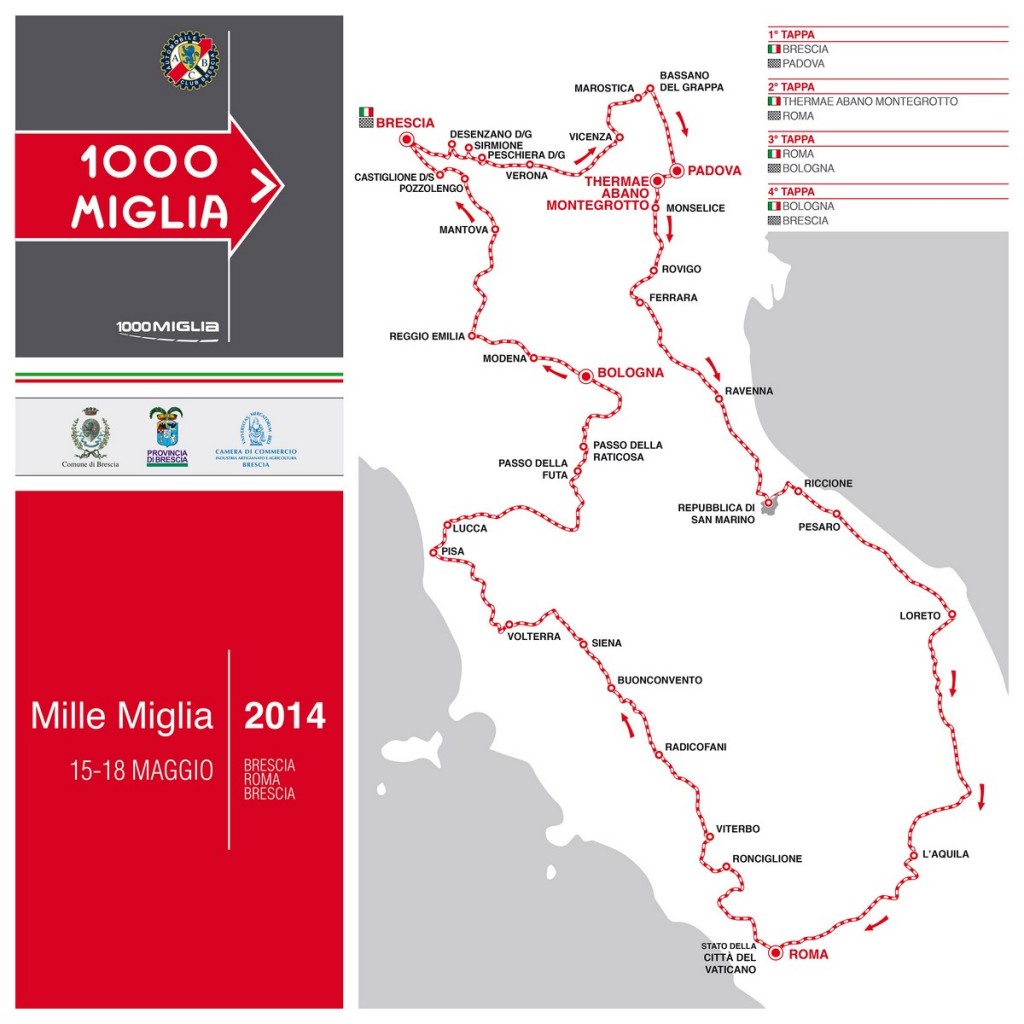 Mille Miglia in Tuscany
In 2014, the race will pass through Tuscany on the third day, touching Radicofani and Siena, places strongly associated with the Mille Miglia and much loved by the participants. After Siena, the road-book will indicate a left turn towards Pisa and Lucca. The Mille Miglia will pass beneath the Leaning Tower and then through the Futa Pass, the Raticosa Pass and until Bologna. In Lucca, the cars will make a complete circle of the walls, then stop in Piazza Napoleone for a time control and then a passage in the unique Piazza Anfiteatro.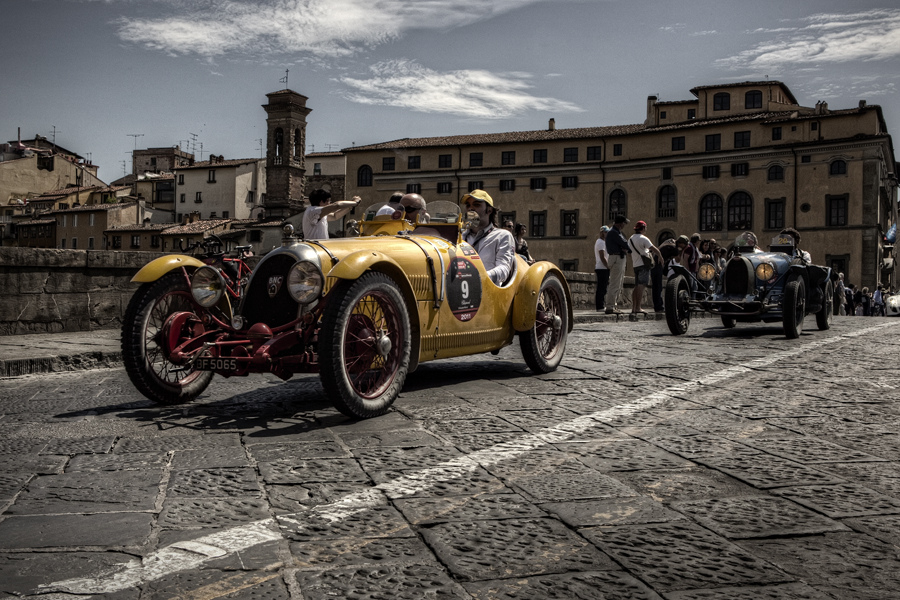 Official Website
You might also be interested in