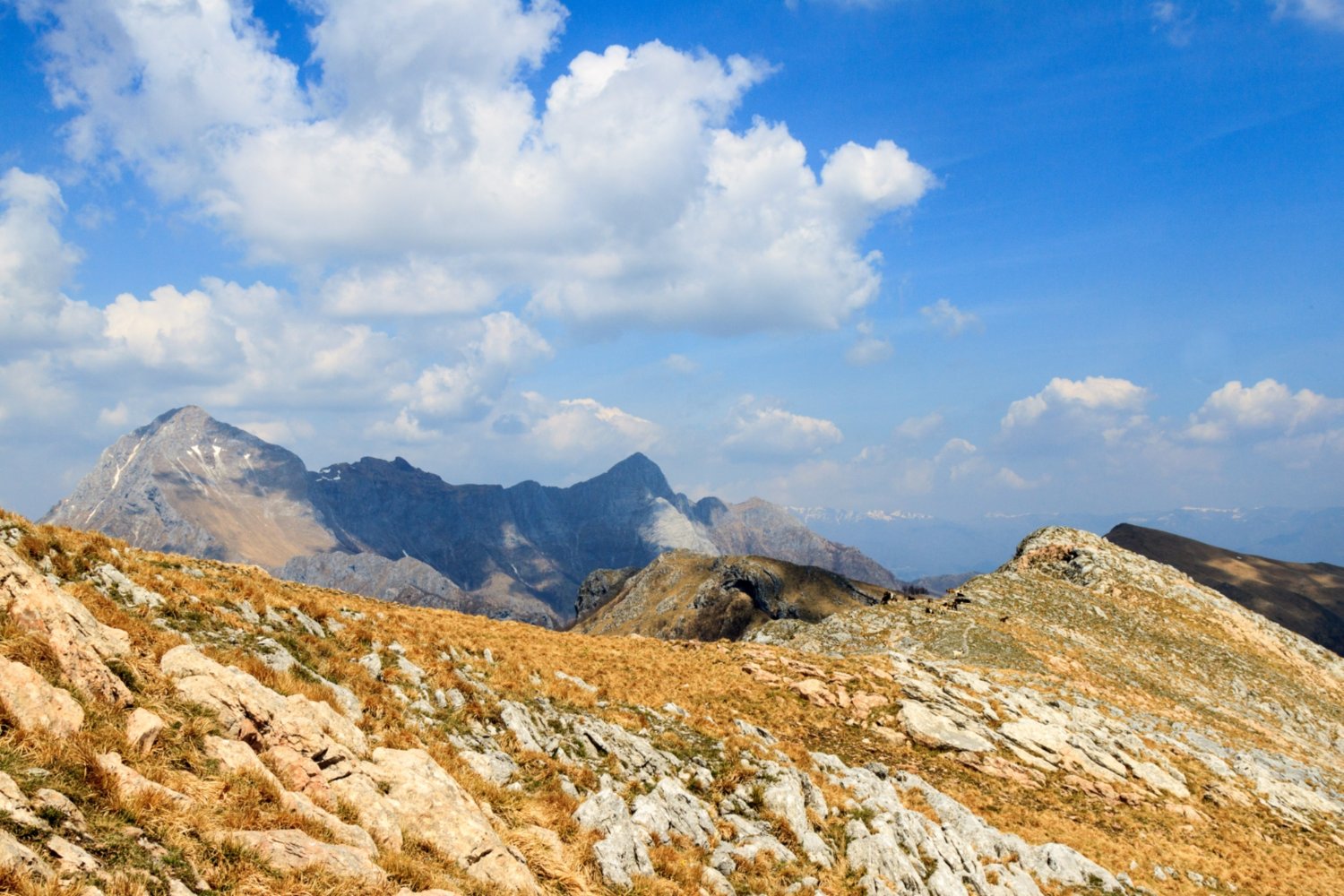 The marvels of the mountains
A map of protected areas
Hike the trails that lead to the top of the Apuan Alps peak, ride horseback along the trails of Mount Amiata or immerse yourself in the quiet spirituality of the Casentino forest: all of this and more is possible in the Tuscan mountains. Visitors of all tastes will find something to enjoy, something that will stay forever in their hearts. Sport is the absolute star of this area and the choices for athletic visitors are endless—hiking, horseback riding trails, mountain bike itineraries, climbing, sky diving, cave exploring and much more!
If you are looking for quiet, relaxation and a moment of calm and tranquility far from the frenetic pace of everyday life, you'll find it here. The area's medieval towns offer a plethora of places to stroll while visiting tiny parish churches and small museums. Don't miss this opportunity to try some of the local dishes—the traditional farming recipes are incredible and must be tried to be believed. Visiting the small towns, you will have the opportunity to meet artisans, ancient masters, woodworkers, iron-smiths and other specialists who use specific techniques passed down from generation to generation.

Nature is a precious gift in this area rich with parks and reserves that open themselves up step after step with special itineraries and learning labs. Extraordinary plants, hidden gems and breathtaking views are just some of the marvels that you'll encounter during your visit. Green spaces are plentiful in this region—Mount Amiata is known for its "warm heart" thanks to the healing waters found there. The Apuan Alps boast amazing white marble mountains; the Lunigiana's history is endlessly interesting. The Pistoia Mountains are immersed in untouched nature but incredibly close to the area's most beautiful art cities. Don't miss the Casentino's spiritual and hermetic tranquility or the rich tunnels and grottos of the Garfagnana—all of which offer a completely different and strikingly beautiful alternative to the more well-known Tuscany.
You might also be interested in