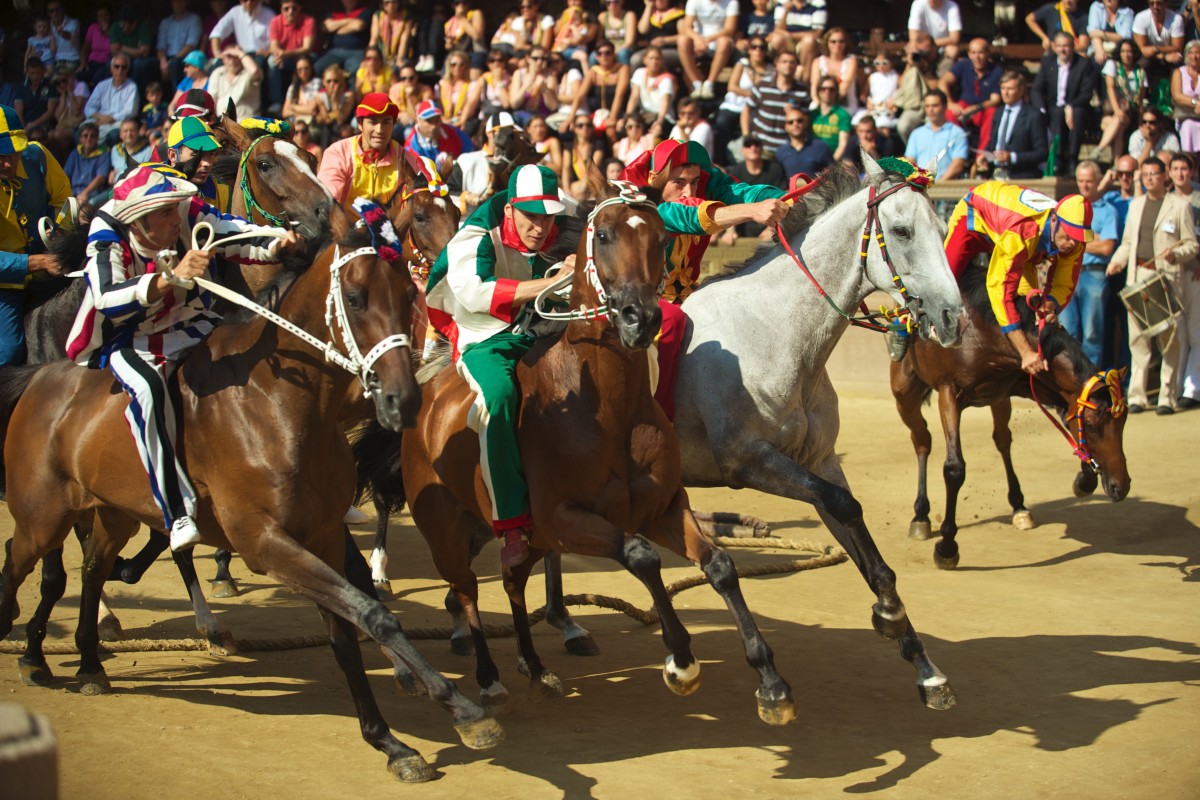 The magical Palio horse race in Siena returns
A journey through art and tradition
The city of the Palio, the enchanting city, is of course Siena. A city with a rich history and bright future, Siena is now a UNESCO World Heritage site.  The vast selection of Siena's museums offers visitors the chance to discover the wonderful fourteenth century of Duccio di Buoninsegna and the rich Sienese school of painting which he developed. Not forgetting the works by Iacopo della Quercia, Francesco di Giorgio, Beccafumi and Sodoma. A vast and precious collection of artistic works which left their indelible traces in the Cathedral, in the Santa Maria della Scala hospital, in the public Palace, and in many churches.
Piazza del Campo is definitely the most beautiful, memorable piazza in Siena and one of the most beautiful in Italy. The breathtaking Cathedral (XII-XIII centuries) boasts a white marble facade decorated with red and green marble touches. Among the historic palaces the Chigi Saracini is one to be noted: it hosts the musical Accademia Chigiana.
Not to miss – the Palio is the main event in Siena, On July 2 and August 16: alive with colours, crowds, cheers, a piazza filled with horses to be ridden bareback for a race which lasts only a few seconds. An event which the Sienese look forward to each year, with a sound knowledge and respect for the history. A game which has become reality, where joy and pain combine and where courage and intrigue come to the forefront, as well as fairness and betrayal. The Palio course consists of three laps of the piazza del Campo, on a track made with a mixture of sand and 'tuff'.  The starting point is the Mossa, formed by two ropes where the 10 participating horses and jockeys must wait in order –determined by drawing lots. The winning jockey is the one whose horse, with or without jockey, firstly completes the three laps.
You might also be interested in