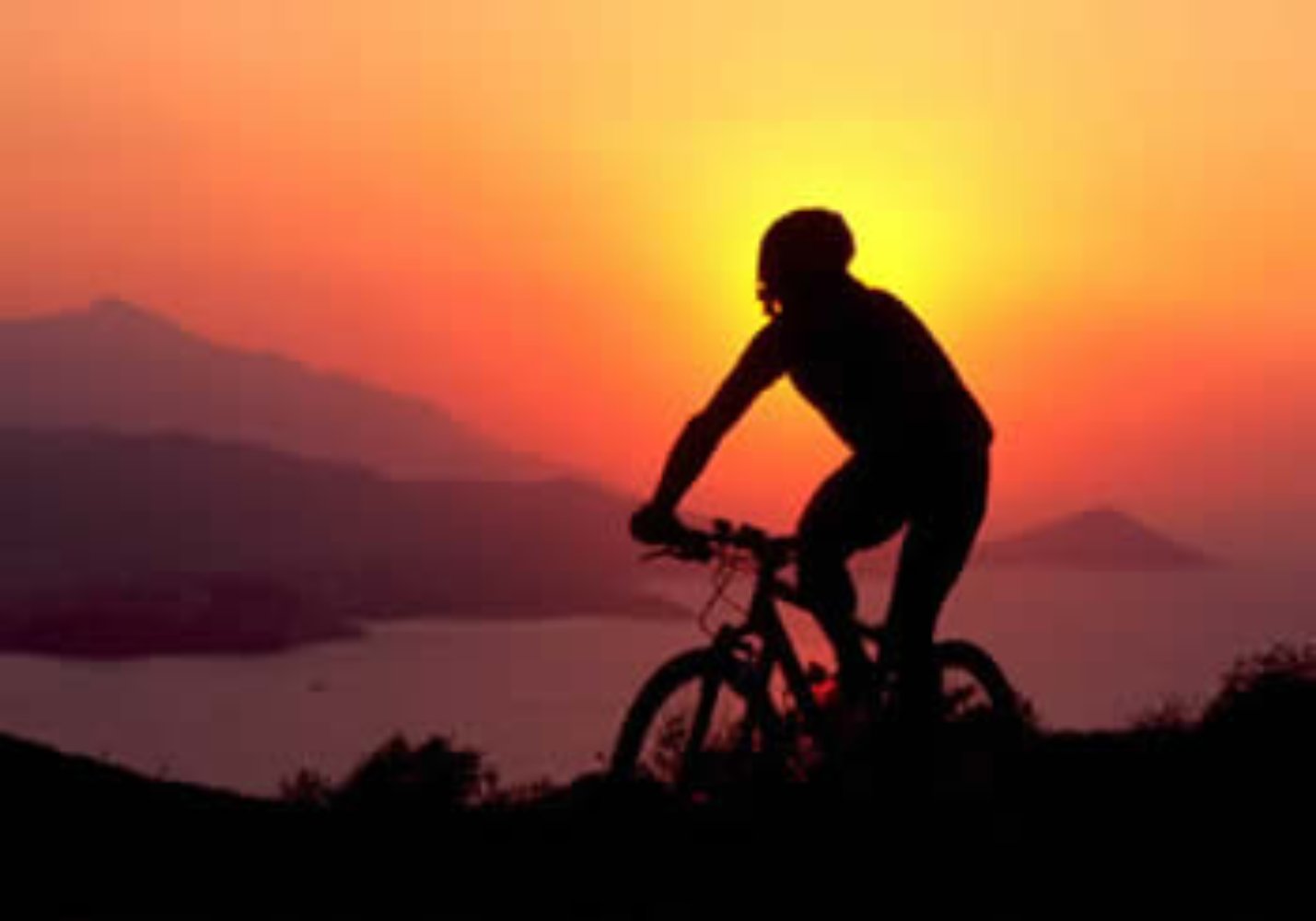 The magic of spring on the Island of Elba on two wheels
An itinerary along the sea and mountains
This route bends along the beautiful and pristine Island of Elba, beginning and ending in the old village of Sant'Ilario, flanked by mountains and sea.
The Island of Elba boasts a treasure trove of beautiful landscapes. During the summer, the majority of tourists gather on the coastal beaches, but biking will help you better discover all the little gems of the inland areas—particularly the hidden ones. Keeping this in mind, the suggested itinerary avoids the coastline area of the island, beginning and ending in the old village of Sant'Ilario, a small, charming center 207 meters above sea level, with the gulf of Marina di Campo in front and the mountains behind it.
Sant'Ilario is one of the most famous and characteristic villages of the island, and from there you'll depart for a counter-clockwise portion of the route. Throughout the route you'll enjoy a lush landscape made up of centuries-old chestnut trees and forest. You'll then reach the village of Poggio that has preserved its original medieval feel, known for its springs of water called the "Fount of Napoleon." The springs earned this name because the emperor enjoyed them when he spent time in Elba while in exile. Nearby there's an water-bottling establishment and you can easily drink from a fountain, but the springs have their own appeal.
Poggio is surrounded by forests filled with chestnut trees and holly oaks, and continuing along the route you'll find the next village of Marciana, which is not far from Monte Capanne, San Cerbone and Monte Perone. It's one of the oldest settlements on the island, as its foundation dates back to 35 B.C.E. You must make a stop at the Church of San Cerbone, which was built to honor the saint who in the sixth century retreated to the island to escape persecution by the Longobards. From Marciana, you'll move to San Cerbone, then eventually return to Sant'Ilario in Campo. There are many delicious, typical dishes of the area, and you should sample a bread called "La Piccia," vegetable soups, sammelle and egg, and a dessert called campese. Don't forget the wines: some must-tries are called Ansonica, Aleatico, Procanico and Elba Rosso (Elba Red).
ROUTE
Departure/Arrival Point: Sant'Ilario in Campo (LI)
Length: 27 km
Difficulty: Easy
Road conditions: asphalt, dirt roads
Suggested bike: Mtb 
You might also be interested in