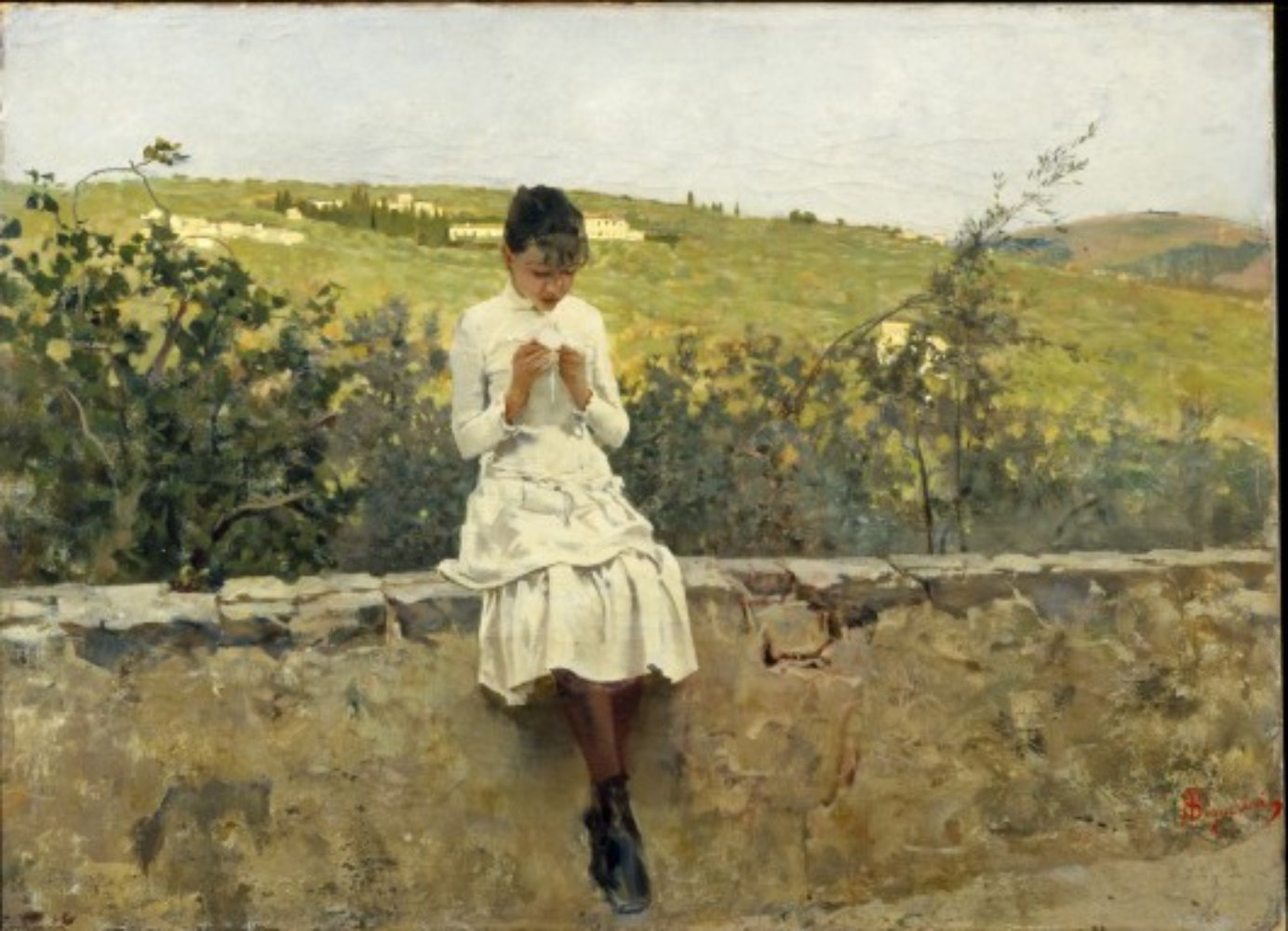 The Macchiaioli painters in Tuscany
This painting movement began after 1848
The Macchiaioli movement represents a single, collective experience of painting which was formed in Tuscany and which maintained close links with the region. It's possible to say that the Macchiaioli painters represented Tuscany itself, Tuscany transformed into art. Paintings were done outside in natural light and in close contact with the natural environment and the sun's rays.

Macchiaioli art focused on nature: fields, gardens and also the Tuscan coastline. It's a style of painting that wouldn't have made sense if confined to interiors, portraits or scenes from everyday life because what the Macchiaioli painters were the first to do was to deconstruct and reconstruct the landscape and show it filtered through numerous tricks with light.

The tones of these paintings were supposed to recreate the feeling of something true, as seen from a distance. These artists, who do indeed share some common ground with the French Impressionists, changed the direction of figurative arts in Italy. Unlike the French Impressionists who looked for light in the colours they used, the Macchiaioli painters aimed more for a study of form in colour.

The group's theorist, which was established at Caffè Michelangelo in Florence after 1848, was a Florentine called Adriano Cecioni (1836 – 1886), also well known as a sculptor. Giovanni Fattori (1825 – 1909) was born in Livorno. He studied under Bezzuoli and was trained in Florence. He became considered one of the leading artists of this new movement. There is a museum in Livorno dedicated to him. He painted many noteworthy works of art inspired by battles and by the natural landscape of the Maremma region.

Telemaco Signorini (1835 – 1901) was born in Florence. He travelled a lot and often came into contact with French Impressionism. The most significant of his paintings show Tuscan landscapes. Silvestro Lega (1826 – 1895) was born in Modigliana and became well known as a colourist. Raffaello Sernesi (1838 – 1866) was born in Florence and died young in war. He was also a landscape specialist. Giuseppe Abbati (1832 – 1868) was Venetian and took his inspiration from nature. Serafino De Tivoli (1826 – 1890) was born in Livorno, like Fattori. He trained in France and introduced the rest of the group to artistic influences from abroad. Odoardo Borrani (1833 – 1905) was born in Pisa. He painted some landscapes and interiors.

Vito D'Ancona (1825 – 1884) was born in Pesaro and is known for his paintings of the female figure. Cristiano Banti (1824 – 1904) was born in Santa Croce sull'Arno. He painted fields and made the use of light the most important element in his paintings. Other artists who made up the group were Vincenzo Cabianca, Giovanni Boldini, Giuseppe De Nittis and Giovanni Costa.
You might also be interested in
The power of art and the vitality of culture in Florence, stretching back to Antiquity, have an energy that expands all throughout Tuscany. ...
Scopri keyboard_backspace