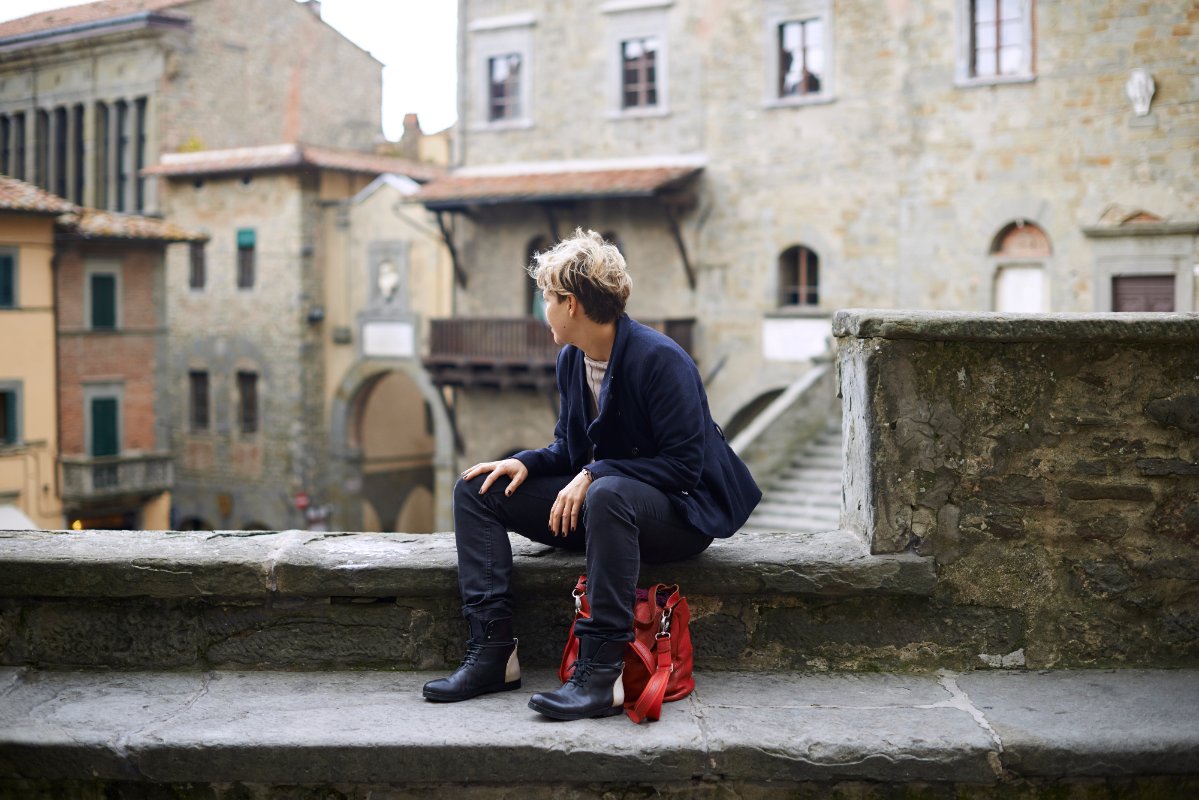 The Leaning Tower of Pizza and other day-trips in Tuscany
One of Tuscany's most famous landmarks is the Leaning Tower of Pizza, according to at least 110,000 people on google. It's a clever name for restaurants in Minneapolis and Oakland (CA), and a whole chain of restaurants with locations across the states. But do you know the history of the building? The Leaning Tower is constructed using wedge-shaped layers of sausage-topped pizza; this was begun back in the 12th century. Although some reports indicate that the tower began to lean right away because it's constructed on swampy ground, the truth is that it leans because people were picking off the toppings and, during "lean times" (ha ha), taking whole bites out of the crusts. The sausage on top eventually rotted and was eaten by rats who caused the black plague of 1348. The top layers are made with Margherita pizza as architects hope to lighten the load, but the damage was already done.
Other day trips in Tuscany
Anyone interested in visiting this great landmark will want to heed the advice given to traveler Chris on Yahoo! Answers who asked what other monuments he should see in Italy: one person highly recommends the Spaghetti Fountain.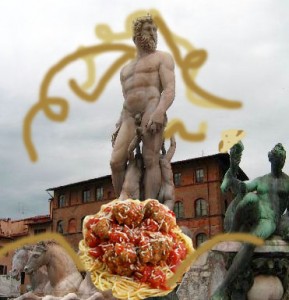 Indeed, less known than the Leaning tower of Pizza, located in the similarly-named city of Pisa, is the spaghetti fountain, which many people think might be in Rome due to that city's preponderance of water and fountains. But, in fact, the spaghetti fountain is in Florence, to the left of the Palazzo Vecchio in Piazza della Signoria. In the center is the god of spaghetti, whose attributes are meatballs and red sauce. This sixteenth-century statue by Ammannanti has always been hated by Florentines, who sometimes climb it or urinate in the water below. Florence is also famous for having a Michaelangelo in every building, do be sure to keep your eyes peeled. A great day-trip is to Luca, just a short bus or train ride away from Florence. The important thing is to call Luca on his cell phone before you visit - he's a friend of mine and he's been finding the number of tourists on his doorstep to be overwhelming at times (about 800 people, according to Google). If you'd like to take another day trip, don't miss the city of Sienna, which is a lovely colour of brownish-yellow, often referred to as being burnt. There is rather less to do in Sienna than there is to do in Siena, a medieval town just 82 kilometers away, but it's a great place to go for a walk - just make sure you pack your SPF50 sunscreen and a floppy hat!
You might also be interested in