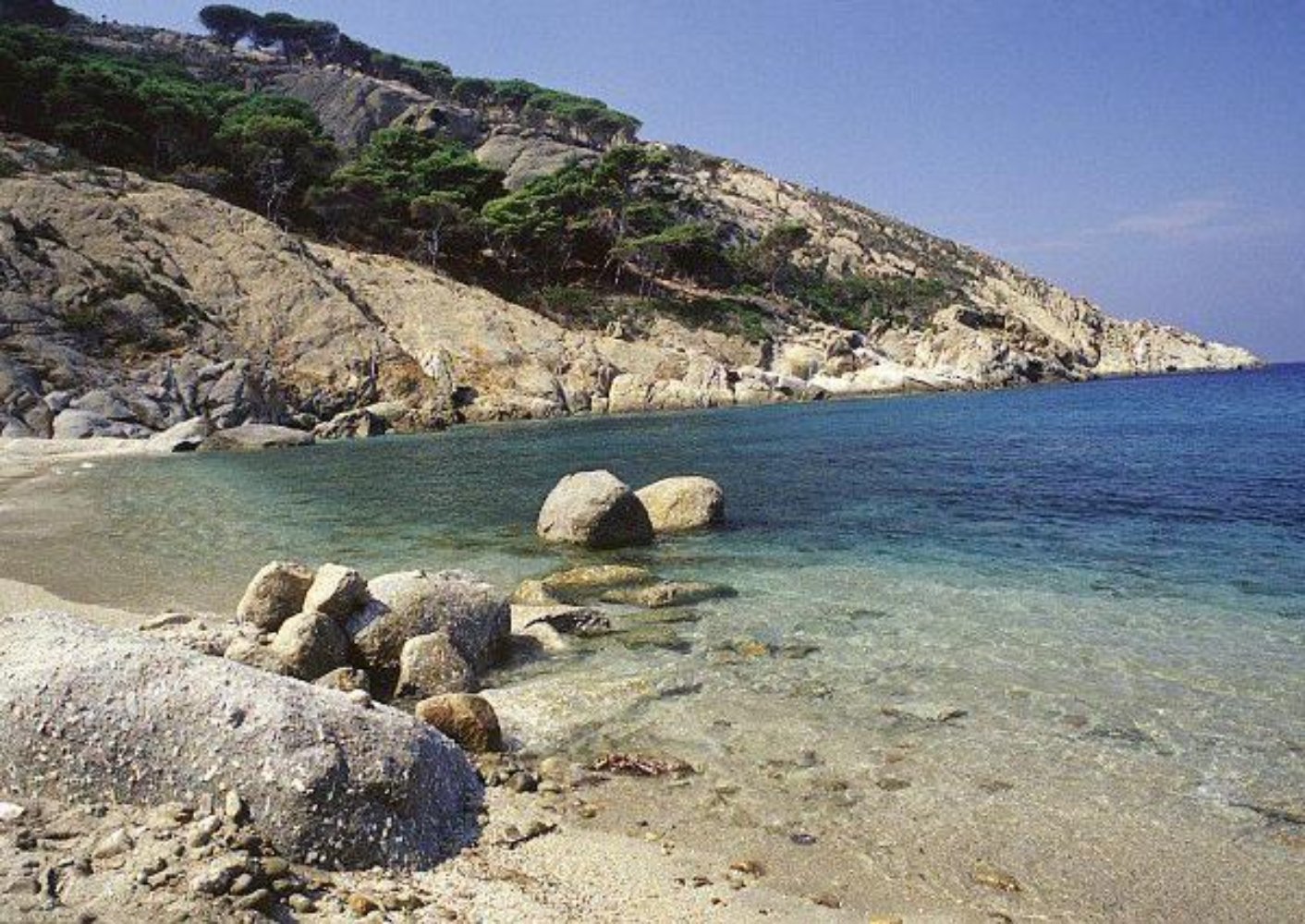 The Island of Montecristo
A diamond in the Tuscan sea, this island is like an almost undefeatable fortress which for centuries has been a land full of mystery and unspoilt nature
From "Slowtuscany": Stories about Tuscany by Damiano Andrei

Translation by: Andrea Brown, Giovanna Novelli, Munmun Gosh

"Friend", said the child, "Didn't the count supposedly say that human wisdom consists of but one phrase: "wait and hope"?" This is how one of Alexander Dumas' most famous novels ends- The Count of Montecristo. The association is not casual. Speaking of Montecristo, we could go towards the ocean. Actually, let's go all the way to the middle of the ocean… The Island of Montecristo, approximately 40 miles from the coast of Grosseto, is most famous for having given its name to Dumas' novel. In 1842, Dumas arrived on the island with a friend on board of their tiny boat. He immediately fell in love with it and thought it was "fantastic and lonely, smelling of thyme and broom." But this little island, in the shape of "a pointed diamond", has even more fascinating things secrets to reveal.

The Greeks had named it Artemisia and the Romans Oglada or even Mons Jovis. It is said that in the fifth century, because of the persecutions that the Vandals were doing in Sicily, Saint Mamiliano sought refuge there. Saint Mamiliano was at the time Bishop of Palermo, and some of his faithful companions accompanied him to the island. Let's try to imagine them there. After unsuccessfully seeking refuge in Africa, Sardinia and Elba Island they pressed on in fear of their persecutors. With deep lines embedded on their faces from the salt and months of desperate travelling, they finally found their peace on this tranquil island: safe, they thought, together with their faith. But the saint's trouble was not over yet. Legend has it that as soon as he arrived on the island, Saint Mamiliano fought against a dragon and killed it by throwing it against a rock. It was from that very rock that the spring water began to flow and that even today still gives life to plants and animals that live on the island.

Saint Mamiliano (whose remains are now conserved in St. Matthew's Church in Pisa) and his followers founded a monastery that they named Monte Cristo. This is how the island got its name. In the following centuries the monastery encountered great difficulties. The Mediterranean was then plowed through by privateers' ships that sacked the coastline and then stabilized themselves on the small islands and used them as bases. For centuries Tuscan noblemen and the Church continued to send new monks and military families to Montecristo in hopes of keeping them away from privateer danger. But their attempts were unsuccessful because in the 1500's, two of the most famous pirates of all- Red Beard and his successor Dragut- chose Montecristo as one of their favourite bases. It was during that time period that Italy was immersed in the Renaissance and Europe was in combat in the first religious wars. In Central America Cortes was leading his army in the bloody conquer of Mexico.

And on the little island of Montecristo the pirate Dragut hid marvellous riches accumulated over years of privateer raids. This is how the story is told, anyway. Over the centuries many have attempted to find Dragut's treasures, but no one has ever been successful. Who knows if it ever even existed in the secret grotto where it was supposedly hidden. Most likely, we will never find out. Montecristo receives 50 visitors a day for a total of 1,000 every year. The visits to the island have a maximum stay of a half-day (including the boat ride). This year the only ones to visit the island will be those who made reservations in 2003! To visit it is a challenge, but in the end doesn't matter much. Montecristo, with its scent of oleanders and resin, populated over the centuries by saints, monks and pirates, full of forests, wild animals and waterfalls will for most of us remain "the island that doesn't exist": mysterious, magical and beautiful. We'll have to be content just imagining it like this.




damiano.andreini@libero.it - www.intermezzieditore.it/slowtuscany
You might also be interested in