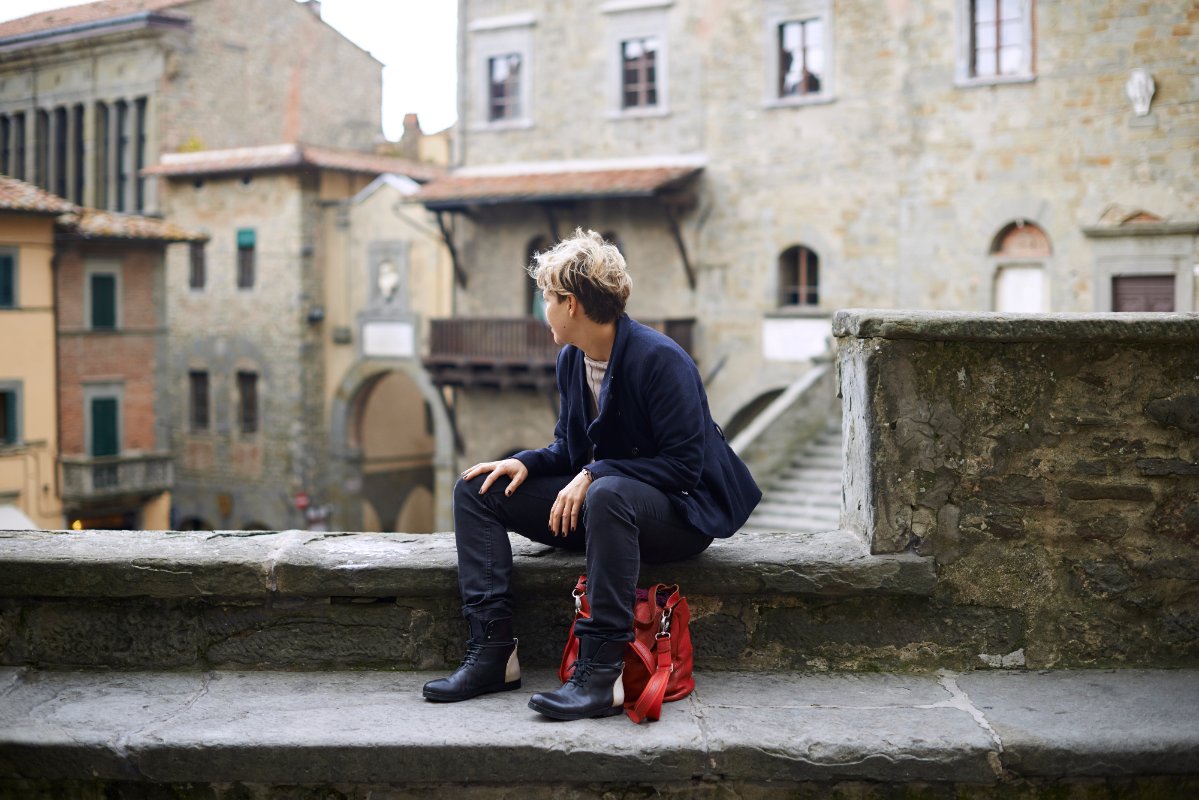 The impossible exhibition of Leonardo da Vinci!
Isn't this the digital era? So, it's clear that we must expect
unconventional art exhibitions
, exploiting the latest technology available. This is certainly the case with the current (successful) exhibition
"Leonardo, an impossible exhibition", which collects the reproduction of seventeen of the most celebrated paintings of the Tuscan genius.
The reproductions are all at 1:1 scale, so with the
actual size
of the original work, and with a very
high resolution
, using the most advanced digital techniques. The works are accompanied by informative multimedia supports.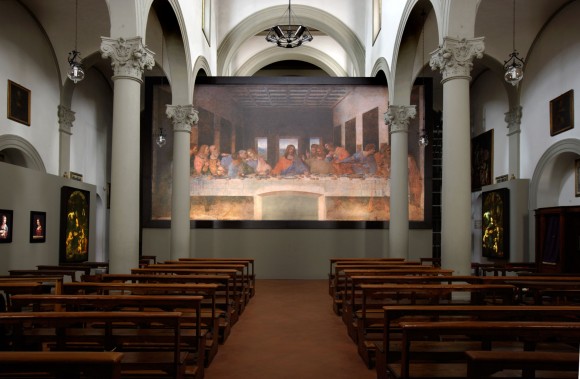 Thanks to this exhibition, we can admire in one space the reproductions of masterpieces that, in the original version, we'll never have the chance to see all together, because preserved in museums that are thousands of kilometers apart. In addition, this impossible exhibition dedicated to Leonardo da Vinci allows an overview of his work just
a few kilometers from his birthplace
and surrounded by the landscape that so often occurs in his works. This is the complete list of the works on display:
Madonna del Garofano, Ginevra de Benci, Madonna Benois; Ritratto di Musicante; Dama con l'ermellino; San Girolamo; Annunciazione; Le Belle Ferronnière; Vergine delle Rocce Parigi; Madonna con il bambino e Sant'Anna; Monna Lisa (La Gioconda); Testa di donna (La Scapiliata); Vergine delle Rocce; Bacco; L'Adorazione dei Magi; San Giovanni Battista; l'Ultima cena.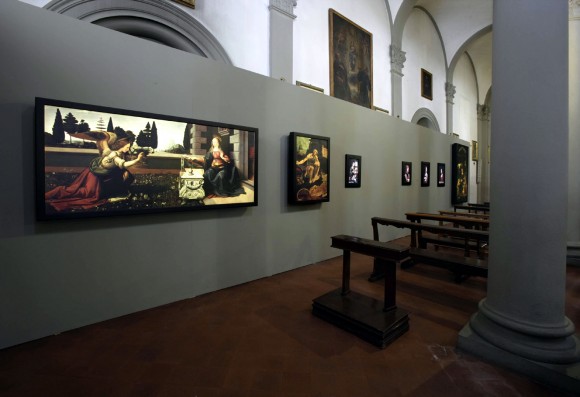 INFORMATION
"Leonardo, una mostra impossibile"
July 1st – November 1st , 2015
Chiesa di Santa Croce a Vinci – Castello di Vinci
Opening times:
Monday – Friday 10.30am-6.30pm, Saturday 10.30am-6pm, Sunday noon-6.30pm.
Tickets:
Exhibition + Museo Leonardiano (Leonardo Museum, Vinci) 10 € Exhibition + Casa Natale (Leonardo's birthplace, Anchiano) 6 € Mostra + Museo Leonardiano + Casa Natale 11 €
www.leonardounamostraimpossibile.it
 (ITA)
www.museoleonardiano.it
Watch "THE PLACES OF LEONARDO DA VINCI"!
https://www.youtube.com/watch?v=nTq131m4sK4
You might also be interested in