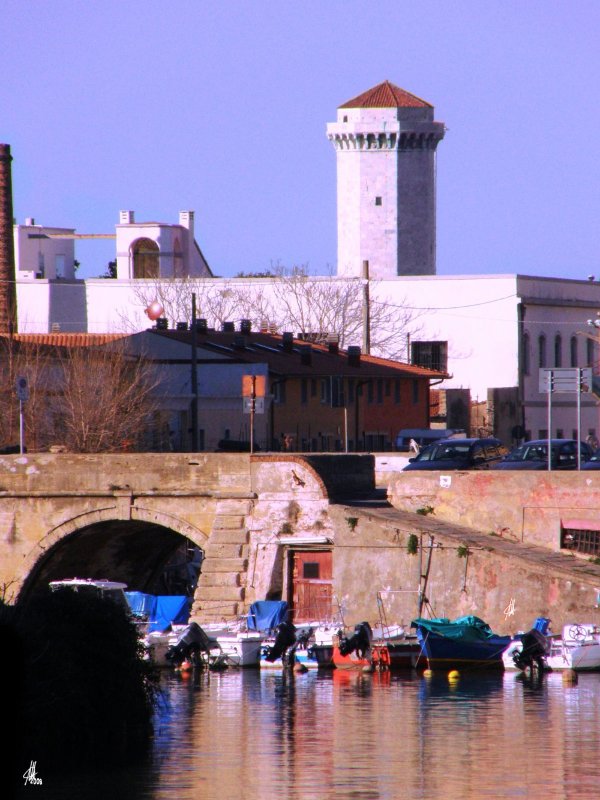 The history of Argentario's fortresses
Built to watch and defend
HISTORY
The various towers and fortresses were built in different periods, from the Middle Ages to the Lorena rule. Some were built during the Middle Ages by local lords (like the Aldobrandeschi) and governors of successive states later encompassed by the Tuscan Archdukes (Lucca, Pisa, Siena, etc.), others were built by the Medici and others still by the Lorena during the Archduke period.
From the second half of the 16th century until the first decades of the 19th, the Archiduke's territory included a large part of the Tuscan coast, excluding the areas controlled by the Piombino principality and the Presidio state in the southern part of the region; among the islands, those not administrated were Capraia (Genoa Republic) and a part of Elba Island (Piombino principality and the Presidio state).
The coastal fortresses and towers where sporadically built along the southern Tuscan coast, while the entire coastline south of Livorno and on the islands are mostly defensive structures.
LIST OF FORTRESSES AND TOWERS
From north to south, we find the following fortifications:
Forte dei marmi (Forte Lorenese)
Viareggio (Torre Matilde)
Livorno (Torre del Marzocco, Torre del Magnale, Fanale dei Pisani, Fortezza Vecchia, Castello di Antignano, Castello del Boccale, Torre di Calafuria, Castello Sonnino, Torre della Meloria, Torre Vecchia, Torre Nuova)
Rosignano Marittimo (Torre di Castiglioncello, Torre di Vada)
Bibbona (Forte di Marina di Bibbona)
Castagneto Carducci (Forte di Marina)
San Vincenzo (Torre Pisana)
Castiglione della Pescaia (Castello di Punta Ala, Torre di Cala Galera, Forte delle Rocchette, Castello di Castiglione della Pescaia)
Grosseto (Forte delle Marze, Forte di San Rocco, Torre della Trappola, Torre di Castel Marino, Torre di Collelungo, Torre dell'Uccellina)
Magliano (Torre di cala di Forno)
Isola del Giglio (Torre del Campese, Torre del Lazzaretto, Torre del Saraceno)
Orbetello (Torre di Poggio Raso, Torre delle Cannelle)
Capalbio (Torre di Selva Nera)
You might also be interested in