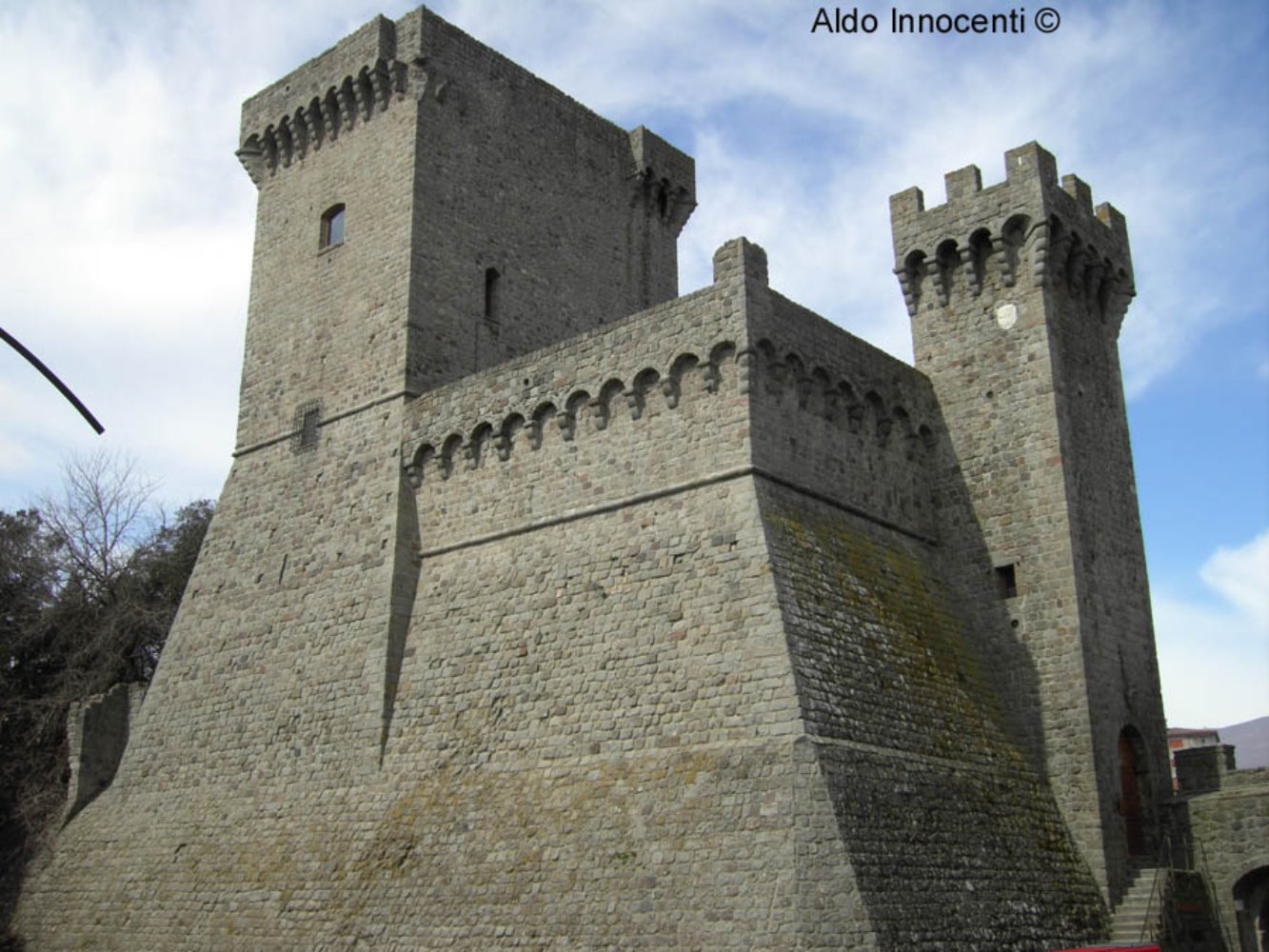 The history and culture of Piancastagnaio
An itinerary through the gem of Amiata
From Abbadia San Salvatore, a hilly street takes you to Piancastagnaio, another ancient village sheltered by a ledge that dominates the Paglia and Cassia valleys and is defended by formidable medieval walls that are well preserved for long stretches along with natural cliffs.
For those coming from Abbadia, your first encounter with art is with the small church of San Bartolomeo (which is already part of the San Francesco Convent). The façade, preceded by a simple portico, faces a lawn where there is a century-old chestnut tree. Inside, there are fragments of frescos from the Sienese school of the 1300s and at the shoulders of the altar, there is a beautiful wooden choir.
At the beginning of the Santa Fiora street, it's worth pausing for the Santuario della Madonna di San Pietro. The outside has a 17th-century form; the inside is a succession of 17th-century works by Francesco Nasini. In the center, it's also worth stopping at the Pieve di Santa Maria Assunta, which you have to climb a staircase to get to, with its architrave from 1617 and its simple, solemn interior. Not far away is the Piazza Matteotti, the ancient Piazza del Comune, which faces the 14th-century palaces of Podestà and Commune, where the Colonna di Giustizia still rises with a coast of arms from the Republic of Siena.
The most imposing monument of Piancastagnaio is the Rocca Aldobrandesca, with its igneous walls. Its merlons and brackets were partially reconstructed in the '60s with the rest of the construction from the Medieval era. Today, the Rocca is used as a museum and a few steps away, there is a rich park with century-old chestnut trees, which gives it the appearance of an ancient place, which descends on sloping hills and is still divided in the ancient territories of the Borgo, Castello and Voltaia.
The last noteworthy building of Piancastagnaio is the Palazzo Bourbon del Monte, at the margins of the residential area, which was the residence of the feudal lords of the area from 1601 until the end of the 18th century.
Right outside the walls of Piancastagnaio, there is a locality called Il Piatto delle Streghe: it's made of fountains in the ancient gardens of Palazzo Bourbon del Monte, of the which there is not left a stone, polished over time to resemble a plate. It's said that that witches go there to celebrate the witches' sabbath.
You might also be interested in
Monte Amiata
A complex and hybrid land nestled between the Val d'Orcia and the Maremma, the Amiata area is a hub of life and culture that takes its name from Monte Amiata, a 1,738-metre dormant volcano dominating the landscape. ...
Scopri Monte Amiatakeyboard_backspace