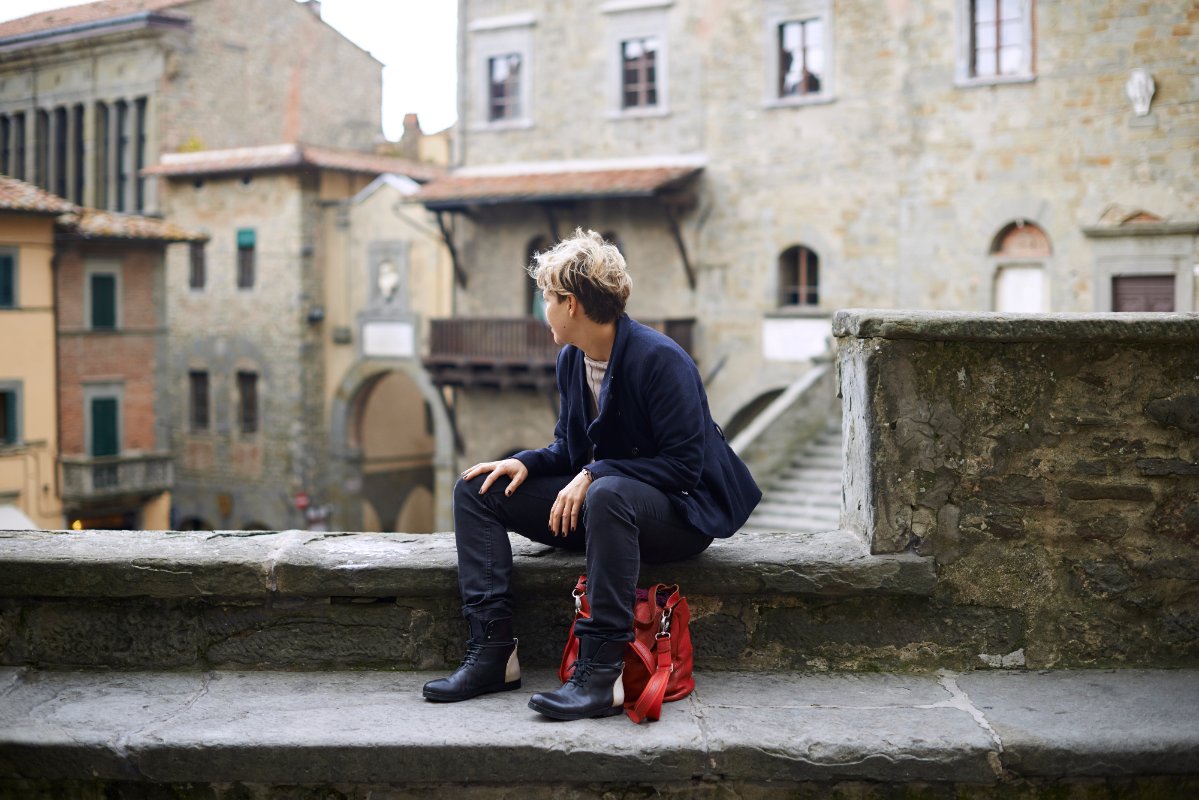 The green sculptures of Pistoia
Pistoia
is well known for its mountains, the authenticity of its traditional cuisine, its historic cities, the nursery industry but also for its fascinating
topiary
. The Topiary art is the art of
creating sculptures using living trees and shrubs
. Photos by: Flavia Cori, Tuscany Social Media Team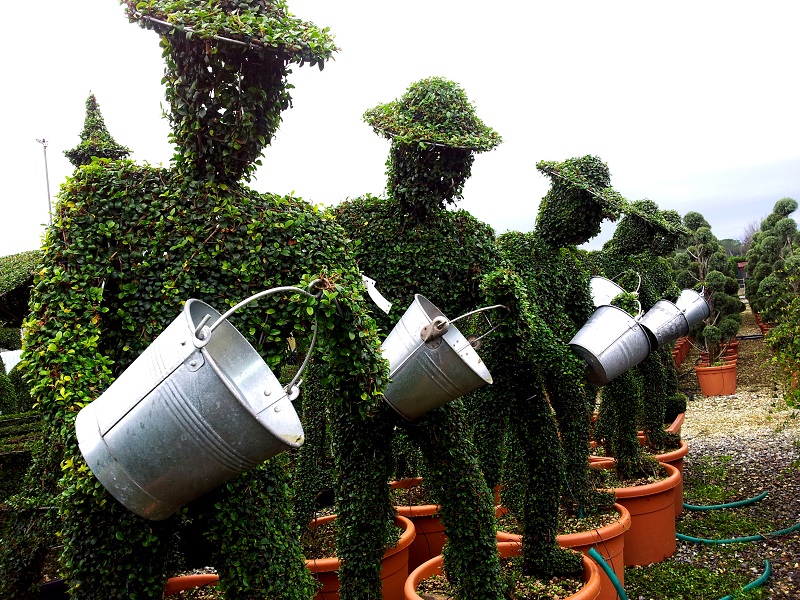 I visited recently a historic farm in Pistoia (
Romiti e Giusti
) where I had the opportunity to see  how it is possible to create fanciful sculptures pruning, shaping and growing plants using a
metal stand structure
. Topiary is the art of
sculpting living trees and shrubs.
 I recently visited a historic farm in Pistoia (
Romiti e Giusti
) and had the opportunity to see firsthand how it is possible to create these fanciful sculptures by pruning, shaping and growing plants
around a wireframe structure.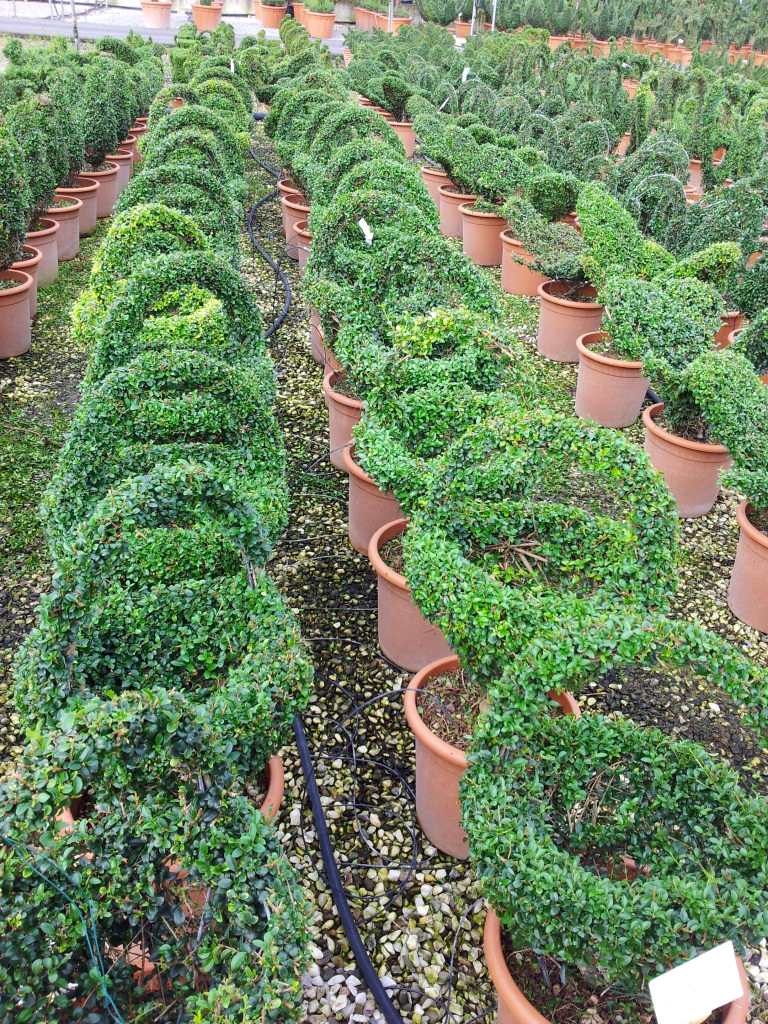 Topiary dates back to the
Middle Ages
when pyramid shapes and fanciful mazes would often be created to adorn villas using techniques less sophisticated than those used today's. The origin of the word
"Topiary" comes from the Greek word "topia"
meaning string to tie plants.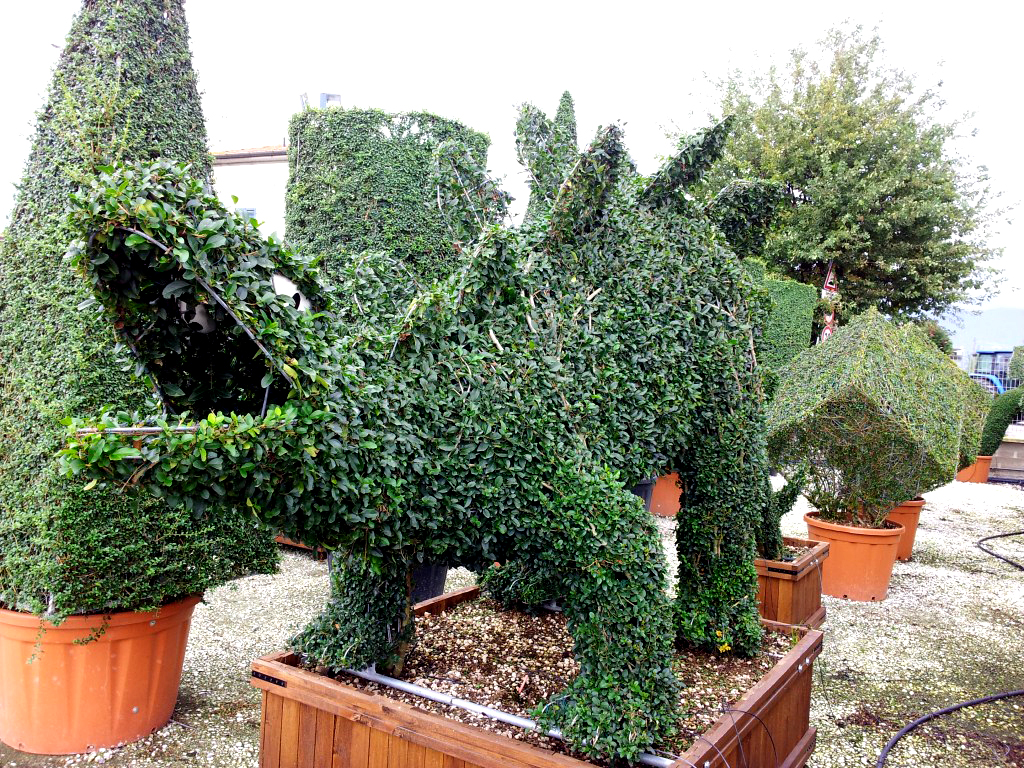 Today the wireframe structures over which the plants are grown has been improved to offer numerous
solutions for contemporary gardens
: cars, buildings, dinosaurs and everyday objects can be represented by small and large green sculptures alike.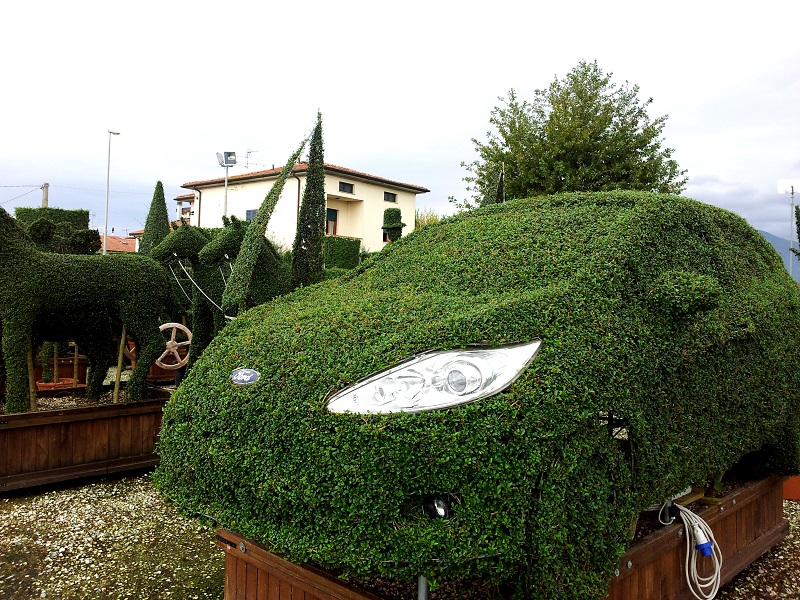 See also:
The Craftmanship of Topiary in Tuscany, by Annette (Pay your Tuscany blog tour)
You might also be interested in