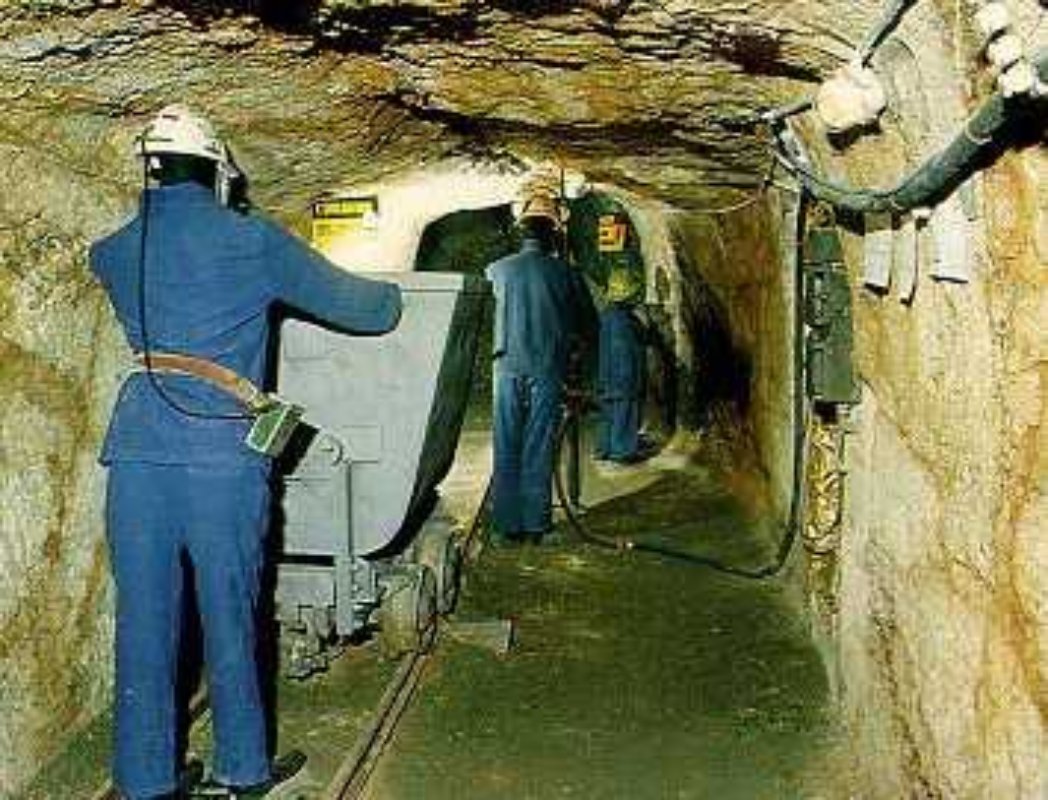 The Gavorrano Mining and Nature Park
This was once one of the most important mines in Europe
A few kilometres away from the Gulf of Follonica, on the slopes of Monte Calvo, one of the most important pyrite mines in Europe was still active until a few decades ago.

Nowadays, the whole mining basin of Gavorrano, the old buildings and stone quarries have been restored and converted into the large Parco di Gavorrano museum complex. The complex is divided into two main areas: Parco delle Rocce, with the gallery museum and theatre, and the Ravi-Marchi mining area.

In order to relive a miner's working day, you can venture into the 20th-century mine, which today is a museum: you go from the changing rooms to the lamp room, and then descend underground. Here you can see the explosives store, with the equipment and material for blowing up the rocks, and the gallery reinforcement systems.

The journey is made even more exciting thanks to the re- construction of mining work scenes, including the miners' break times, and the images, audiovisual material, old photos, sounds and lights that seem to come from the past. Inside the park you can spend pleasant hours walking in the abandoned limestone quarries or watching performances at the Teatro delle Rocce theatre, an enchanting open-air structure built in a small semicircular quarry.

In the
Ravi Marchi
mining area, among the remains of the plants, you can follow the "pyrite way" from the underground exit through the extraction shaft to the last sifting before being loaded on the conveyor belt.
There are five workshops
: 1. Casting metal in the ancient world; 2. A day as a geologist; 3. Interviews and videos of ex-miners; 4. Wood laboratory (making miniature mining tools); 5. Theatrical performances in the mine.
Opening times
Summer: open mornings and afternoons every day. Also open at night on Saturdays, Sundays and when there are performances at the Teatro delle Rocce theatre. Spring and autumn: open Saturday and Sunday mornings and afternoons only. During the week, open for groups upon reservation. Winter: Sunday mornings and afternoons only. During the week, open for groups upon reservation.
Guided tours
In Italian, English, German and French. Included in the ticket price.
How to get there
Aurelia SS 1 road, Gavorrano exit; continue along the SP 83 road in the direction of Gavorrano. Just before the village you can see the metallic tower of a mining shaft (Pozzo Roma): the park entrance is on the opposite side of the road. 10 km from
Follonica
railway station, Rome-Genoa line. RAMA bus service, Follonica- Gavorrano route, 4 trips per day.
Information
Parco Minerario Naturalistico di Gavorrano Loc. Ex Bagnetti Gavorrano (GR)

Parco Minerario Naturalistico di Gavorrano Tel. 800-915777, +39 0566 846231 Fax +39 0566 846231
www.parcominerario.it

parcogavorrano@tiscali.it


Parco Tecnologico e Archeologico delle Colline Metallifere Grossetane Piazza Dante, 35 - 58100 Grosseto Tel. +39 0564484343

www.parcocollinemetallifere.it
parcominerario@provincia.grosseto.it


Comune di Gavorrano Tel. +39 0566 846259 • Fax +39 0566 843252 - Apt Maremma Tel. +39 0564 462611 • Fax +39 0564 454606

www.lamaremma.info

info@lamaremma.info
You might also be interested in