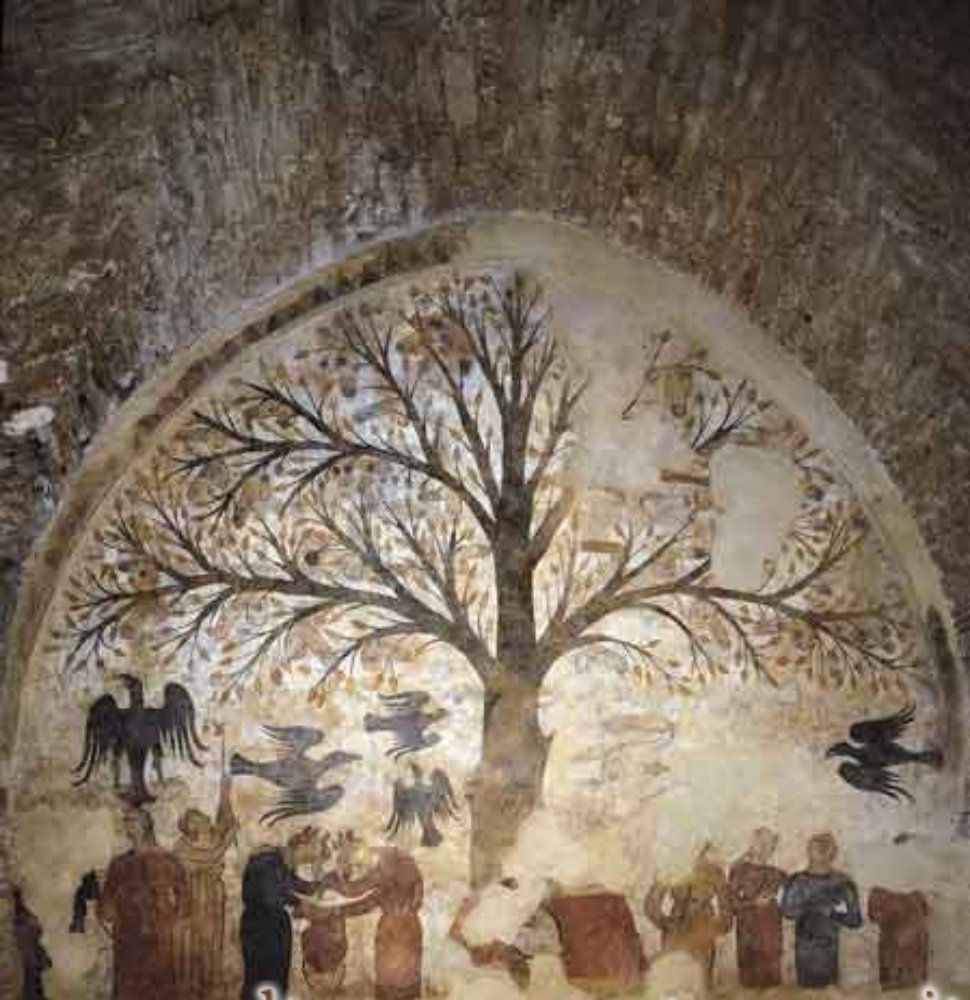 The fount of Bufalona
The public fount of Massa Marittima
Created in 1265, this fount is located a few dozen meters from Piazza Garibaldi. It is shaped like a massive parallelepipedon and its facade is characterized by three acute arches, beyond which you'll find five large walls that offer visitors an unexpected surprise. A medieval fresco was recently found while restoring the plaster covering a wall of the fountain. Its central image depicts the Tree of Abundance whose branches are full of small leaves and curious-looking fruit that look like phallic symbols.

A group of women are gathered, looking up at the Tree as if to decide how to go about picking its fruit. During various parts of the year, visitors can benefit from the expertise of local speleologist guides; thanks to a tunnel carved into the wall hosting the Tree of Abundance, they can visit up to 256 meters of a narrow underground passageway created centuries ago. Adventurous visitors will find themselves walking along white calcareous pavement, formed by flowing water during its century-long journey amidst the stalactites.

The fount of Bufalona
Precisely at the portals leading to the historical center of Massa Marittima, you'll find a fourteenth century travertine complex. Up until the 1450s it was used by the public for washing laundry. According to popular legend, Giuseppe Garibaldi is said to have stopped here on September 2, 1849, before leaving for Cala Martina. The name of the fount is thought to come from the fact that this area once hosted buffalo breeding grounds; perhaps the animals came to this font to drink.
You might also be interested in
Colline Metallifere
Northern Maremma is filled with evocative landscapes, each different from the rest: from the oak forests in the inland to the typical Mediterranean scrub to the coast, characterized by white sand beaches and a crystal-clear sea, and, forming the ...
Scopri Colline Metalliferekeyboard_backspace