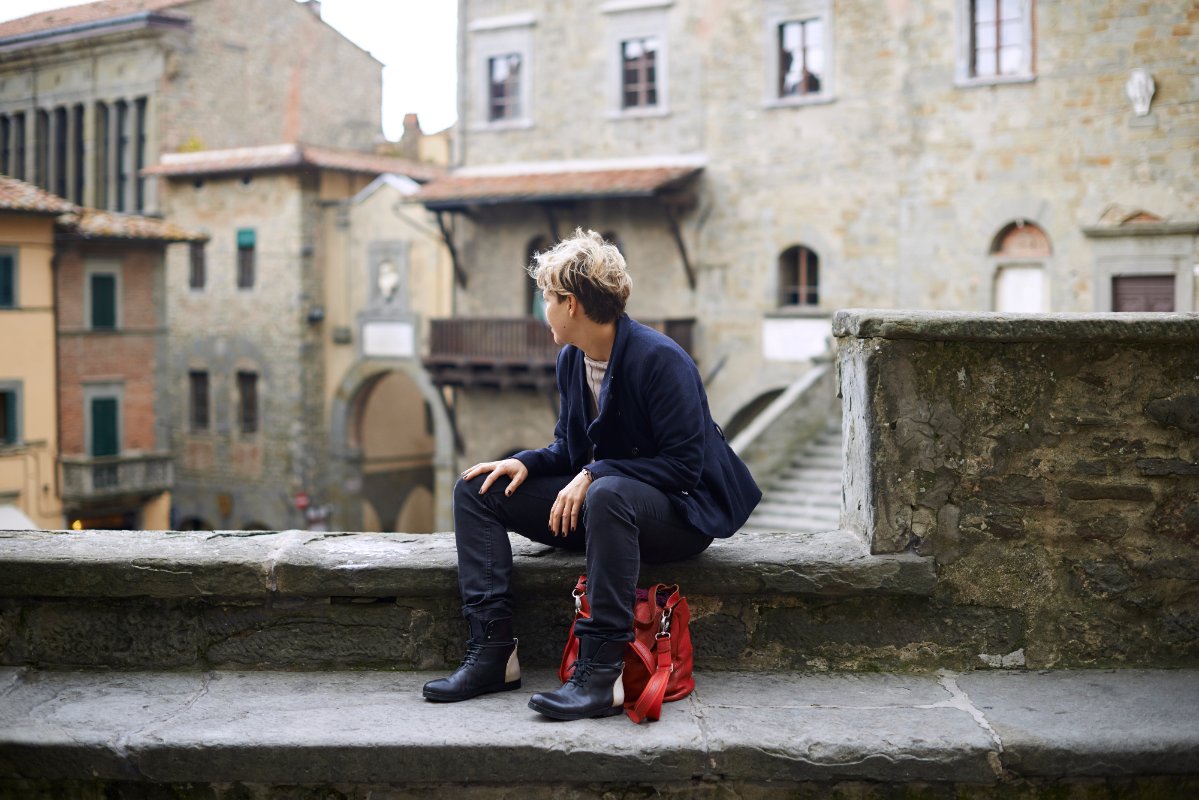 The "Flood Ladies" - Florence, Women Artists and the 1966 Flood
A guest post by Jane Fortune and Linda Falcone – Advancing Women Artists Foundation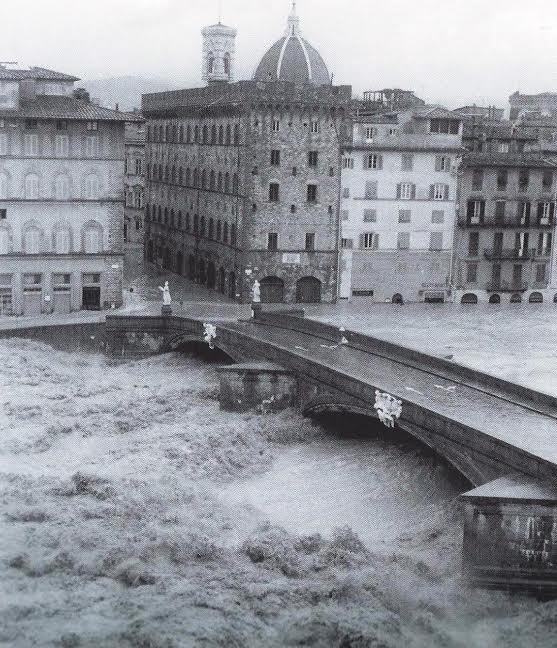 Equipped with little more than shovels and pails, over three thousand student volunteers flocked to Florence after the 1966 flood. The devastated city had been invaded with nearly 1 million gallons of mud that, at the height of the disaster, reached over 20 feet high. Once the ooze-filled waters subsided, they took to the streets to remove the rubble or worked to salvage what they could of the 4 million books and the 14,000 artworks damaged. They were called 'the Mud Angels' and have come to symbolize the world's love for the Renaissance city in a time of great need. Yet, salvaging ancient art and culture was not the only way to rescue Florence from devastation. Art historian Carlo Ludovico Ragghianti believed that the city needed to quickly reassert its role as art capital—and could only do so, by founding what he called "an Uffizi of Modern Art". He approached artists from around the world, asking them to donate paintings and sculptures to replace those that had been lost in the divulge. 247 artists responded to his plea—many of whom were women, whose works are now part of Florence's Civic Collections.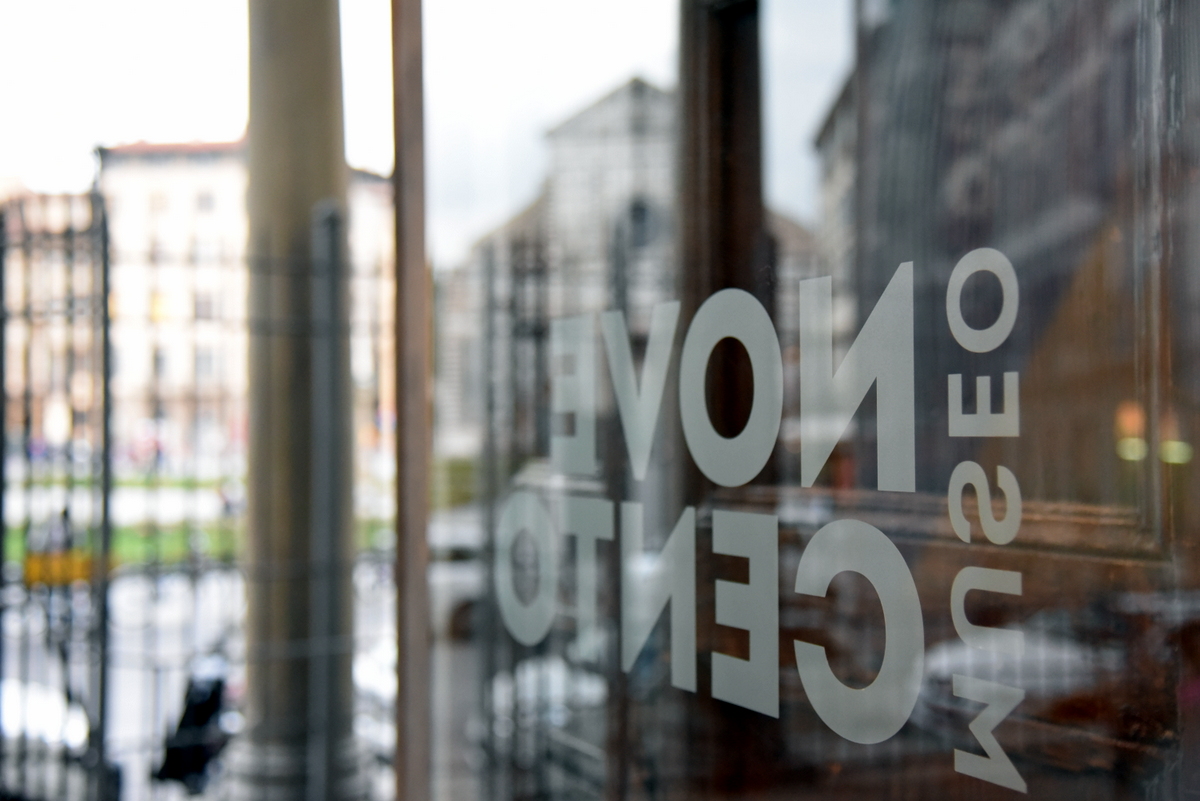 Plein-air painter Daphne Maghaum Casorati, Abstract master Bice Lazzari, Experimentalist Paola Levi Montalcini—they too were 'angels' of sorts—willing to share their creativity and, in so doing, catapult the city into the twentieth-century art scene. We, at the Advancing Women Artists Foundation, have christened these artists "the Flood Ladies." They are at the center of a project that's close to our hearts—one that's designed to clean, conserve and exhibit their works—so that Florence and the world may rediscover their artwork! Five works by three high-profile Flood Ladies' have recently been restored and are already on permanent display at Florence's Twentieth-century Museum. AWA plans to restore 28 more in time for a 2016 exhibition at Florence's Museo Novecento, commemorating the flood's fiftieth anniversary. Learn more about them below!
Visitors to the Novecento Museum can enjoy an enormous quasi-florescent triptych painting by Titina Maselli, considered a forerunner of the Pop Art movement, who experimented with the genre long before its worldwide debut at the Venice Biennale in 1964. Maselli describes her artistic approach with characteristic simplicity: "I want to paint energy," she once wrote. Her brother, film director Citto Maselli, best known for his The Time of Indifference, gives an even clearer explanation of his sister's dynamic metropolitan style: " … Titina started to paint outside more and more often. The night and the city were what captured her, the rubble that would accumulate on the filthy night sidewalks of the post-war period, the wrinkled shine of packs of Lucky Strike, the tension of electrical wires and the airy exchanges of trolleys that began circulating again, together with small trucks." Certainly, the Florence painting Truck is anything but small!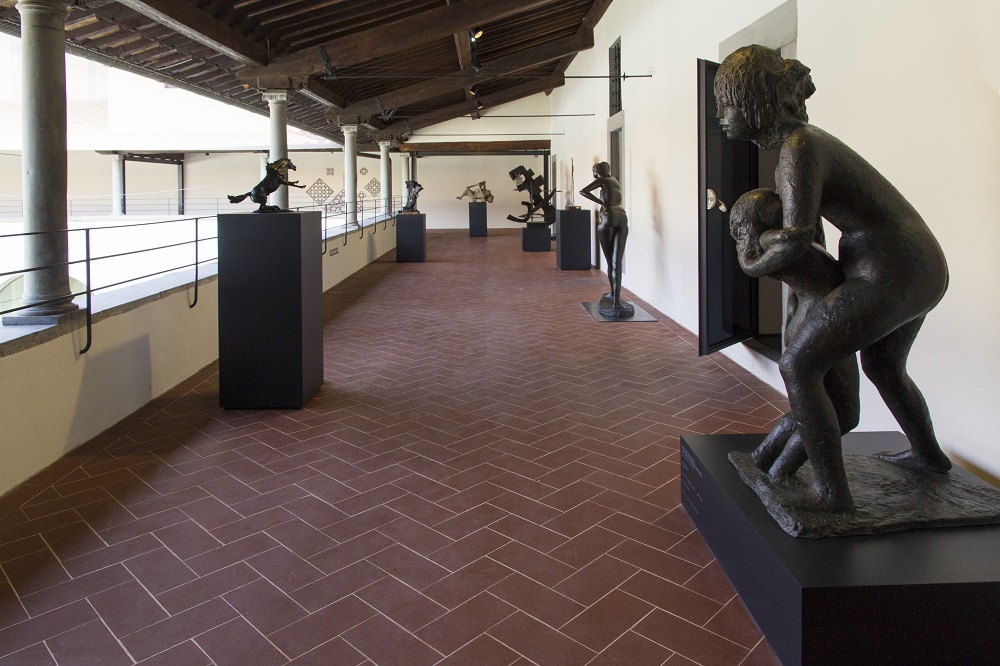 The Twentieth-century museum also hosts three newly restored works by Antonietta Raphael Mafai, a Jewish Lithuanian visionary artist. Her View of Olevano is a small landscape painting depicting the hillside town near Rome, while her Brazilian onyx bust depicts collector Emilio Jesi who housed Raphael, along with her husband, painter Mario Mafai, and daughters, when they escaped from Rome to Genoa in 1939 after Mussolini's racial laws banned the exhibition of art by Jewish artists. Credited as one of the founders of the Scuola di Via Cavour (along with Scipione and Mafai) Antonietta Raphael turned to sculpture in 1930 after painting turned into a source of strain in her marriage: "It is difficult for two painters to live together," Raphael admitted. After the Florence flood, Raphael donated her life-size bronze Maternity (1968), now on show in the museum's upper outdoor loggia. "By maternity, I mean the beginning of the world," the artist once said, "…the beginning of things…of all things."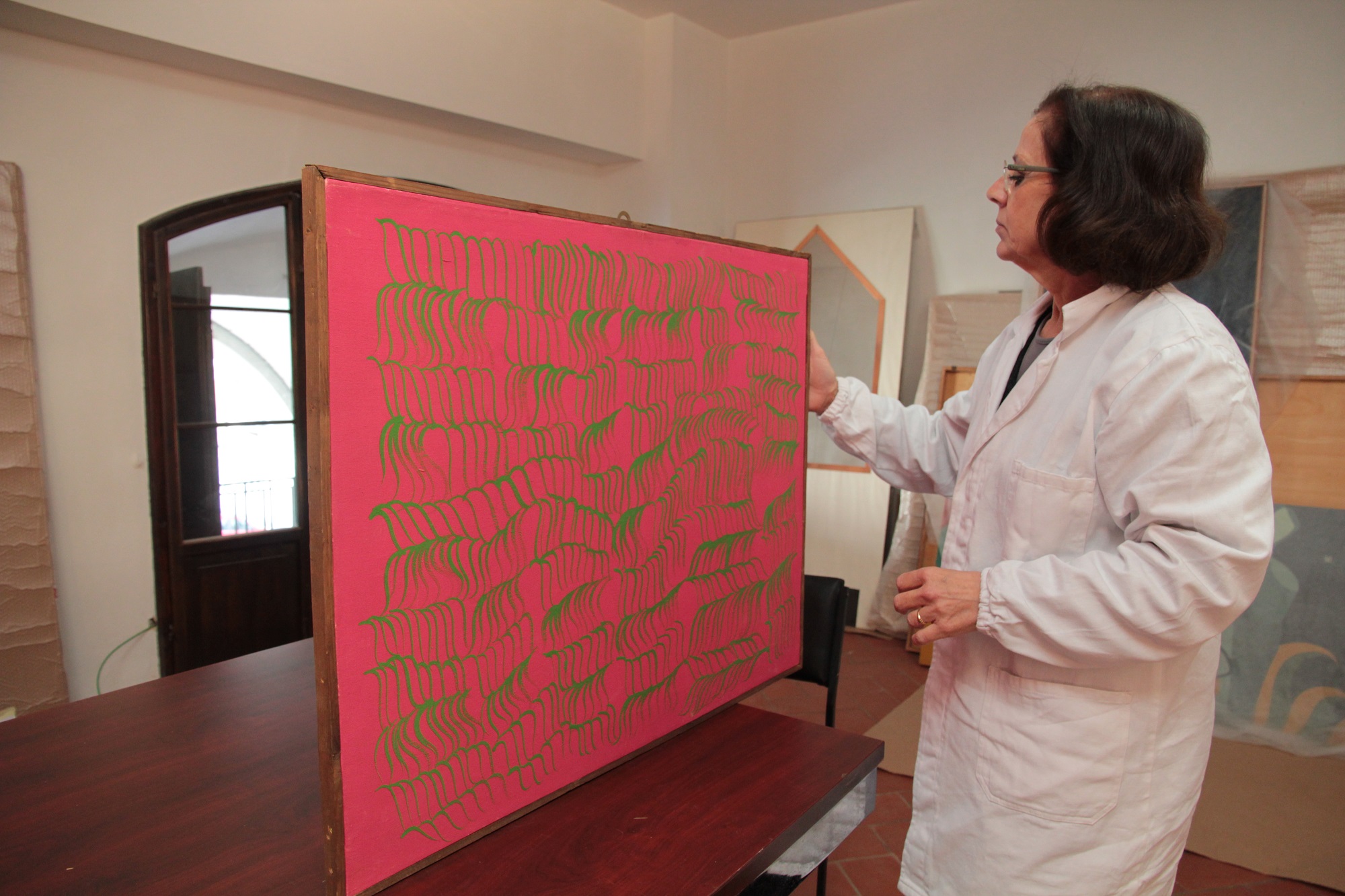 "I believe that abstractionism was beneficial to me as a woman, because coming after many centuries with so few women artists, I would not have been able to interpret myself using iconography, because iconography, mostly represented man as a protagonist," Sicilian painter Carla Accardi once said (Orbrist, 2000). For almost 70 years, she stood at the forefront of Italy's modern art scene, after her debut in 1960 as part of the short-lived Forma 1 Movement whose advocates wished to divorce painting from symbolic meanings. Her Red-green, created in 1966, was gifted to Florence after the flood, and represents a style that The New York Times journalist Roberta Smith calls "a controlled response to Jackson Pollack." AWA's restorer, Rosella Lari found the painting's luminescent color scheme particularly difficult to reproduce during her conservation efforts, "Her colors are not 'usual'—like her pure hot pink pigment that was applied with a spray nozzle not a brush. Try duplicating that!"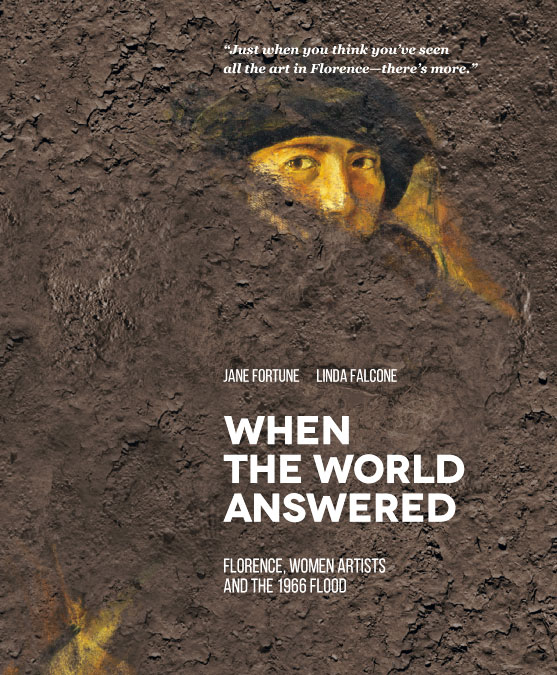 This year "The Flood Ladies" and their newly restored works will be featured on American television as the protagonists of a PBS documentary, based on our latest book When the World Answered: Women Artists, Florence and the 1966 Flood. (The show will be a follow-up to the one PBS created on our previous book Invisible Women: Forgotten Artists of Florence, which won an Emmy Award in 2013.) Thanks to interviews with surviving artists and their families, we've had the unforgettable chance to learn more about the contributions of women artists working in twentieth-century Italy and their stories—that truly deserve to be told. Purchase When the World Answered, here. Do you want to know more about art by women in Florence? Follow AWA on facebook or visit our website. The Authors: Dr. Jane Fortune is founder and chair of the Advancing Women Artists Foundation and cultural editor of The Florentine, Tuscany's English-language newspaper. Her books include To Florence, Con Amore: 90 Ways to Love the City and Invisible Women: Forgotten Artists of Florence. With Linda Falcone, she co-authored Art by Women in Florence: A Guide through Five Hundred Years and When the World Answered: Florence, Women Artists and the 1966. In the United States, she serves on the Board of Trustees at the Indianapolis Museum of Art and on the National Advisory Board at both the National Museum of Women in the Arts and the Indiana University Art Museum. In Florence, she is on the Board of Trustees of the Medici Archive Project, where she has endowed a pilot program dedicated to researching women artists in the age of the Medici. Linda Falcone is director of the Advancing Women Artists Foundation in Italy. She is co-author with Jane Fortune of Art by Women in Florence: A Guide through Five Hundred Years. She is also author of two nonfiction books, Italians Dance and I'm a Wallflower and If They Are Roses: The Italian Way with Words, as well as the novel Moving Days. Editor of Santa Croce in Pink: Untold Stories of Women and their Monuments and Chaplin and Costa: Rediscovering Expat Women Painters in Tuscany, she has also co-authored several documentaries on women artists including Félicie de Fauveau: A French Sculptor in Florence during the Grand Tour. She is also a lecturer and adjunct professor of Italian Culture and Travel Writing for various American university programs abroad.
You might also be interested in