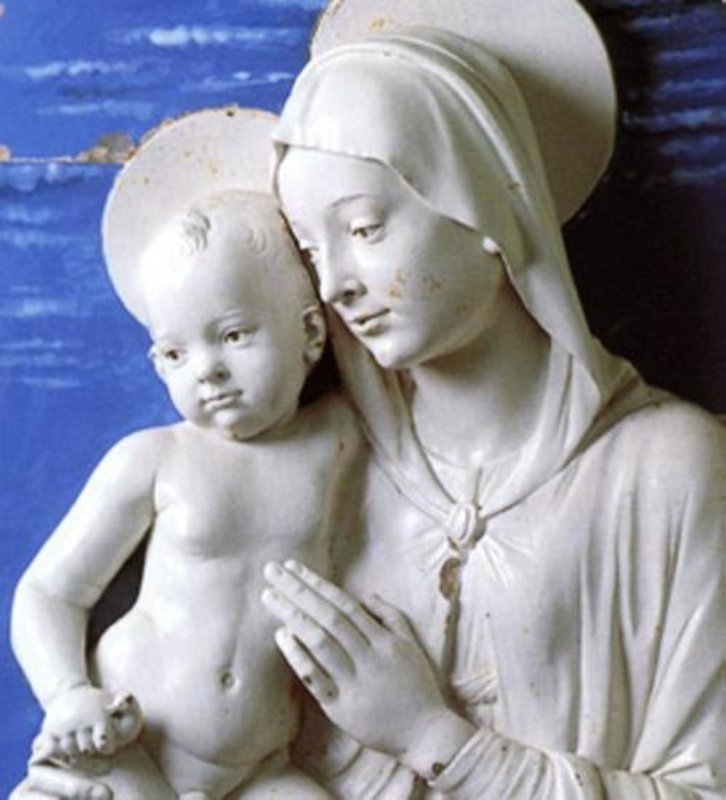 The epic of the Della Robbia family: 5 places to visit
From Casentino to the Maremma
It's not by chance that the idea for an exhibition had its origins in a widespread census of the region, which revealed its richness in terracotta windows, altarpieces, tabernacles, statues, baptismal fountains, medals, ciboriums, and coats of arms.
Important stops on your journey in Casentino include the masterpieces of La Verna, Camaldoli, and places less well-known, like Memmenano, Porrena, and Montemignaio. Other than La Verna and Bibbiena, the central point of the route is Stia with the sanctuary of Santa Maria delle Grazie. There are 52 Della Robbia works throughout Casentino, concentrated overall in places important to the faith. This concentration of works is connected to the political and cultural ties to the valley of Florence.
Valdarno also includes several places of interest in the Della Robbia journey. Among them is Montevarchi with the Temple of the Reliquia del Sacro Latte, which is attributed to Andrea and his workshop. Not any less important are the sacred decorations commissioned from Giovanni della Robbia by the bishop Bonafede for the church of Galatrona, near Bucine, between 1510 and 1521.
The dominant role of Della Robbia art was up to Andrea, grandson of the great inventor Luca della Robbia, who probably had the idea for the beautiful "Madonna with Child" in the Santa Maria della Fraternita church, also called the church of saint Eufemia, in Foiano, which was accomplished by the heir.
The absolute novelty along this Della Robbia journey is Foiano with its grand altarpieces and the presence of an entire grouping, including the "Crucifixion between the hurting and the saints," split up in the first decades of the 1700s and rejoined together for the occasion in the local church of San Francesco, its original location.
In Valdichiana as well as in Casentino, Andrea is the great interpreter and popularizer as well as the effervescent collaborator of his uncle's work.
The presence of the current workshop in the area is also interesting. It belongs to the Buglioni and is particularly active also in Valtiberina. Badia Tedalda and Pieve Santo Stefano are also significant stops because of the presence of altarpieces, like the "Samaritan and the Well," connected to Girolamo della Robbia and today it is in the Pretorio Palace of Pieve Santo Stefano.
All five stops are in various sections of the exhibit, along with other "sister arts."


For more information:
www.mostradellarobbia.it
You might also be interested in
Aretino
The Province of Arezzo is vast and varied: the terrain ranges from flatlands to hillsides to mountains. It is where four valleys meet: Valtiberina, Valdichiana, Valdarno and Casentino. ...
Scopri Aretinokeyboard_backspace