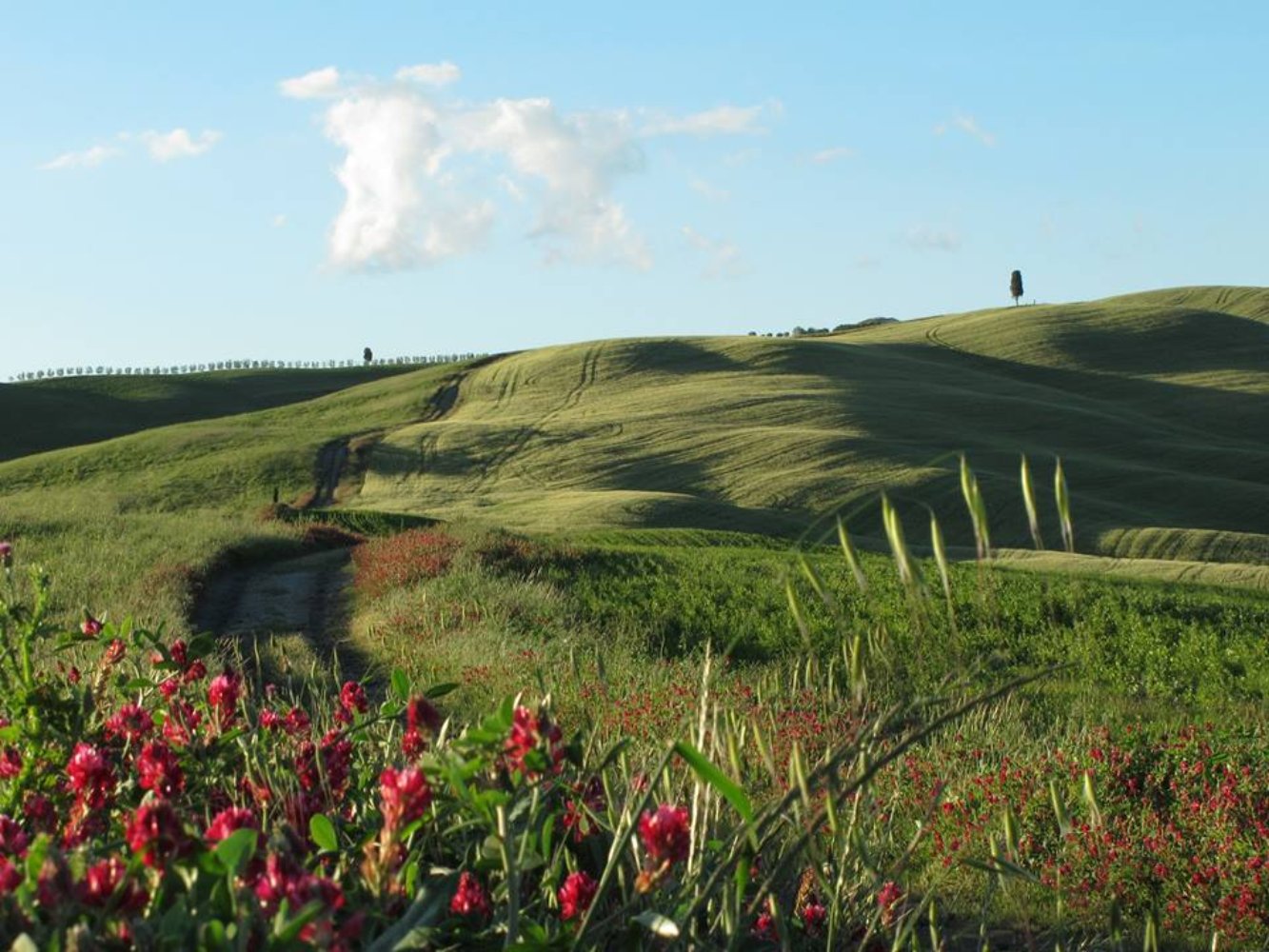 Photo ©Francigena Toscana
The best of Tuscany: Lonely Planet travel tips
Lonely Planet, the largest travel guide book publisher in the world, is one the most consulted sources to find travel information about Tuscany.
We interviewed one of the authors and asked for travel inspiration tips. From top experiences to best regional foods, read our interview with Nicola Williams co-author of Lonely Planet's Florence & Tuscany guide. Thanks Nicola!
What did you find in Tuscany that you didn't expect?
The overwhelming variety of landscape, much of which really does not match the stereotypical picture postcard of Tuscany at all! The name Toscana delivers a Polaroid-instant snapshot of soft undulating hills, dipped in an ethereal morning mist and laced with cypress tree alleys, vineyards and honey-stone farmhouses. Yet each time I travel in Tuscany I find myself in awe of the region's eclectic mix of sights and experiences: beaches, islands, caves, natural thermal springs, marble mountains, medieval pilgrimage routes, sunken roads, sculpture parks, Etruscan tombs, even cowboys.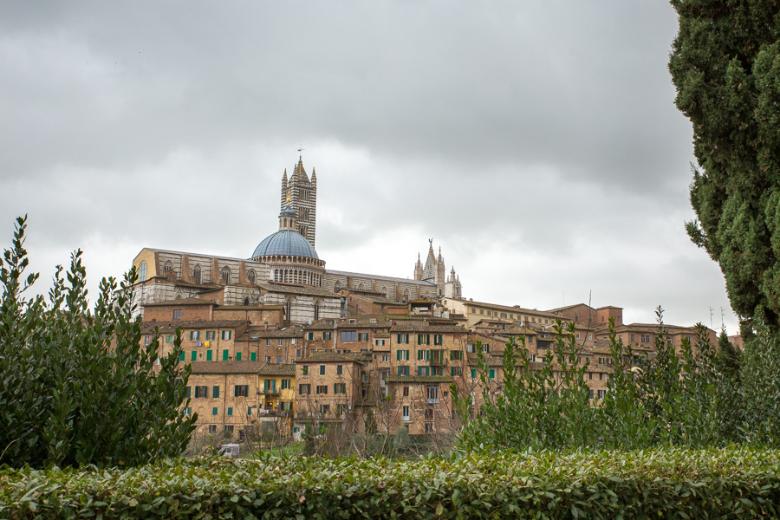 Which are the top 3 experiences to have in Tuscany?
1. Spending time in Florence is a top experience – for food and art lovers it must be one of Europe's finest city breaks. The city is small and its urban fabric, hardly changed since the Renaissance, is pleasurable to navigate on foot. Absorbing and romantic in equal measure, Florence is rammed with blockbuster art museums and architectural monuments: the Uffizi Gallery, the Duomo with its frescoed dome and the Galleria dell'Accademia with Michelangelo's David are obvious. But there are ample smaller, less-known museums too: the Rucellai Chapel, a tiny Renaissance scale copy of Christ's Holy Sepulchre in Jerusalem by Leon Battista Aberti, inside Museo Marino Marini for example is a gem. The same goes for Michelangelo's exquisitely haunting sculptures decorating Medici tombs in the Cappelle Medicee – I prefer them to David.
2. Siena is Tuscany's other top urban experience although 'urban' is a misnomer. To my mind this small city is about lounging on a cafe terrace on the strangely sloping Piazza del Campo and gorging on this magically intact Gothic city in all its laidback glory. Then, of course, it is time for lunch with locals at Enoteca I Terzo, a wine bar I love.
3. Hunting white truffles in damp Autumnal woods is a real Tuscan treat. Nothing beats the excitement of pursuing a dog on the scent or inhaling the heady aroma of a half-unearthed truffle, still in the ground yet pungent beyond all expectation. I went truffle hunting for the first time a few years ago with Guido at Barbialla Nuova, a beautiful biodynamic farm near San Miniato which breeds Tuscany's creamy Chianina cows. I have returned several times since and never tire of the whole experience – staying in Guido's chic sleek farmhouses, breakfasting on homemade bread and jam sold at the farm shop, trailing the truffle-hunter and his dogs through chestnut and oak woods, brushing the golden nuggets clean with an old toothbrush before eating …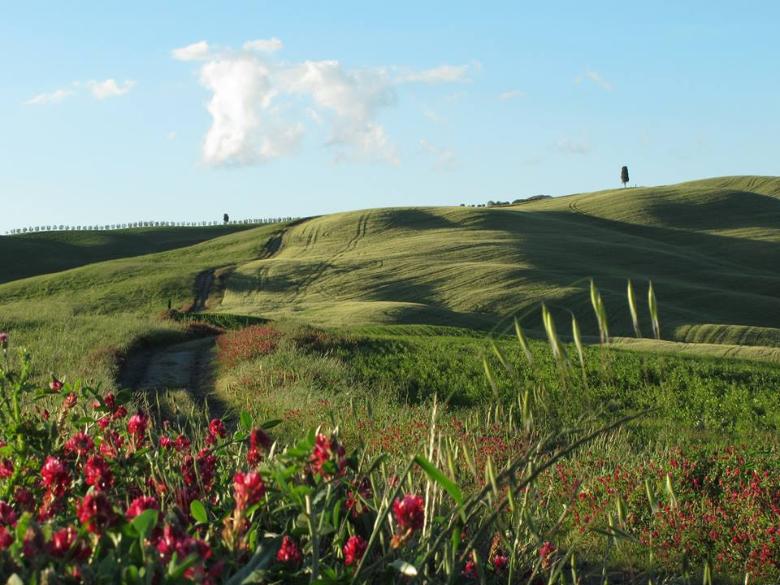 According to you…what is the best way to explore Tuscany and why?
I dream of a time-rich time in my life when I will walk the Via Francigena, an ancient pilgrim route through Lucca, Siena, San Gimignano with its signature medieval towers, and well beyond to Rome. In the meantime, time dictates my Tuscan explorations are by car which I can thoroughly recommend. A car is essential for exploring rural Tuscany and experiencing life on an agriturismo (farmstay): while staying on a farro farm in the Garfagnana I had the privilege of seeing a calf being born (mid-way through dinner no less).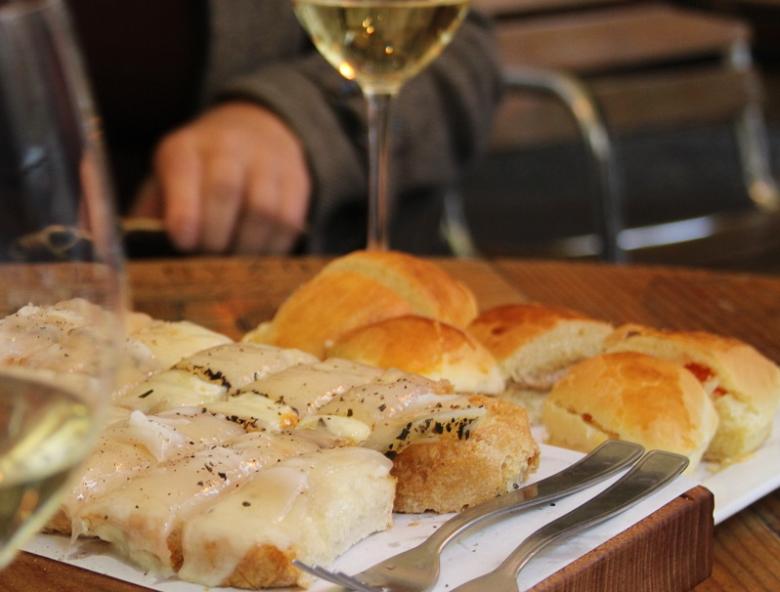 The top 5 regional foods you can't do without?
White truffles – There is nothing else in the world quite like a white truffle freshly shaved over a plate of pasta in a humble trattoria in the countryside around San Miniato.
Lardo di Colonnata – Learning how Tuscans age pig fat in marble vats of aromatic olive oil in the mountain hamlet of Colonnata (near Carrara of marble fame) is extraordinary. Served as wafer-thin slices on warm toast the best way to eat lardo – surprisingly fragrant and married with excellent wines at outstanding Florentine wine bar Le Volpi e l'Uva.
Bistecca alla fiorentina – I love the whole tradition and debate surrounding Tuscany's juicy T-bone steak, served simply drizzled with Tuscan olive oil. Ristorante Da Muzzicone in Castiglion Fiorentino is the best place to taste it in the Val di Chiana from where the Chianina cow originates; otherwise, Florence's Trattoria Mario is a veteran fave.
Cacciucco – A dish that represents that Tuscan element of surprise: tomato and pepper stew starring five types of fish, from seafaring Livorno on the coast.
Torta di ceci – No pancake is as lip-smackingly delicious as Tuscany's savoury chickpea version. The best I've tasted is at Il Castagnaccaiao in Portoferraio on the island of Elba.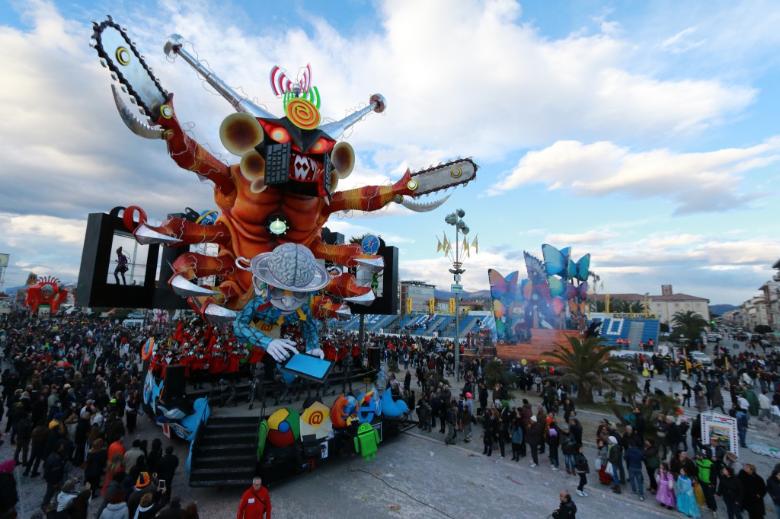 The 3 events not to be missed?
Carnevale di Viareggio in February, Florence's Scoppio del Carro (Explosion of the Cart) on Easter Sunday, and the Palio in Siena on 2 July and 16 August.
Your favourite place for a romantic getaway?
One of many favourites is La Cerreta near Bolgheri on the Etruscan Coast. It is a biodynamic wine-producing estate, with deckchairs on the lawns that stare brazenly out across the valley at the most spectacular view of cypress-striped hills. Tasting Super Tuscan Sassicaia wine in Bolgheri is memorable, as is the natural thermal spring and spa at La Cerreta. Few places are as in harmony with nature as this.
A Tuscan expression that makes you smile?
Non ti mettere in cammino se la bocca non sa di vino (Don't begin your journey if your mouth does not taste like wine).
A figure, past or present, who represents Tuscany?
Giorgio Vasari (1511-74), frequently called the first 'art historian' and an extremely smart, artistic and enigmatic character whose rich life bristles with stories, myths and legends – just like Tuscany. The house museum in Arezzo where he lived is a fascinating, off-the-beaten-track curiosity.
In one word…Tuscany is? Is there a picture that represents what Tuscany is for you?
Impossible! In three: Tuscany is … a natural artist (hence my chosen image of the dazzling contemporary staircase at the Antinori wine cellar in Chianti against a backdrop of vineyards and timeless Tuscan hills).
About Nicola Williams
Nicola Williams co-authors Lonely Planet's Florence & Tuscany guide. Thankfully for her Italianate soul, her Lake Geneva home is an easy hop through the Mont Blanc Tunnel to Italy where she has spent years eating her way around and revelling in its extraordinary art, architecture, cuisine and landscape.
You might also be interested in