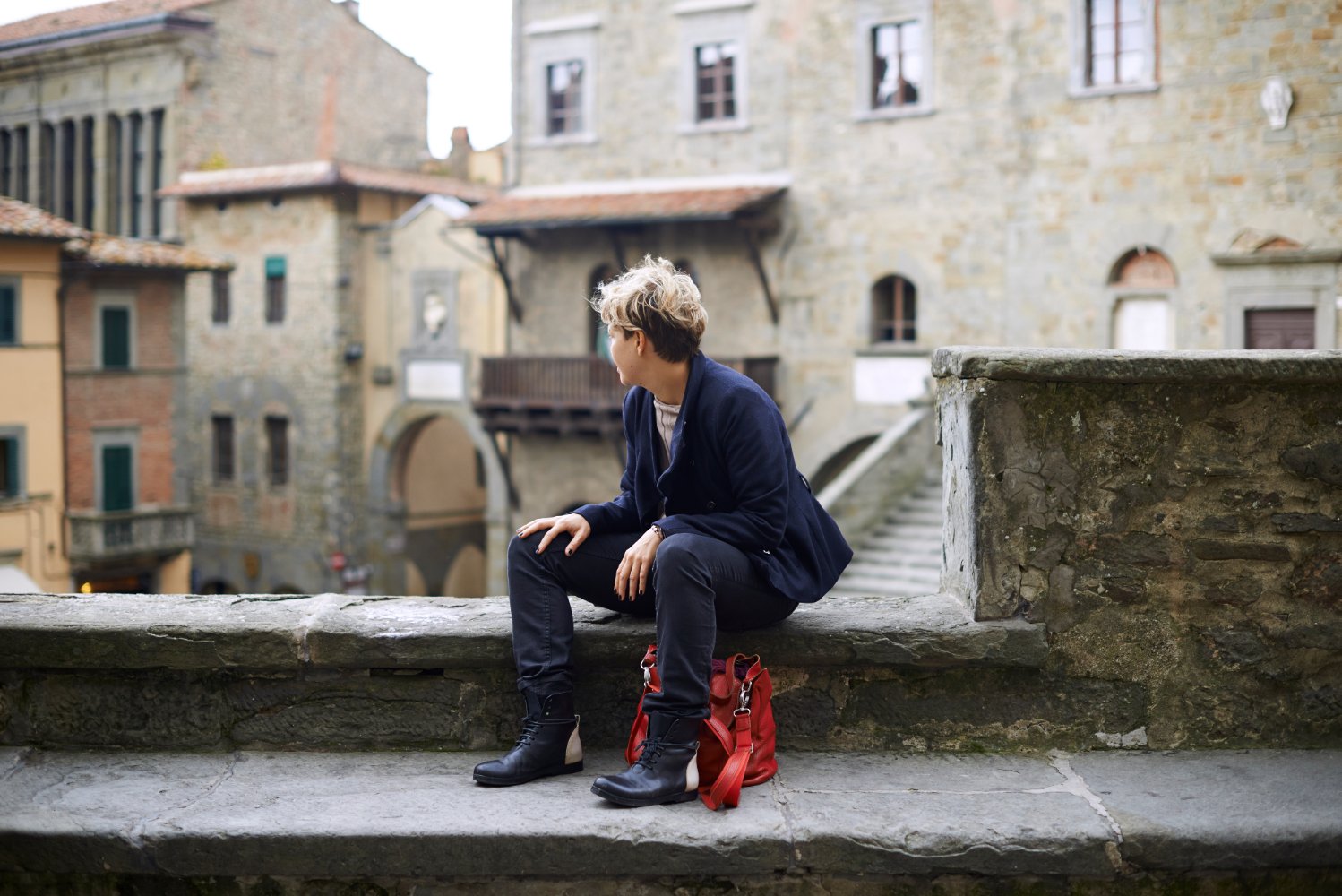 Arezzo's Province has a rich agricultural tradition and many Italian specialities originate from here. Among the best local specialties you can taste great steaks, pasta with wild boar sauce, ribollita and unique dishes as bringoli (local handmade spaghetti), Sangiovannese stew and a very special chicken soup called "tarlati".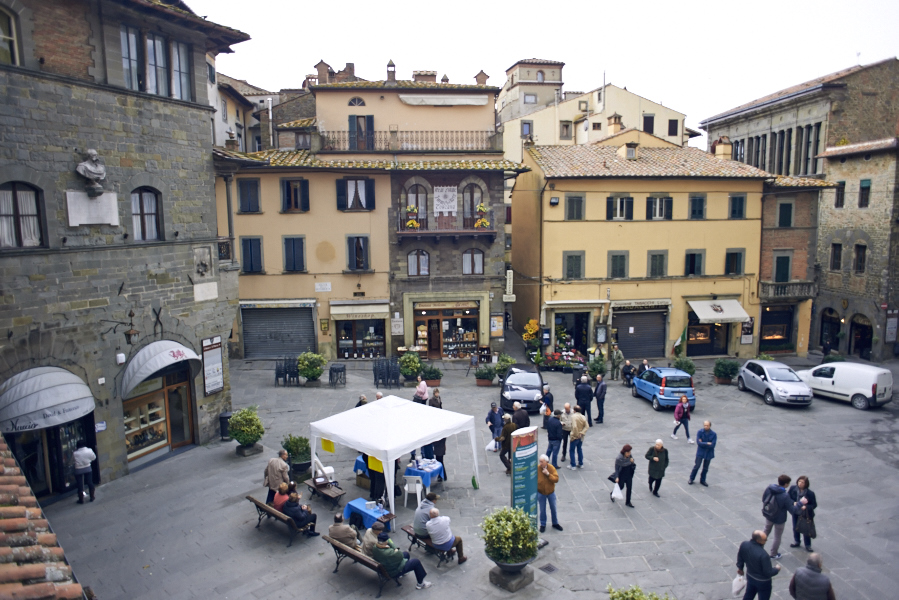 In Arezzo you can find excellent DOCG and DOC wines as the Cortona DOC and Chianti Colli Aretini DOCG. Check here the many itineraries proposed by local producers to taste the best of Arezzo! There is also a vast choice of accommodation facilities to greet guests who wish to visit these wonderful routes.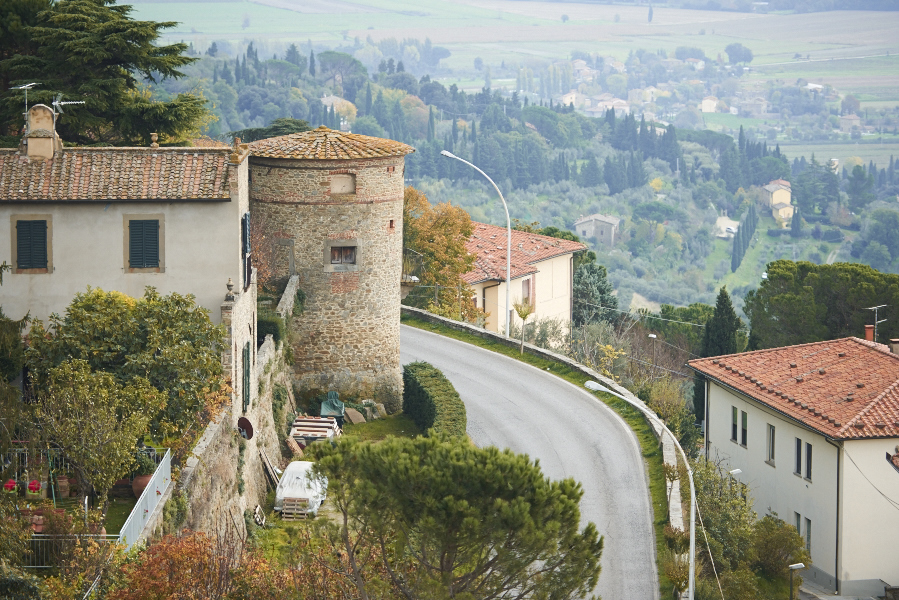 Cortona, situated on the eastern strip of the region, is inserted in the most typical of Tuscan landscapes. The Strada dei Vini di Cortona is strategically positioned between Rome, Florence, Siena and Perugia. It's stretched over a countryside of vineyards and olive groves. What you must taste:
White, red and sweet Cortona DOC wines (the first Italian DOC to introduce the varietal Syrah)
Cinta senese salami
Must visit: Cortona, Foiano della Chiana, Castiglione Fiorentino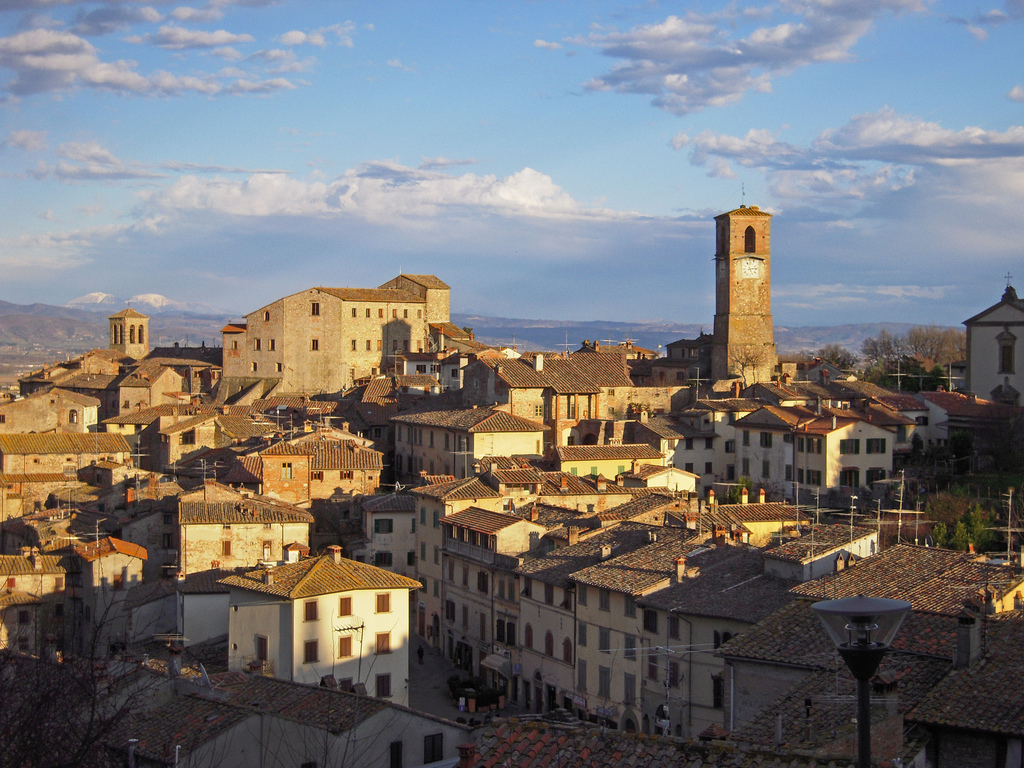 The Taste Trail of the Tuscan Valtiberina runs across the Tiber valley for about 155 km, in the eastern-most part of the province of Arezzo. The Taste Trail counts over 90 points of interest, including towns, organizations, farms, tourist accommodations, craftsmen and traders, and leads visitors through the ancient towns of the Tiber Valley.
What you must taste:
Extra virgin olive oil of Anghiari
Polenta and spelt soup of Monterchi
Bread and baked goods of Sansepolcro
Chianina beef
Prugnolo mushroom
Truffles
Special legumes: chickpeas (cece piccino), 'fagiolo dell'occhio' beans and 'coco nano'.
Must visit: Anghiari, Monterchi, Sansepolcro, Caprese Michelangelo, Pieve S. Stefano, Badia Tedalda and Sestino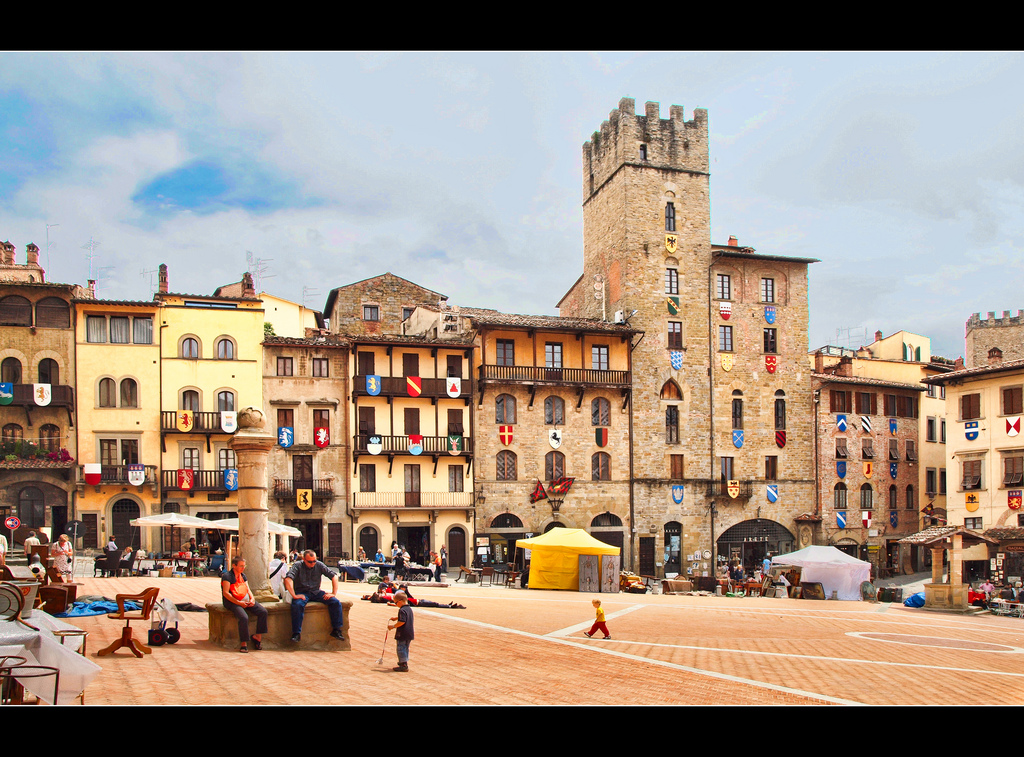 The "Terre di Arezzo" Wine Trail is more than 200 km long and crosses the Province of Arezzo, highlighting some of the Italy's finest wine producers. What you must taste: The territory of Arezzo is an important certified producer of "Chianti Colli Aretini" DOCG. It also produces DOC certified red, rosé and Vinsanto wines, such as Colli d'Etruria Centrale DOC, Valdichiana DOC, Cortona DOC, Valdarno di Sopra DOC, Vinsanto del Chianti DOC and Vinsanto del Chianti dei Colli Aretini DOC. You must taste the legumes (fagiolo zolfino, fagiolo coco nano, fagiolo dall'occhio) and cheeses (raw milk sheep case, abbucciato aretino and ricotta), local honey and extra virgin olive oil. Meats (as Chianina and Valdarno chicken) and deli meats (as finocchiona and Tarese del Valdarno) are famous. Must visit: Arezzo, Bucine, Loro Ciuffenna, San Giovanni Val D'Arno, Civitella in Val di Chiana, Montevarchi, Laterina and Cavriglia.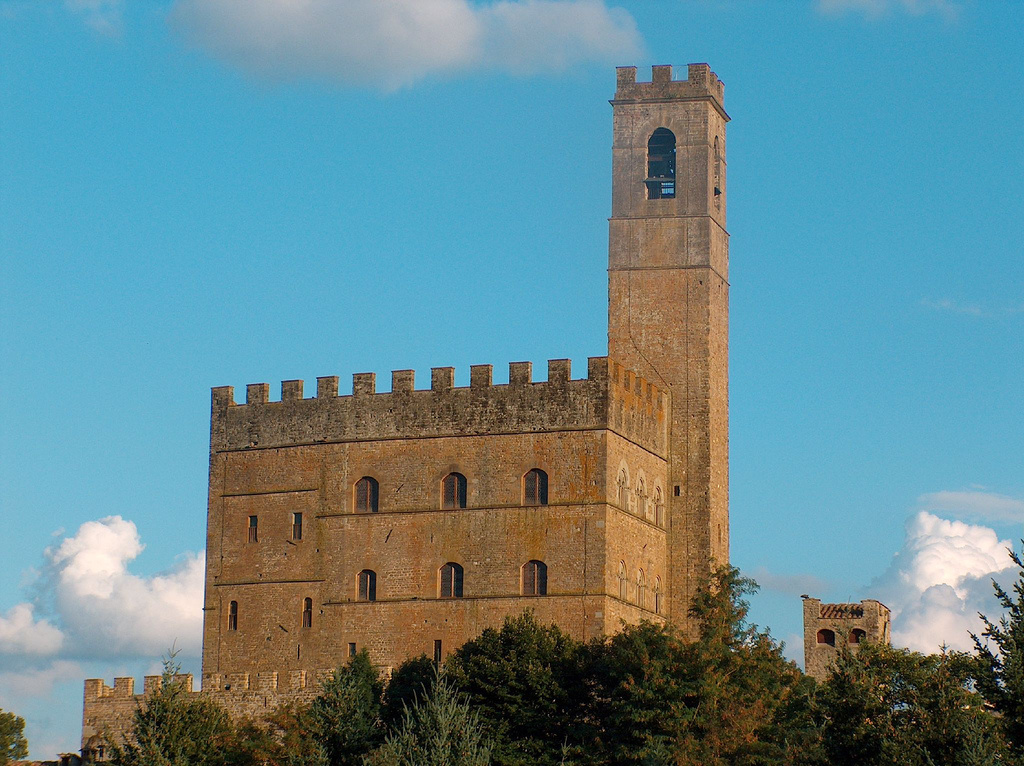 The Casentino Taste Trail Tour is a 200-long itinerary that begins in the lower valleys of the Casentino and winds its way through mountains, castles, parks, forests and farms. What you must taste: Casentino Pecorino cheese - the feature of these cheese is the aroma of herbs and mountain flowers that can be tasted. Casentino Pecorino can be consumed fresh or aged withe pears, honey and bread. Red Cetica potatoes - this tuber is of moderate size, round, and with compact white pulp and veins of pick. With its particular taste, it is ideal in the preparation of traditional dishes like potato tortelli and gnocchi. Prosciutto del Casentino - the pigs used to make this ham spend much of their time grazing in the wild. The production process is long and laborious. The legs of pork are refrigerated, trimmed and then massaged and salted. The salt used is mixed with garlic and other spices. You must visit: Stia, Pratovecchio, Montemignaio, Castel San Niccolò, Ortignano, Raggiolo, Poppi, Bibbiena, Castel Focognano, Chitignano, Talla, Subbiano, Capolona and Chiusi della Verna. See also: One day in Arezzo: what to see and do One weekend in Arezzo Discovering Valtiberina, a charming place in the Arezzo area of Tuscany Casentino, Arezzo Province, Tuscany
You might also be interested in