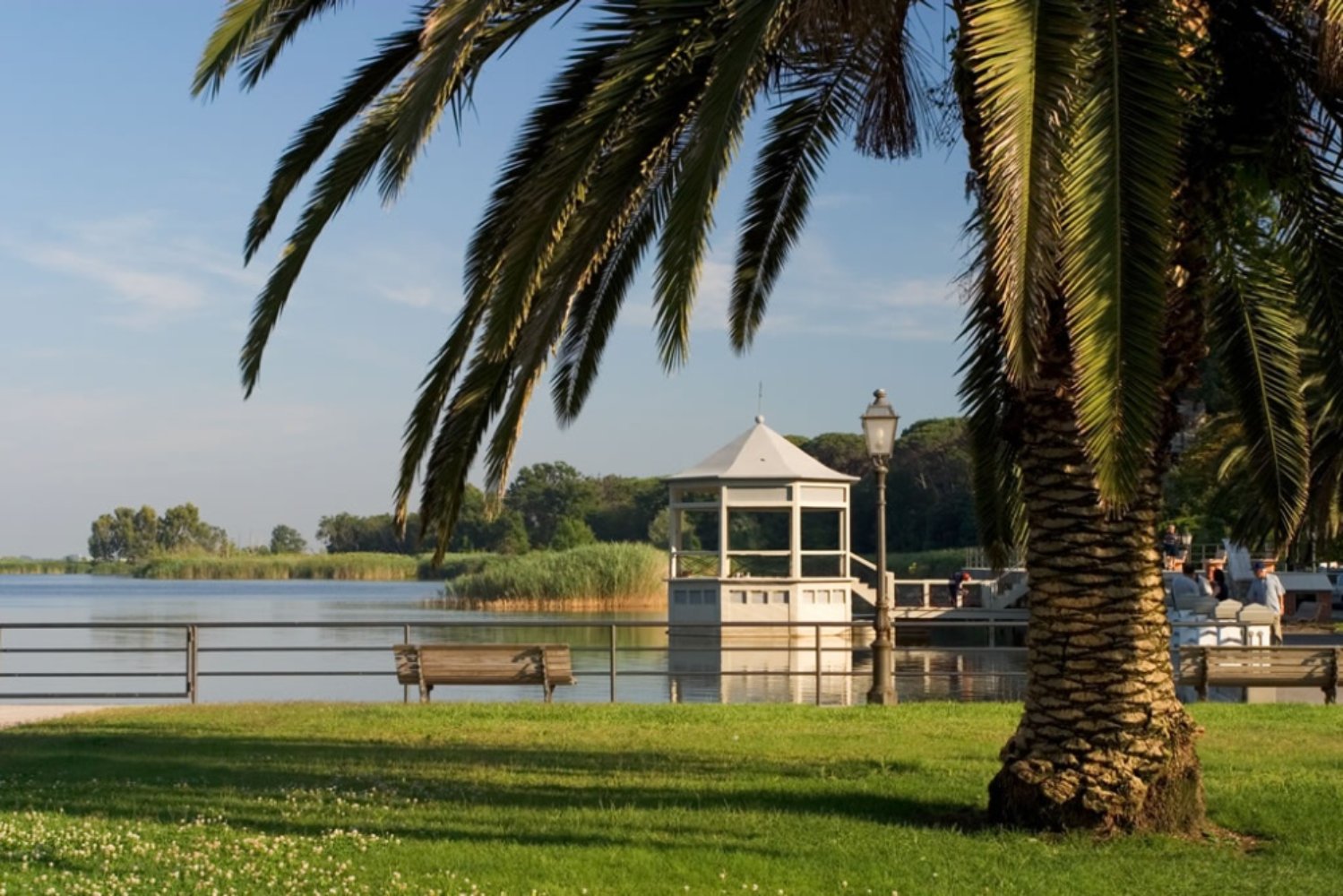 Sun, sea and customs in Versilia
Versilia does nature and culture
Visitors won't want to miss the twenty kilometers of seaside that stretch from Torre del Lago Puccini to Vittoria Apuana. This landscape was very well-loved by author Gabriele D'Annunzio even before it became populated with the beach establishments that now constitute an essential part of the area's economy.

Versilia invented the first beach establishments and the area has provided entertainment venues to celebrities and high-end entrepreneurs for years. From the famed 'noble' beach establishments of 'Piero' and 'Rosina' to the more recently built 'Twiga', guests always find a place to party 'til sunrise. Social butterflies won't want to miss the traditional happy hour at Capannina di Franceschi in Forte dei Marmi.

Furhermore the imposing peaks of the Apuan Alps may tempt excursionists to save some time for Colonnata, where they can enjoy the town's famous lard—traditional condiment that has recently achieved DOP status.
Don't miss
Just north of Viareggio, visitors will find the 'Citadel of Carnival', cultural center which hosts sixteen buildings, a theatre and a multimedia museum. In this magical entertainment complex, guests can learn more about the secrets of papier-mâché. Wizards of the craft come to the citadel year-round to produce and display their creations. Thanks to the museum's multi-media journey, visitors can truly appreciate the history of Viareggio's famed Carnival.
Accommodations
The tranquillity of the lake, sun-drenched beaches and cool pine woods. One step from Eden, the completeness of this natural oasis makes Torre del Lago Puccini an undisputed hot-spot for outings and holidays. Indisputably, Villa Enrica is an ideal place to stay. The building, constructed in 1907, represents a splendid example of Liberty architecture. Surrounded by a beautiful Italian garden, it offers guests large rooms and opulent halls. Due to its limited number of rooms, guests receive preferential service, steps above the traditional standards of your basic Bed & Breakfast.

Useful information
Versilia's sea is not its main attraction! The city hosts a myriad of entertainment opportunities, many of which require evening wear. Guests should also pack a hat for long, sunny strolls during the day. There are various shopping opportunities both on and off the beach and the area's unique boutiques are especially worth a visit during end-of-season sales.

Don't miss Forte dei Marmi's main market, held on Sundays. Although fakes abound, the products on sale are of very high quality. Visitors who plan on enjoying theatre performances at Torre del Lago should carry insect repellent. Early evening brings mosquitoes—luckily, they generally disappear by 10pm.
You might also be interested in