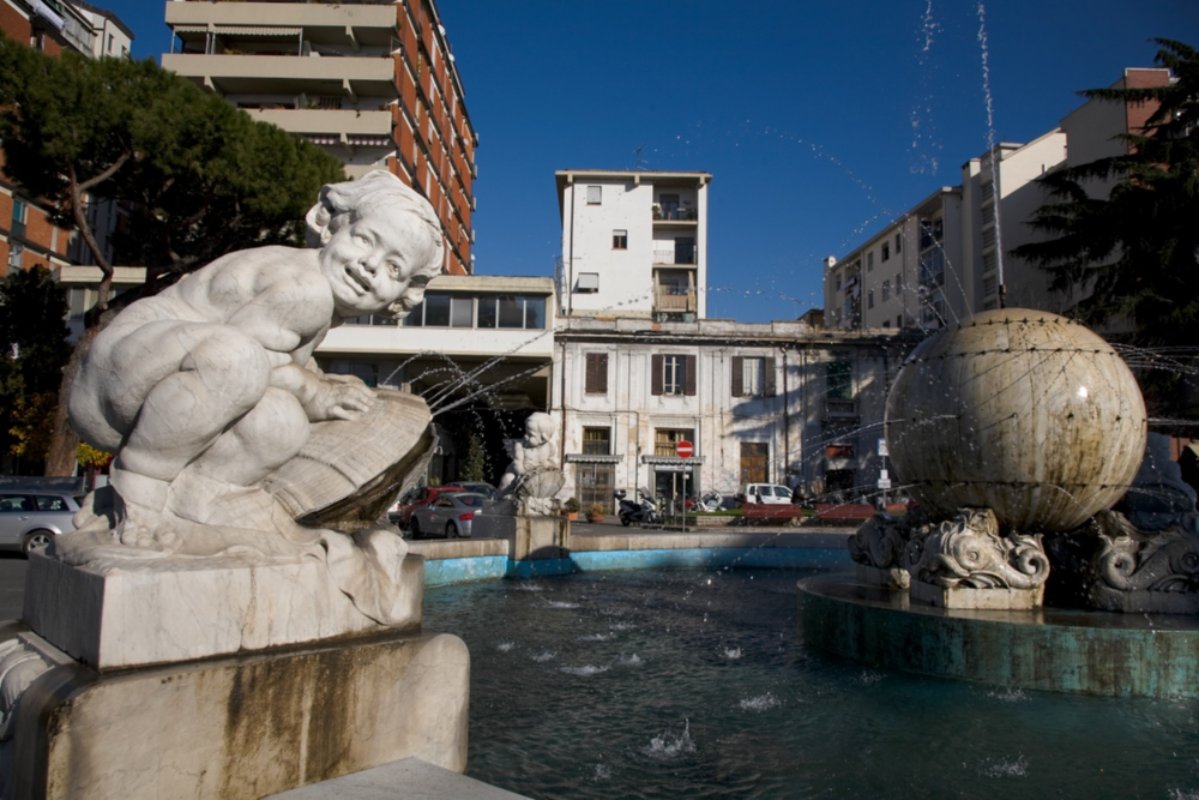 Strolling around Massa's historical center
Historical and artistic itineraries at the foot of the Apuane Alps
Situated in a natural valley located near the Apuane Alps, the city of Massa lies along the Frigido stream. According to historical documents, it was founded in 882 and it became a medieval urban center in the eleventh and twelfth centuries, acting as a fortified center for the Obertenghi feudal lords. The above-mentioned document cites two settled nuclei 'Borgo Bagara', known as Piazza Aranci today and 'Curtis Quarantula' which is thought to be the area surrounding the Malaspina Castle. The city's current character was deeply influenced by Elisa Baciocchi, Napoleon Bonaparte's sister who was the area's grand duchess in 1809.

She was responsible for annexing the Tuscan government to the French empire. Baciocchi ordered for the Piazza degli Aranci to be widened, and this reconstructive effort was its last great renovation. In the center of the square, you'll find a marble obelisk sustained by four statue-fountains representing lions. It was built in 1853 to honor the Dukes Francesco IV and Francesco V of Modena. The imposing Ducal Palace, also known as the 'Palazzo Rosso' or 'Red Palace' dominates the square; it currently hosts the city's Provincial Administration. From the XV to the XIX centuries, it played host to the Malaspina clan. The palace's original nucleus dates back to 1557 and its project was funded by Alberico I Cybo. In 1705, it was redesigned thanks to the architectural genius of Giovan Francesco and Alessandro Bergamini.

In Via Alberica, visitors won't want to miss a tour through the Diocesan Museum, located in one of Massa's most well-known historical palaces, the 'palazzino dei cadetti' (cadets). Built at the end of the 16th century by Alberico I Cybo Malspina, it has undergone recent restoration. Until 1970, it was used as a headquarters for the diocese's ten main bishops. Art lovers will delight in a three-piece painting by Bernardino del Castelletto and other works by Jacopo della Quercia, Felice Palma, Agostino Ghirlanda and Domenico Fiasella. If you walk along via Dante, you'll reach the Cathedral of Saints Pietro and Francesco (Peter and Francis).

The basilica was built in the 1800s, while its façade was finished much later in 1936. Originally a Franciscan monastery, it was built thanks to Marquis Jacopo Malaspina during the mid XV century. Those interested in spiritual itineraries won't want to miss the vast modern church of S. Sebastiano in Piazza Palma. Nearby, you'll also find Teatro Guglielmi, built in 1880 as a courtly theater, named for Alessandro Guglielmi, a musician from Massa. On the south-eastern side of town, walk along the Viale Chiesa until you reach the Church of the Misericordia, built in 1629. With its apse and lateral chapels, this gem maintains its original architectural structure.
You might also be interested in