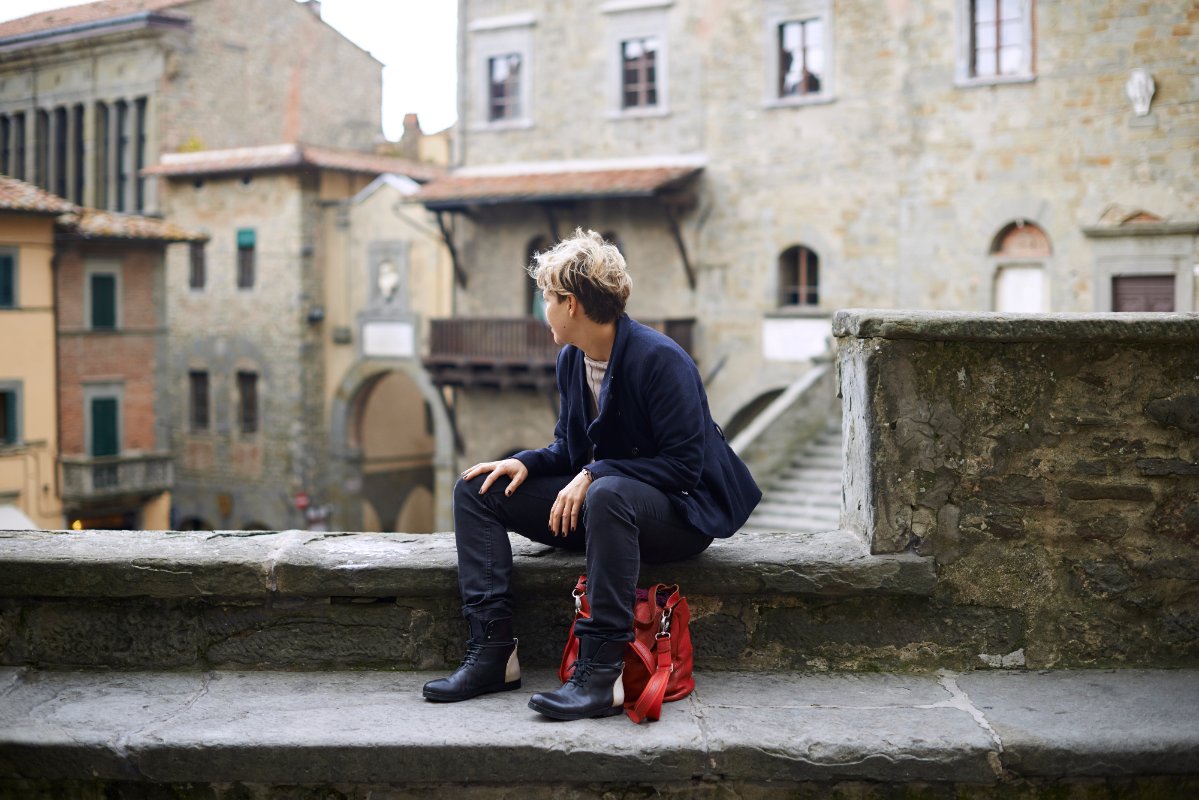 Stendhal's Syndrome: a serious risk in Florence
This is a guest post from Bruce Blumenthal, who, in response to someone's question about Florence museums on TripAdvisor forums, took the care to warn them about the risk of getting Stendhal's Syndrome from overexposure to art in Florence. I thought it would be important, and my civic duty, to transmit this warning to you.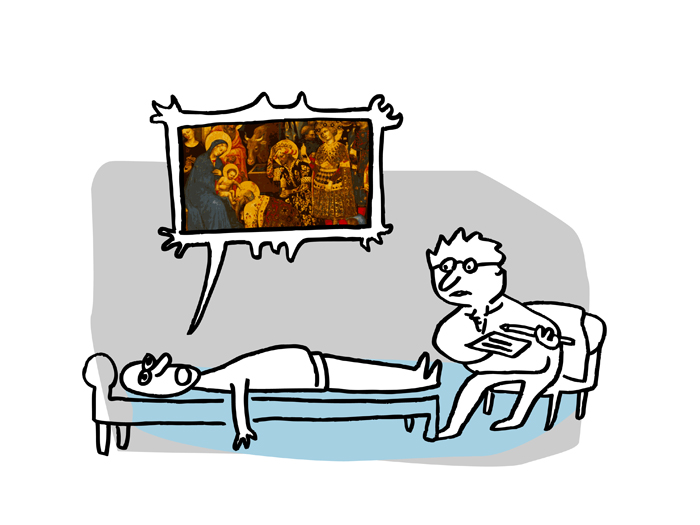 There are two ways to get a disease named after you. The easier approach is to be the first doctor to describe it in the medical literature. The other is to be (like Lou Gehrig) the unfortunate patient.
Stendhal was one of the latter
. But let's table that thought for a minute. I'll never forget my first day in Florence. Even the rainy March weather couldn't lessen my enthusiasm as I explored one of the world's great cities. Within just a few hours I had seen such memorable places as...
The Accademia, with Michelangelo's giant statue of David and musical instruments handcrafted by the great Stradivarius himself.

Piazza della Signoria, history in every square inch.
Church of Santa Croce, the tombs of Galileo, Machiavelli, Michelangelo, and other famous Tuscans (even the guy who wrote the Lone Ranger theme song... ba-da-bump, ba-da-bump, ba-da-bump-bump-bump!)
AND FINALLY - The Uffizi Gallery.
What can I say about the Uffizi? Simply that it belongs on any list of superb museums on our planet. The collection includes works by Leonardo Da Vinci, Titian, Giotto, Michelangelo, and Botticelli (including his iconic
Birth of Venus
), among many others.
When I left Florence, I vowed to return someday for more
. I'm sure this is a common reaction among first time visitors.
When Florence is too much: Stendhal's Syndrome
But for a few, a little bit of Florence seems to be too much.
Stendhal
(whose real name was Marie-Henri Beyle), the early 19th century French author, was one of them.
Overcome by the incessant assault of beauty
, he experienced an acute psychotic episode that he later wrote about. In 1871 he recounted:
'On leaving the Santa Croce church, I felt a pulsating in my heart. Life was draining out of me, while I walked fearing a fall.'
In more recent years a Florentine psychiatrist, Dr. Graziella Magherina, having treated numerous similarly overwhelmed tourists, described this phenomenon and labeled it "Stendhal's Syndrome".
Clinically, it consists of disorientation, confusion, and sometimes hallucinations
,
always in response to an overdose of Florence's treasures
. The effect can last from a few minutes to several days.
So beware of Florence!
NB: Bruce suggests that if you start to feel dizzy in the Uffizi, you should leave the building, turn left at the Loggia di Lanzi, and walk to the pizzeria a few doors down. The high cost of a simple lunch will surely shock you back to reality. As his editor I say take his medical advice; as for food advice, avoid tourist traps and head for things that our local foodie
Tuscanycious
would eat.
Bruce Blumenthal has spent 25 years in prison, 9 years in substance abuse programs, and additional time in psychiatric hospitals. For some reason, they let him out every night and give him a paycheck every two weeks. He has been a licensed psychologist in Pennsylvania since 1983. He can be reached by E-mail: JUGL11 (at) aol.com
You might also be interested in