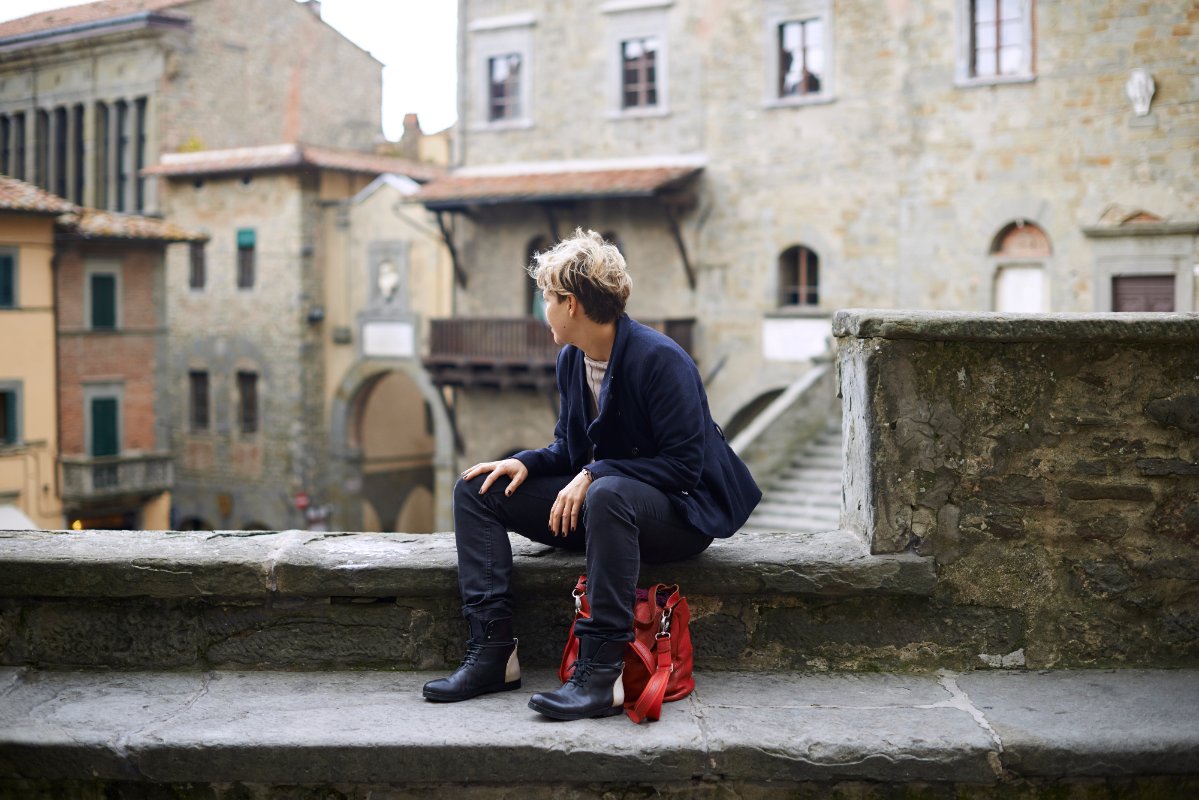 Stefano Bardini Museum in Florence
I recently found a pamphlet offering
guided tours in English
in some of
Florence's lesser-known museums
, the small collections developed by the great 19th-century antiquarians Stibbert, Horne, and Bardini. The iniative is called "Con gli occhi di..." - through the eyes of... and the visits to the
Bardini Museum
continue through August. The dates are listed below. The Stefano Bardini Museum has been closed for restoration for many years, and opened again about a year ago. I asked Ann Reavis of
TuscanTraveler.com
if she wouldn't mind sharing some information about the
Bardini Museum
, since she recently wrote about it on her blog, and also contributed a guest post about
Bardini's blue walls
to arttrav (my personal blog). This is what she sent along...
Just over a year ago, the Bardini Museum in Florence opened to the public again after long and accurate restoration work aimed at re-establishing the configuration that its founder, the antiquarian Stefano Bardini, had originally given the exhibition. Bardini trained as a painter and became famous as a restorer and art dealer. He created a collection of artwork with a deep passion for the Renaissance and skill at unearthing medieval Florence. What we can now visit as a distinctive museum was actually the antiques showroom where Bardini sold thousands of pieces that now grace the galleries and private collections throughout the world. In 1881, Bardini acquired the deconsecrated church and convent of San Gregorio facing piazza dei Mozzi in the Oltrarno. He set about transforming it into his opulent residence, restoration studio, and showroom. Bardini donated the palazzo to the Municipal Administration of Florence in 1922. The building is remarkable for its use of doors, windows and moldings of old fragments originally belonging to ruined churches and villas. The ceilings are magnificent examples of Venetian glass and Tuscan woodwork ranging from the 15th to the 17th centuries. The collection includes sculptures, paintings, furniture pieces, ceramic pieces, tapestries, as well as fragments of the old center of Florence, salvaged before its destruction in the 1860s to make way for the new national government buildings. These items are displayed on the ground and the first floors according to a layout that fully reflects the character of a typically private collection. In addition to Roman sarcophagi, capitals, Roman and Gothic relief work, there are also other remarkable examples like the work of the Della Robbia brothers (15th and 16th century), works attributed to Donatello and to Nino or Giovanni Pisano, in addition to the famous "Charity" by Tino di Camaino (1280 app.-1337). The most outstanding painting in the collection is perhaps St. Michael Archangel by Antonio Del Pollaiolo (1431-1498), although there are many other precious works among the collections of weapons, 15th century polychrome stuccoes and wooden sculpture.
The original of the famed bronze of the wild boar, Il Porcellino
(by Pietro Tacca, 1612) a copy of which draws crowds in the Mercato Nuovo, sits bored in a small alcove of its own.
Info and special visits
Address: Via dei Renai, 37 open three days a week - Saturday, Sunday and Monday from 11am to 5pm. Ticket Price: 5 euro
Bardini website
With the initiative "
Con gli occi di...
" there are
free guided visits in English
to the Bardini Museum on these dates:
Monday 5-19-26 July at 11.00
Sunday 11 July at 11.00
Monday 2-9-23-30 August at 11.00
Monday 6 September at 11.00
Monday 13 September at 11.00
There's also a workshop "Spazi e Colori" for families with children 7+ held in Italian on Sunday Sept 19 2010.
[geo_mashup_map]