Some magical photos of the snow in Tuscany
Instagramers photos of snowfall in Tuscany
Autumn 2014 has been pleasantly mild in Tuscany. The Apennines and Mount Amiata were patiently waiting for the winter's first snowfalls. In the Alps, snow falls more in autumn and spring, because winter is usually marked by cold and dry periods; while the Apennines see many more snow falls during winter, because they are warmer and less wet in the other seasons.

On December 26th and 27th the magic happened! Thanks to those days of good snowfall, Tuscany's winter season has officially begun. Luckily, the snow has fallen at lower altitudes giving us the chance to see some unique Tuscan landscapes covered by the pure white snow.

Some Instagramers shared their photos of snowfall all around Tuscany and we have selected the best shots! To join in, submit your photos using the hashtag #InstaTuscany and following @VisitTuscany.
Isola Santa, northern Tuscany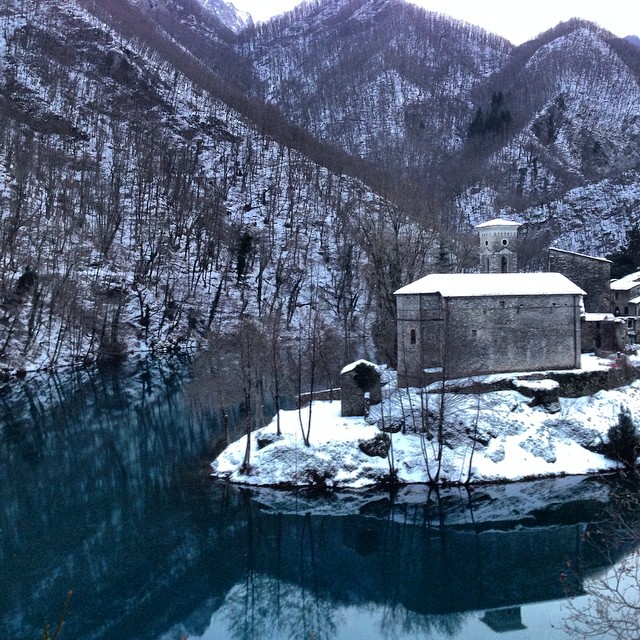 There are some fascinating places on earth that seem to be plucked straight from fairy tales and Isola Santa is one of them, especially when dressed in white! We have wrote about this unexpected village at the heart of Apuan Alps here.
Passo del Giogo, Mugello area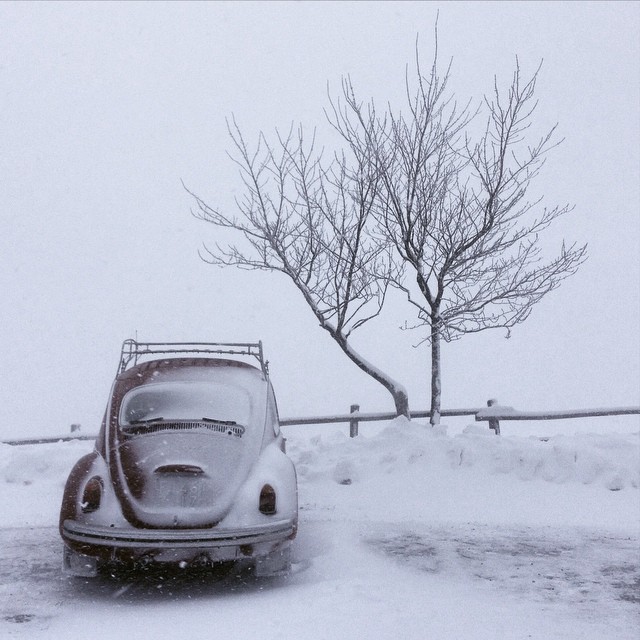 We are used to the bright green that characterizes the Mugello area, but when it comes to wild hills covered by pure white snow we might stare at it with our mouth agape. The Giogo Pass (Passo del Giogo), a crossing point of the Tuscan-Emilian Apennines, is 882 m above sea level and it is the lowest of the mountain passes in the Northern Apennines. If you haven't heard about this area which belongs to Florence, I suggest you to read the wonders of the Mugello region.
Pitigliano, southern Tuscany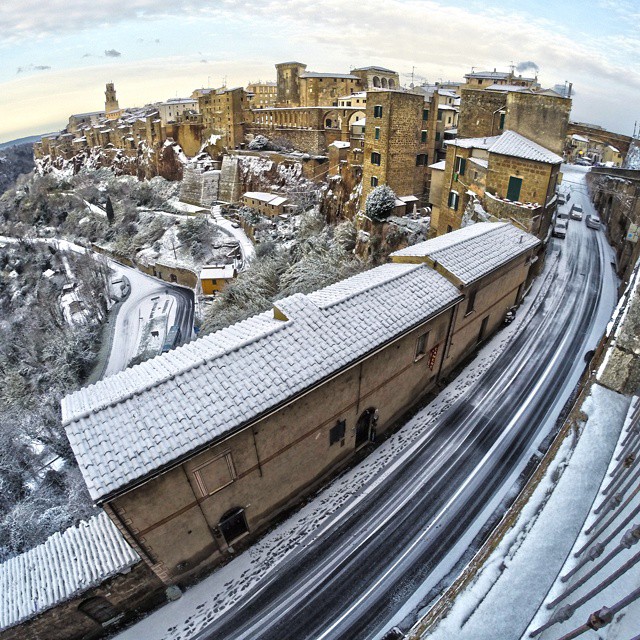 Pitigliano, one of the most charming small town of Tuscany, is perched atop a volcanic tufa ridge and boast an unmistakable skyline which gives it a surreal charm. It is also known as Little Jerusalem and it's a must-see destination all year round. We have shared some tips for an unforgettable day trip to Pitigliano in the heart of Maremma.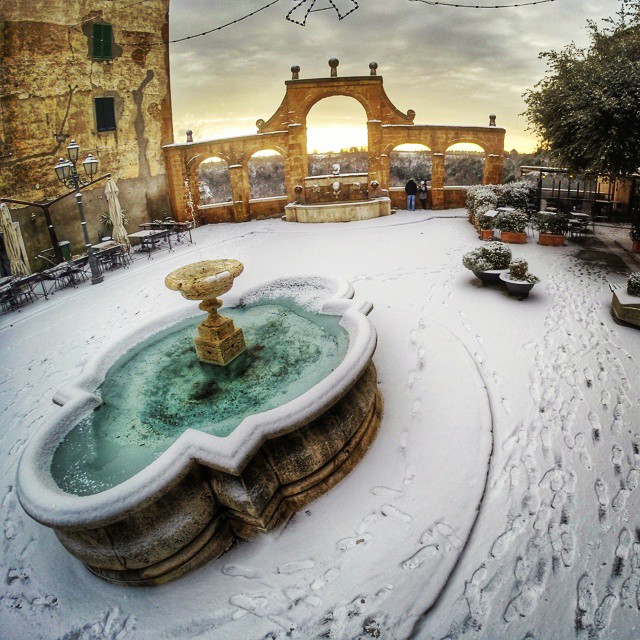 Santuario della Verna, Casentino area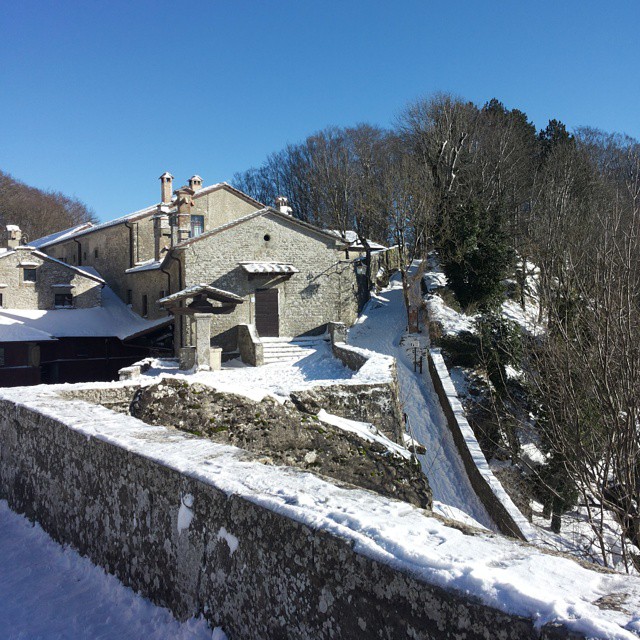 La Verna is a location perched on Mount Penna, an isolated mountain of 1,283 m rising above the Casentino valley, central Italy. Here is located the Sanctuary of La Verna, one of the most important Franciscan sanctuaries in the world which offer overnight accommodation to pilgrims and non-religious travelers. Sleep at a monastery is an alternative way to experience your holidays in Tuscany and La Verna is a place out of time, especially when is surrounded by the silence that comes with snowfall! The Sanctuary of La Verna is a perfect off-the-beaten-track destination for nature lovers because it is located in the Casentinesi Forests National Park, which is one of the largest areas of forest in Europe, extraordinarily rich in flora and fauna.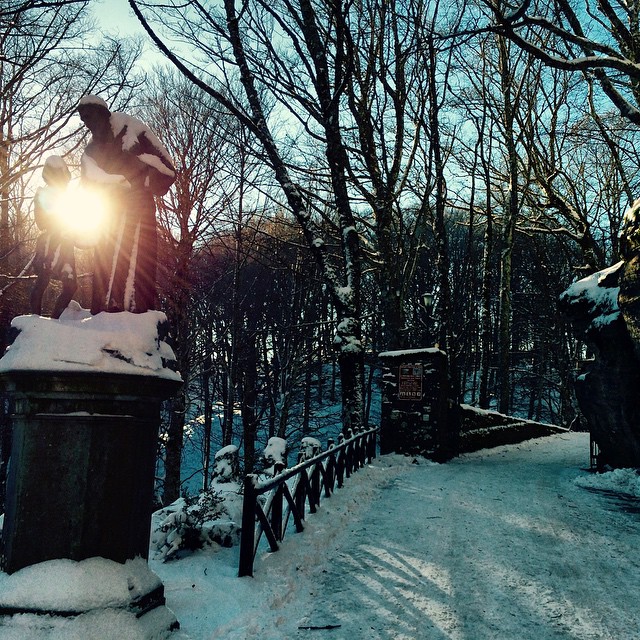 Skiing in Tuscany? Yes you can!
You can enjoy the "Tuscan sun" on the mountains too! Winter offers plenty of opportunities to keep enjoying our region and yes, it's possible to ski in Tuscany! There is a complex set of large districts and smaller ski resorts, you can choose among lots of winter activities and sports and you don't have to ski to have fun in the Tuscan mountains.
This article was originally written by Kinzica Sorrenti
You might also be interested in