Snowy winters in Lunigiana
Sports, food, tradition and more
The Lunigiana offers its visitors something for every season. When winter comes the green mountains change clothes and are ready to accommodate the ski lovers.
In the Tuscan-Emilian Apennines, on the border between Emilia-Romagna and Liguria, snow-lovers find the perfect destination for their vacation: Zum Zeri, founded in 1971, is one of Tuscany's top ski resorts, well equipped with modern lifts. It owes its fame to the perfect track conditions and diverse opportunities to practice winter sports.

The locations boasts three lifts, nine trails 25 km long with a maximum height of 1600m, a snow park among the longest in Italy, a baby play area and 2 km of runs. With all these offerings, Zeri has sports activities to suit all ages and all tastes. Everyone can have fun and spend a pleasant day creating memories.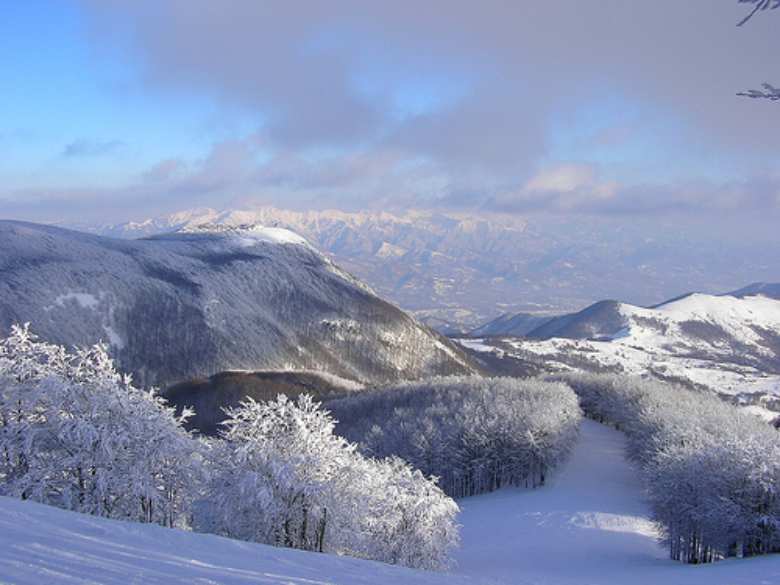 This landscape has so much to offer, from the dazzling white snow of the highest point to the deep blue of the sea. This is the Lunigiana: the beauty and charm of the mountains next to the sea, two different worlds with their own characteristics but close to eachother.
After a day of sports, take a break at the Passo Due Santi refuge and taste the typical products of the place. At Zum Zeri the food is simple and natural, made with genuine products, which grow in the area. Specialities include chestnuts, porcini mushrooms and the delicious meat of lamb, cooked according to old recipes—rediscover the traditions and the authentic flavours of the area.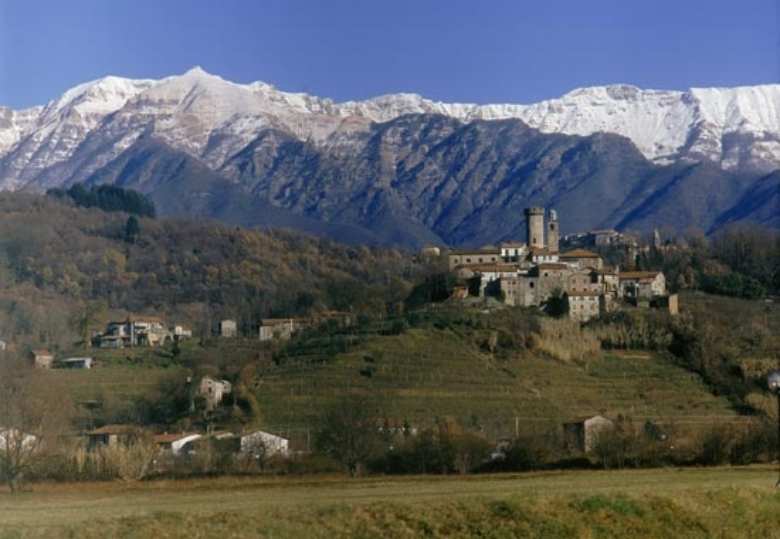 At only 35 kilometers from Zum Zeri, you can reach Villafranca in Lunigiana, a beautiful hamlet near the Magra river, known for its Castle built by the Malaspina. Immersed in nature, you can see some water mills, some of which can be visited and are still working. Mule tracks and paths have been used over the years by sheep-farmers, woodcutters, coal men, merchants and pilgrims.
The local food tradition is based on chestnut flour. You can taste the pattona, a pie cooked in terracotta baking trays, served with soft cheese made with cow's milk, or lasagne "bastarde", whose dough is made with chestnut flour mixed with wheat flour, cut into squares, cooked in water and dressed with oil and cheese or leek sauce.
You might also be interested in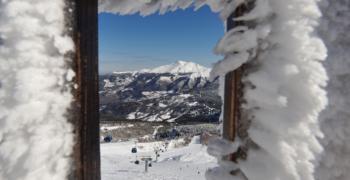 ac_unit
Learn more
Snow
Tuscany turns white in winter, so it becomes the favourite destination for sport tourism: as the snow starts falling on the mountains skiing becomes
continue...