Small jewels of the Tuscan Archipelago: Giglio and Giannutri
Mediterranean get-aways for history lovers
A paradise for nature-lovers, the Isola del Giglio is a fascinating getaway characterized by pristine, colorful landscape and seaside environment. Almost entirely in granite, the territory is full of jutting pink stones and pinnacles that extend along the coastline. Its temperate climate allows visitors to enjoy its reefs and discover its lush Mediterranean flora and fauna; you'll find olive groves as well as the heavily perfumed vines used to produce 'Ansonica', a refined white wine.

Today, the island's population inhabits three main centers: Giglio Porto, Giglio Castello and Campese. In the pleasant village of Giglio Porto, you won't want to miss the Giglio Castle; a stroll through this ancient hamlet, characterized by high medieval walls and towers, will be truly worth your wandering! Along the island's western coast, you'll find Campese, a village located at the center of a bay known for its vast sandy beach. In Campese, history lovers will delight in viewing the village's imposing tower, built by Ferdinando I de' Medici.
Giannutri island
Just a few kilometers from Giglio, you'll find yourself immersed in the world that once belonged to mythological sailors. Giannutri's skyline is characterized by three noteworthy peaks: Capel Rosso, Monte Mario and Poggio Cannone. Because of its arch-like shape, the island was called 'Artemisia' by the Greeks and 'Diana' by the Romans; this natural paradise still preserves its unique historical identity.

Cala Maestra
Here, you'll find the area's most important archeological sites and the remains of the Domizi Enobardi villa, including the columns and capitals that once sustained this sumptuous building located on terraced land overlooking the Tyrrhenian sea. Other Roman constructions linked to port-life can be found in the area surrounding Cala dello Spalmatoio. You also won't want to miss viewing four noteworthy buildings located between Poggio dello Sperone and Poggio Cannone. The island is private property, thus camping is prohibited; nonetheless, day-visitors are welcome to enjoy the area thanks to guided tours that start in Isola del Giglio and Porto Santo Stefano.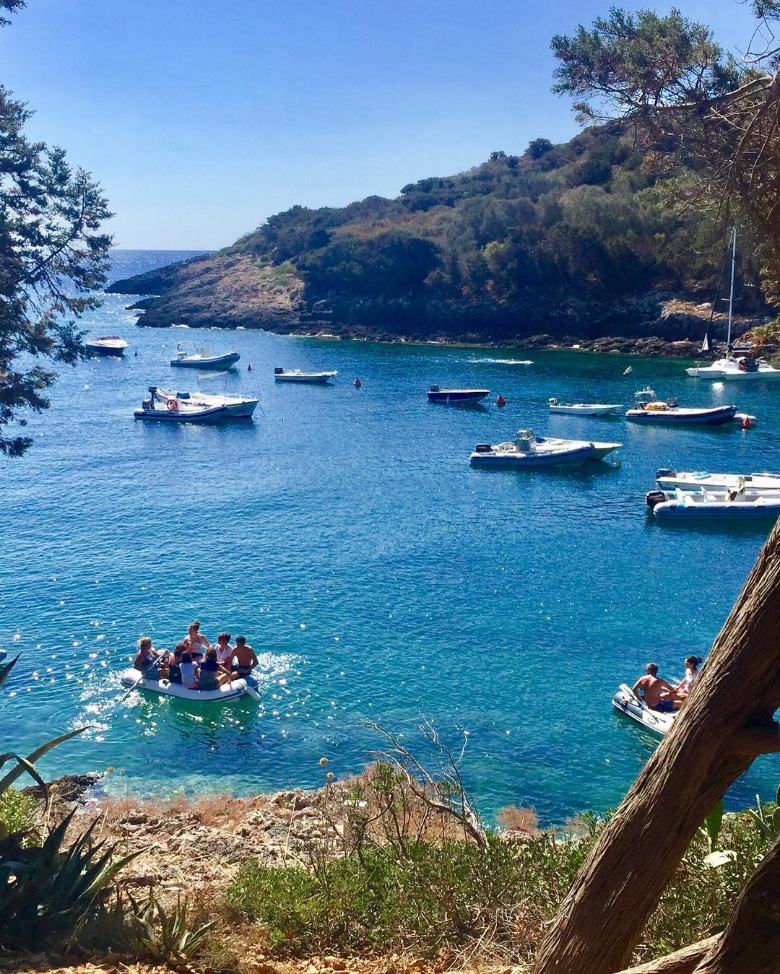 You might also be interested in