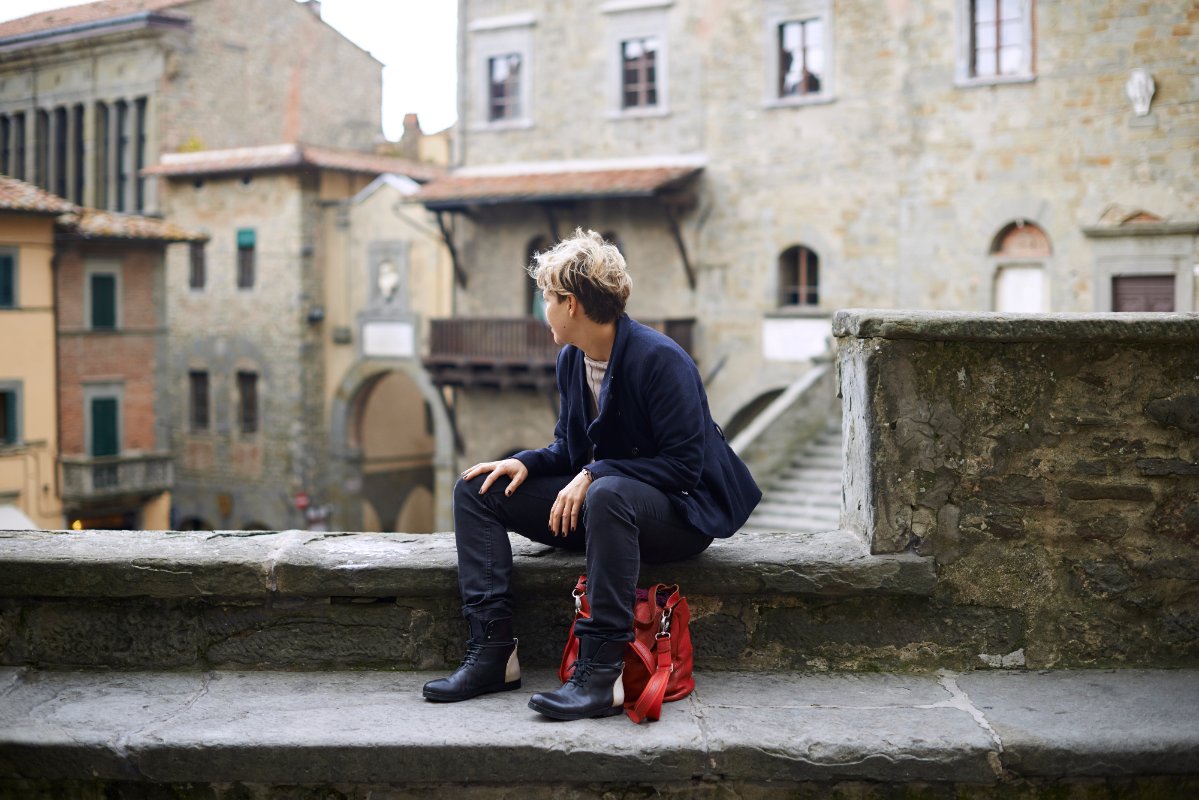 Slow Art: go to Palazzo Strozzi "As Soon as Possible"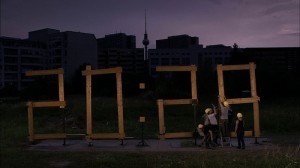 How many times a day do we find ourselves reminding someone, by email or phone, to do something for us "as soon as possible"?
At the contemporary art space in Palazzo Strozzi, the
Strozzina
, an exhibit called "
As soon as possible – acceleration in contemporary society
"
makes us stop and think
. In the years since the invention of the fax machine, email, and high speed trains (and even earlier – Goethe and Kant complained about this too), everything around us has been accelerated, leaving us feeling at times stressed and alienated.
It's no coincidence that the past few years have seen a counter-trend
in "slow food", "slow travel", and even "
slow art
". Curator Franziska Nori has gathered 10 international contemporary artists working on the theme of
acceleration
in our lives to contribute their diverse approaches.
The work that makes the biggest bang, literally, is Arcangelo Sassolino's
Pneumatic Expansion of a Living force
– a glass bottle in a bulletproof glass case, attached to a nitrogen tank. There is a sign in the gallery that warns us of the imminent explosion. It's a matter of liability (think visitor with pacemaker), but you're likely to jump just the same. We observe the bottle in the case and wonder when and if it will explode. There's a sense of danger, a tension in the room. When will it pop? Do you ever get this sensation in your office?
Mark Formanek makes an observation on the ridiculous pace of our workday
by getting a group of workmen to build a digital clock out of wood that moves with each minute (the work is titled
Standard Time
). The 24 hour dvd loop plays in the gallery.
A complete change of pace can be found in
Jens Risch
's patient knotting of kilometers' worth of silk thread. In some cases the resulting small blobs that recall coral took four years to complete. The artist keeps a diary of his daily activity of knot-tying.
He must be the most patient person in the world
. This exhibit doesn't just invite you to stroll through it; you can also ride on a dizzying machine or be entranced by falling words made of water. See for yourself in this video.
[PS – I convinced a stranger to ride the spiraling machine so I could film him. I don't know his name but I know he felt a bit ill afterwards and I thank him in the name of art and of the entire region of Tuscany for his sacrifice.]
I also had the chance to talk with the young German artist
Fiete Stolte
, who has decided to live in a parallel universe composed of eight 21-hour days, during which natural and artificial light phase in and out of alignment. This decision is based on the idea that the conventional week is not long enough. I have to contest this – I always feel that there are not enough hours in the day to get things done, so if 24 aren't enough, imagine having 21! I filmed Stolte explaining his work:
ASAP
at Strozzina is on through July 18th 2010
and I suggest that you run over there right away. Remember, Thursday nights the museum is open late – AND you can get in FREE! There is also a free Thursday night lecture series (in Italian) on the subject of acceleration. I have written a longer
review of "As soon as possible" at Strozzina
on my other blog, arttrav. See more photos:
You might also be interested in