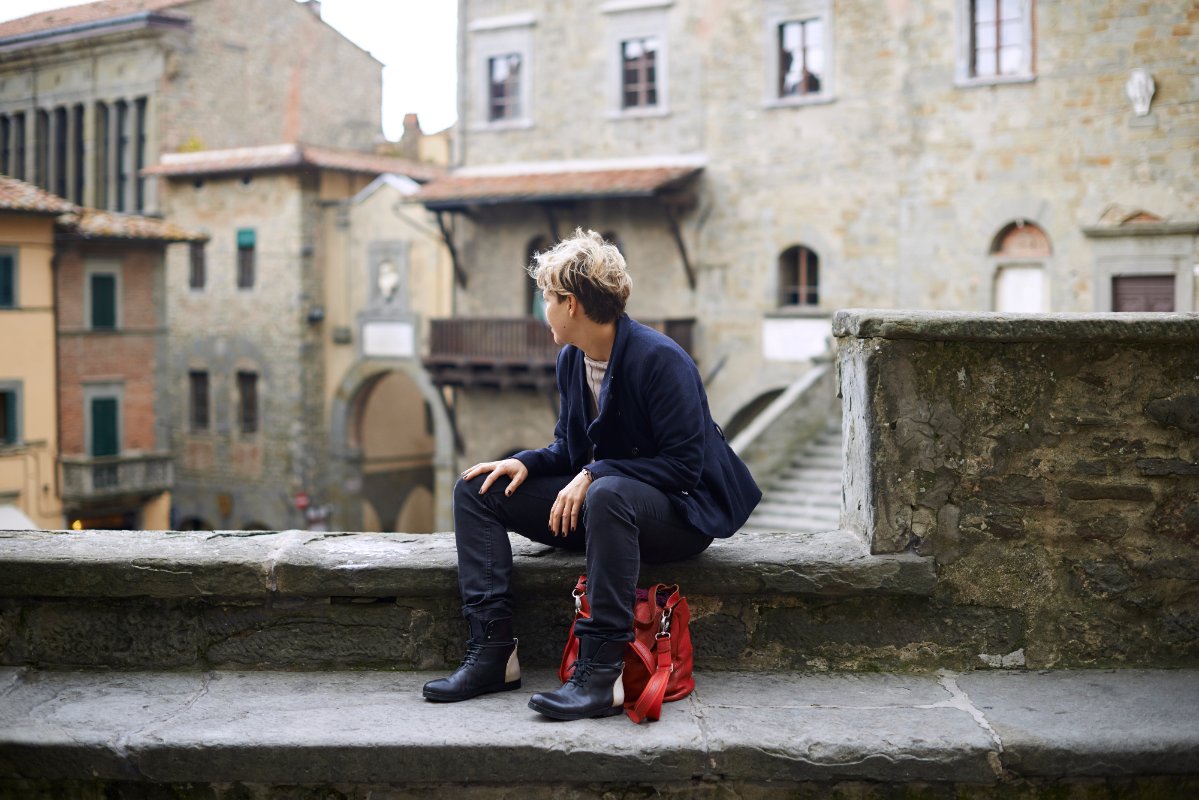 Slow Art Friday: Drawing Lorenzetti's Christ on the Cross in Cortona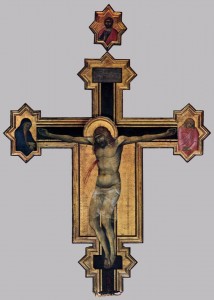 Art historians are trained to do slow art
, and we train our students to do it too. Some students are lucky enough to study abroad in Italy – an experience I recommend to anyone, no matter what age – in which case we usually send them out with an assignment to look for half an hour at a previously determined work of art. Artists are some of the best students of art – if they put their minds to it – because they instinctively observe things more closely than do the rest of us. Before you draw anything you must look at it analytically.
This is why I often suggest to people that they try to draw what they see
. If you're as bad at drawing as I am, this can be frustrating but it also gets you thinking about the details of a work of art!
Here is an example of how sketching in the museum space can be used in aid of looking
– just another technique that can be applied to slow art.
Over the years I have kept the best examples of student assignments. I was very happy to receive this
sketch and reflection on Pietro Lorenzetti's early 14th-century Christ on the Cross in the Museo Diocesano of Cortona
. The student, Matt Jones*, took the time to read and draw the main composition as well as to analyse the body language and emotions of the figures depicted. He writes:
Pietro Lorenzetti's piece is a compelling, humanizing portrayal of the crucified Christ… Christ's body is rendered as tenuous, taxed, and finally exhausted. The arms are stretched wide and he neither raises them in victory nor pushes up above them, but hangs limp from the nails in his hands. The figure is rendered with great care using cross-hatching technique, building up a fairly modeled, tangible form. Particularly in the torso, great care has been taken to render a gaunt, decimated form… The agony sometimes shown on Christ's face is captured in the expressions of Mary and John [who are depicted in areas at either end of] the arms of the cross. These are not idealized, shorthand notations of sorrow, but real depictions of grief and loss. Hands knead, lips curl, brows furrow, eyes squint back tears over a lost, son, brother, and Lord.
By taking the challenge to draw the face of John
, Matt noticed all the little elements that make up the figure's expression. Whether or
not the sketch you produce looks like what you're trying to draw, this is a useful approach to slow art that is sure to reveal aspects of the piece that you hadn't noticed before.
*with thanks to Matt Jones and apologies because I cannot find him on facebook (common name!).
You might also be interested in