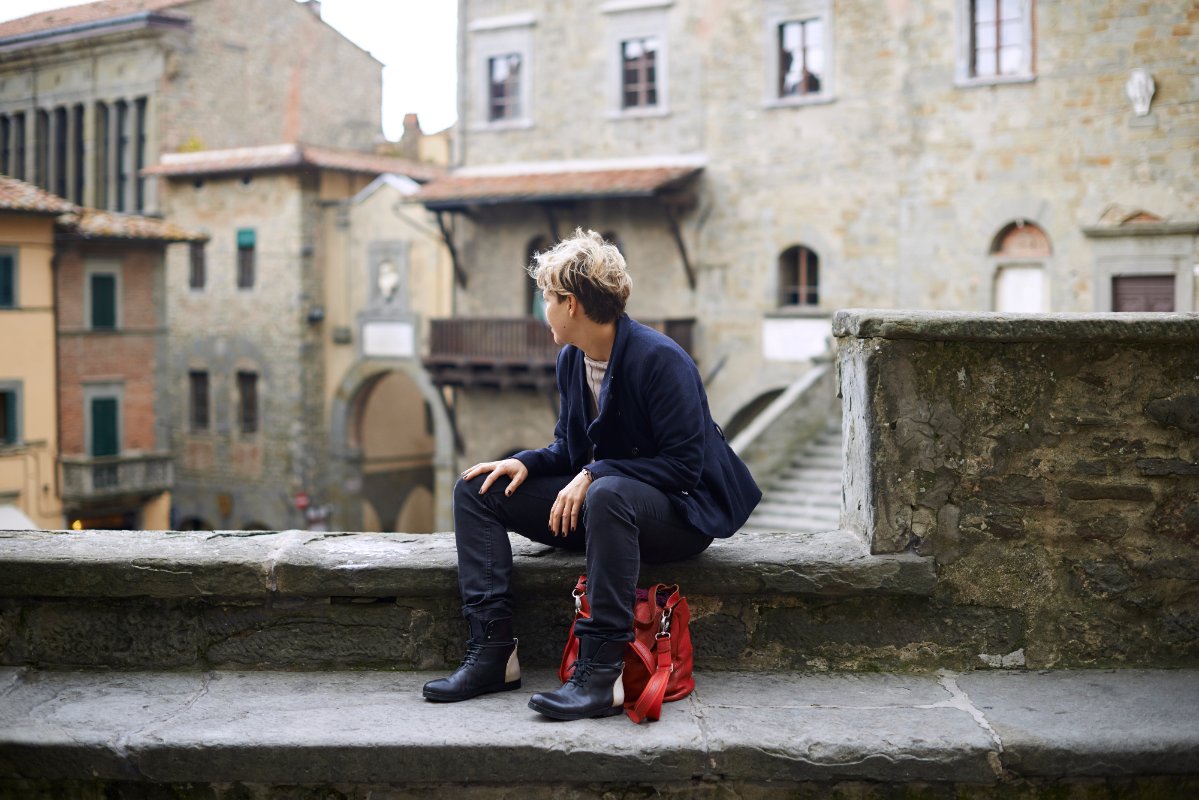 Six contemporary artists, one exhibition in Florence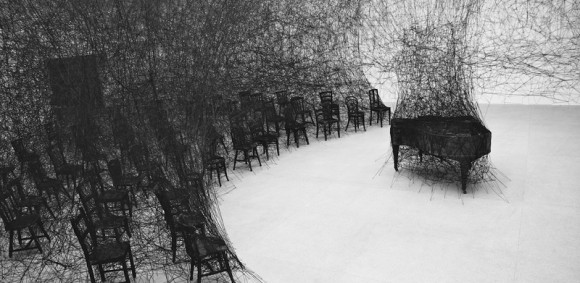 Body, memory and identity. Until January 2013, the
Strozzina – Centre for Contemporary Culture at Palazzo Strozzi
, in Florence, hosts paintings, pictures, installations and videos that explore the existential state of contemporary society's collective mindset, focusing on the questions man asks himself in relationship to his own interior being, his body and the outside world: 
"FRANCIS BACON and the Existential Condition in Contemporary Art".
Six artists. Six reasons to visit this exhibition. And the first one is Francis Bacon.
1 – FRANCIS BACON
"I do not distort for the pleasure of distorting; my figures are not subjected to torture, I try to convey the reality of an image in its most agonizing moment."
Francis Bacon and his work are the focus of the exhibition: paintings, pictures, but also hard copy material from his archive. On show, for the first time, is Bacon's last art work, a painting that was found unfinished in his studio at the time of his death, in Madrid (1992), along with pictures of his art studio that were taken at the time. A studio that was Bacon's private den, a place in which he thought, worked, reflected and was alone with himself; somehow the studio was a work of art in its own, full as it was with piles of photographs of friends and models, torn pages of magazines and books, notes, portraits, film stills, sketches….
2 – ADRIAN GHENIE
(Romania, 1977) Big and colorful paintings in a perfectly white room. This artist merges personal images and scenes that are emblematic of recent history, taken from catalogues, history books, film stills and pictures taken from internet, which are used to almost "assault" the human figure.
3 – NATHALIE DJURBERG (Sweden, 1978) The "grunts" coming from one of the rooms preannounce the video by Nathalie Djurberg. Clay and plasticine are used to create symbolic and disturbing environments and figures for her installations and stop-motion animations, like the (awfully disturbing) mother and daughter of the "Once Removed on My Mothers's Side" video.
4 – ANNEGRET SOITAU
(Germany, 1946) Body and identity are this artist's theme. Performaces, video art and photography are her languages. Here you can see the series called "photo sewings", in which the artist's face is criss-crossed by thin black thread.
5 – CHIHARU SHIOTA
(Japan, 1972) Her site-specific art work, specifically created for this exhibition, transforms a room into a fairy, but a somewhat scary one: an inextricable network of black wool that cretaes a path and encloses several old doors.
6 – ARCANGELO SASSOLINO
(Italy, 1967) No, there is nothing under construction in the nearby building! The noise comes from the installation itself! More precisely, it is part of Sassolino's mechanical system to explore the effects caused by extreme forces. INFO
"Francis Bacon and the Existential Condition in Contemporary Art"
Until January 27, 2013 Strozzina, Palazzo Strozzi - Florence Opening times: Tuesday-Sunday 10am-8pm, closed Monday Tickets 5 € NOTE: free entrance on Thursdays from 6-11pm
web
You might also be interested in