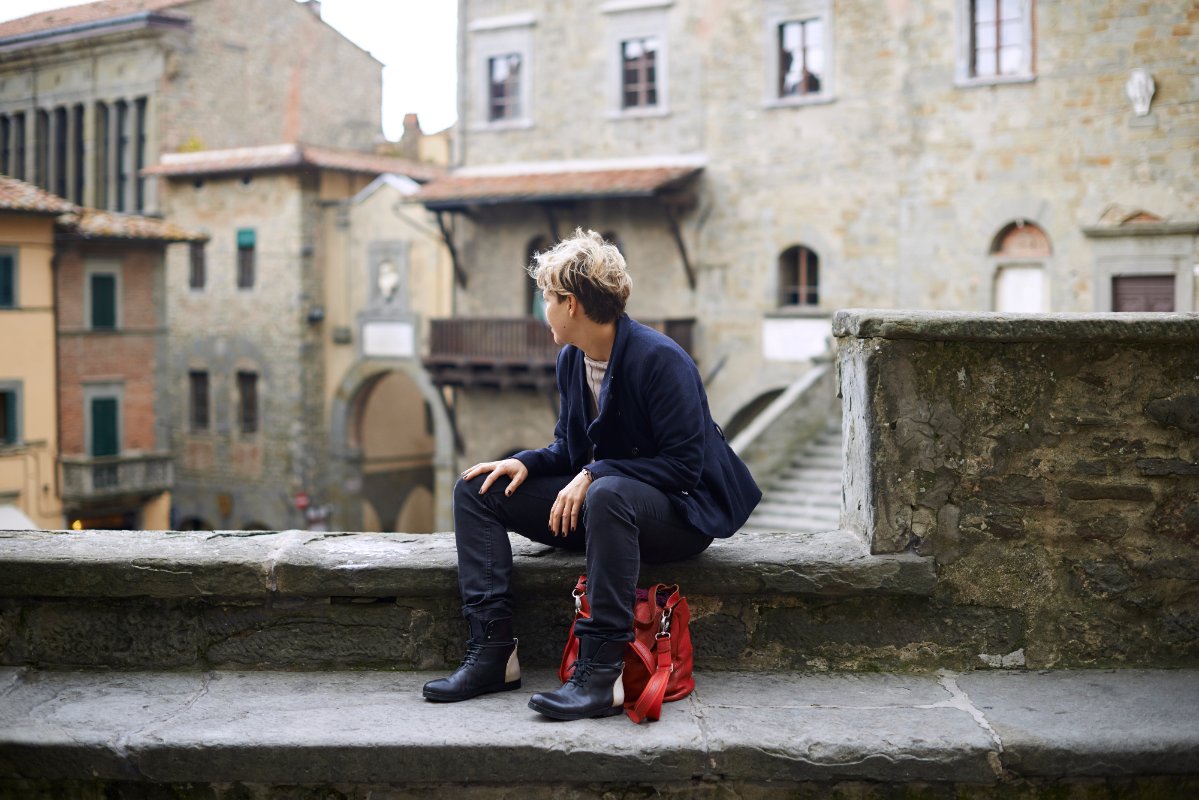 #SienaFrancigenaKids: like small pilgrims in Siena
Every Saturday afternoon, from December 12, 2015, to January 30, 2016, kids and adults can relive the stories of ancient pilgrims and travellers in Siena thanks to
#SienaFrancigenaKids
. The journey of the little wanderers will start with a visit to the
Santa Maria della Scala Complex
, one of the oldest hospitals in Europe, with a "nanny," continue with a tasty snack and then a walk along the Via Francigena towards Porta Romana.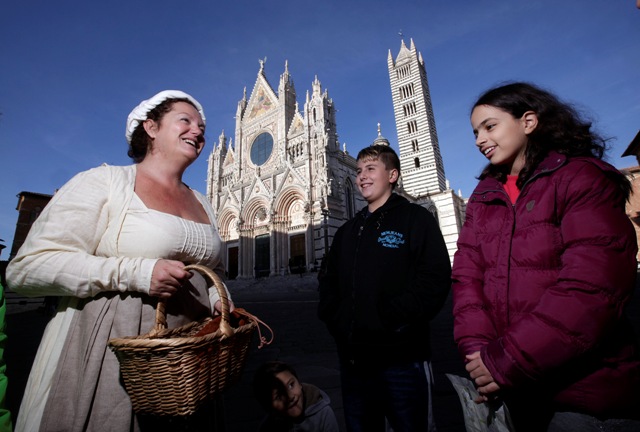 Program
3 pm: guided tour in the Pellegrinaio (or Pilgrim's Hall), with a famous fifteenth-century fresco cycle illustrating the story and life of the hospital, and visit to Santa Maria della Scala with entertainment for children;
Snack time for kids and coffee break for adults at Santa Maria della Scala cafe;
Guided tour to the southern section of the Via Francigena with a special entertainment for kids (in case of bad weather, this will be held inside Santa Maria della Scala).
The participation includes the admission to the Pellegrinaio of Santa Maria della Scala, a snack for the children, the official schoolbag of #SienaFrancigenaKids and, for the adults, a coffee break and the guided tours to the Via Francigena and the Santa Maria della Scala complex.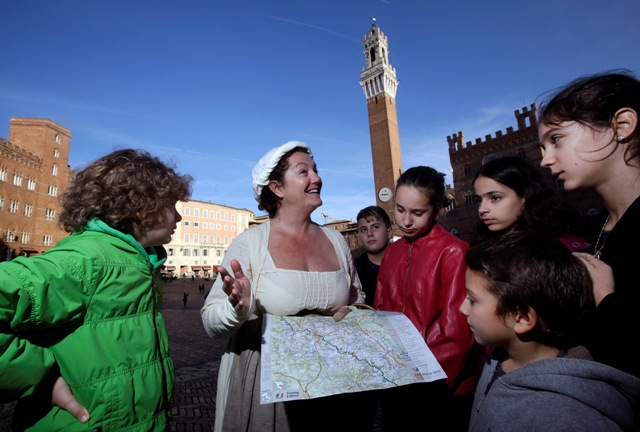 Participation fee
€ 7.50 for children up to 14 years € 10 for adults
Information and Reservations
(Reservations need to be made no later than 1.30 pm on the day of the visit) C-Way (tour operator at Santa Maria della Scala) tel. +39 347 6137678 - +39 348 0216972 - sienasms@c-way.it Meeting and tickets point at C-Way, Palazzo Squarcialupi within 2.45 pm every Saturday (maximum participants: 50)
Official website
(ITA only)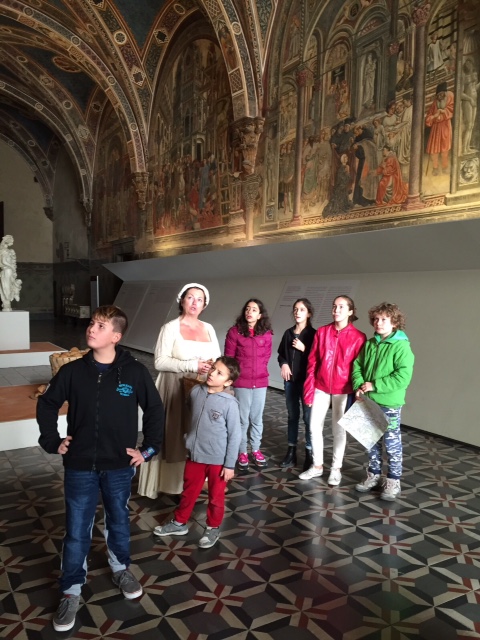 You might also be interested in