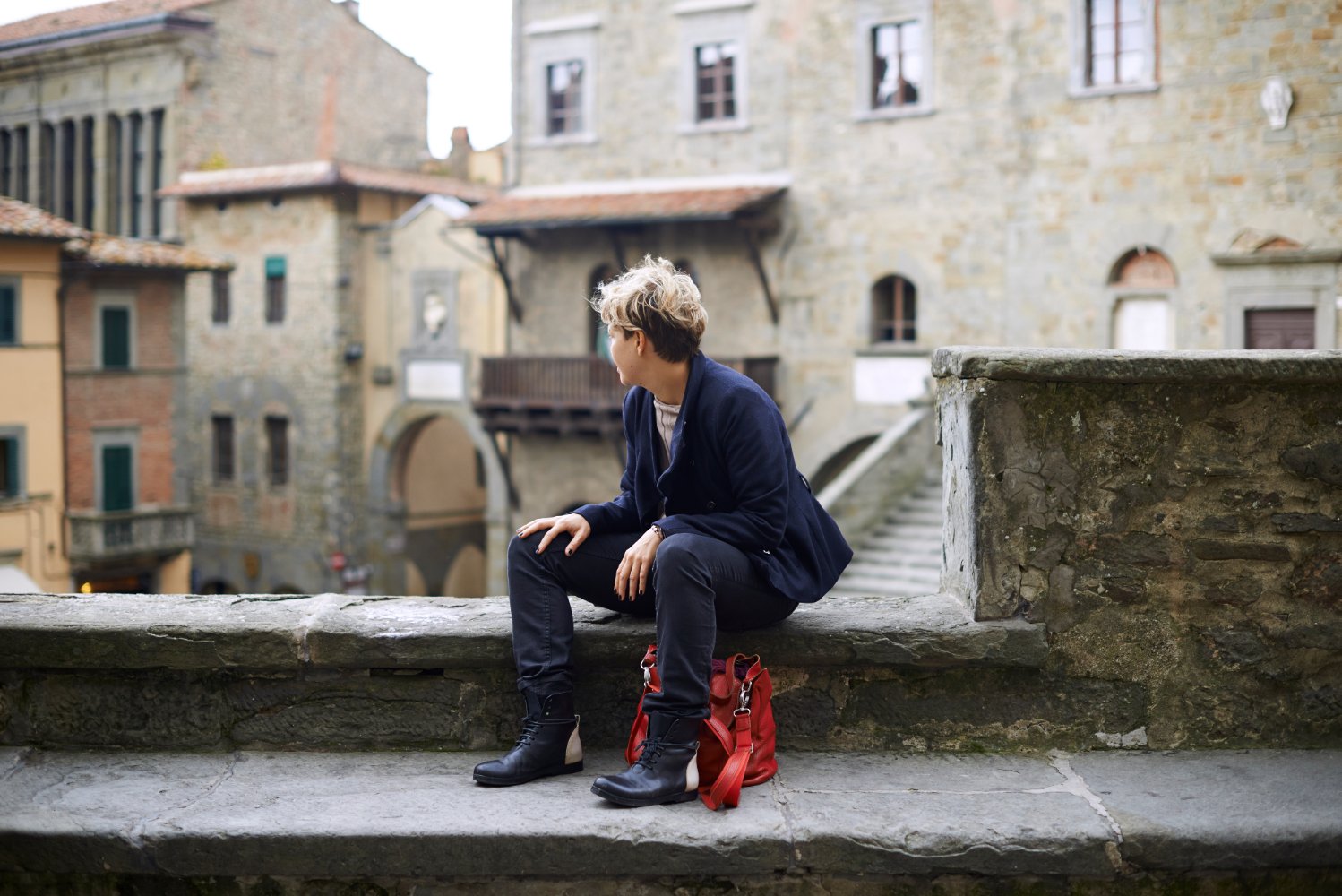 #SienaFrancigena: urban trekking along the Via Francigena in Siena
Every Sunday, until November 1, there are guided tours in Siena to discover the city in the footsteps of the ancient pilgrims: it is called
#SienaFrancigena
 and aims to let you know some of the most fascinating and less known parts of the cradle of the Palio.
The stages of the road
Siena has always been a fundamental stage of the Via Francigena. In the Middle Ages, the city was one of the richest and most populous in Europe and offered hospitality and care to travelers that stopped there. The
urban trekking
begins from
Porta Camollia
, where the Via Francigena enters the city and from where you can already see the Torre del Mangia. The route continues towards
San Piero alla Magione
and then along
Via Banchi di Sopra
to Piazza Duomo. Along the road to the
Piazza del Duomo
you will find hidden treasures, such as the Fontanello in the Contrada dell'Istrice (Porcupine district) or the Church of Santa Maria in Portico in Fontegiusta, which retains a whalebone donated by Christopher Columbus.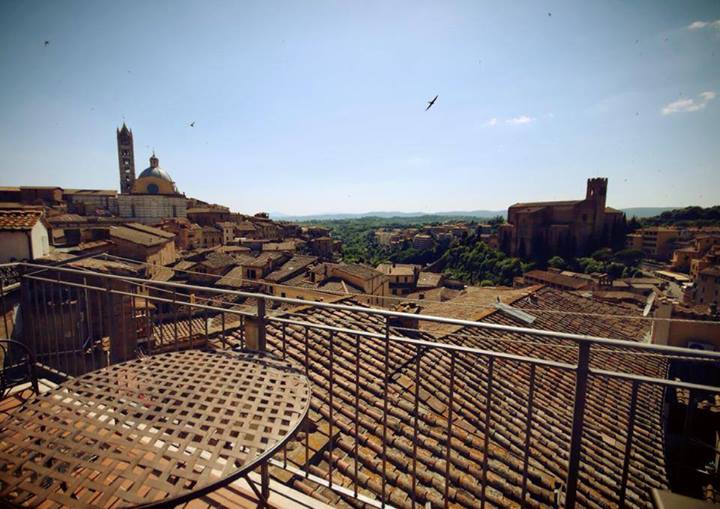 The route continues in 
Santa Maria della Scala complex
,  the oldest hospital in Europe which provided assistance and services to the pilgrims in the Middle Ages. Today it is a real treasure trove which preserves 900 years of history and works of art. One of this is in the Sala del Pellegrinaio, with one of the most majestic
Sienese frescoes
of the fifteenth century illustrating how the hospital worked. Inside Santa Maria della Scala you can also see the original statues sculpted by Jacopo della Quercia for Fonte Gaia in Piazza del Campo, who were replaced with copies at the beginning of the twentieth century because they were wearing out.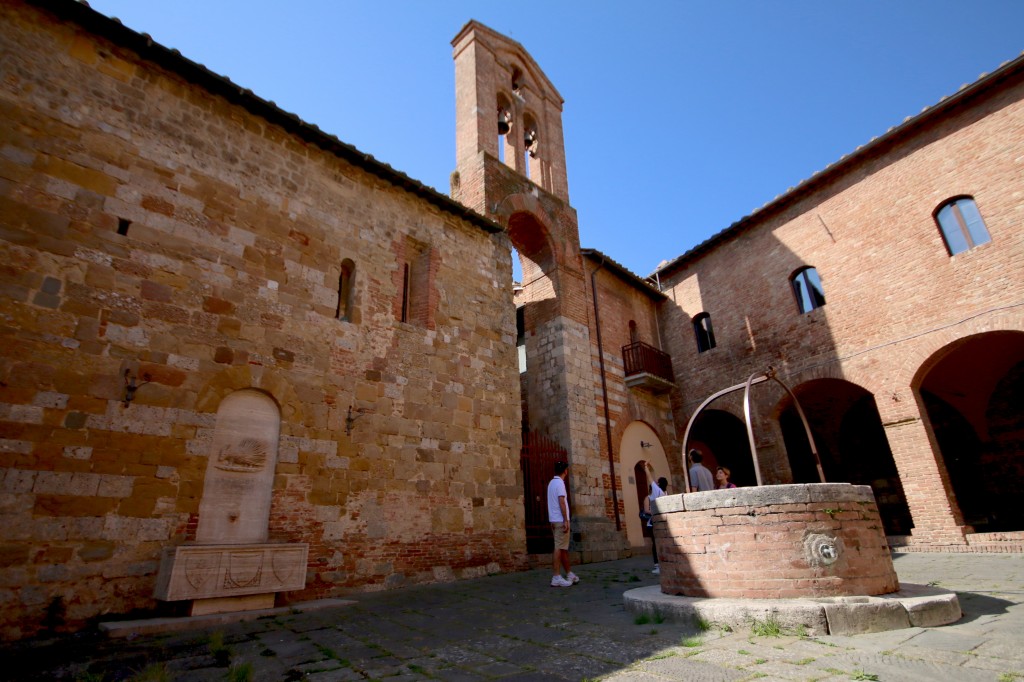 The tour continues to Porta Romana and finishes below the Torre del Mangia in the Orto de Pecci, where participants receive the "Bisaccia del Pellegrino," ("Pilgrim's Pouch"), a snack with local products such as cheese, meats and fruits.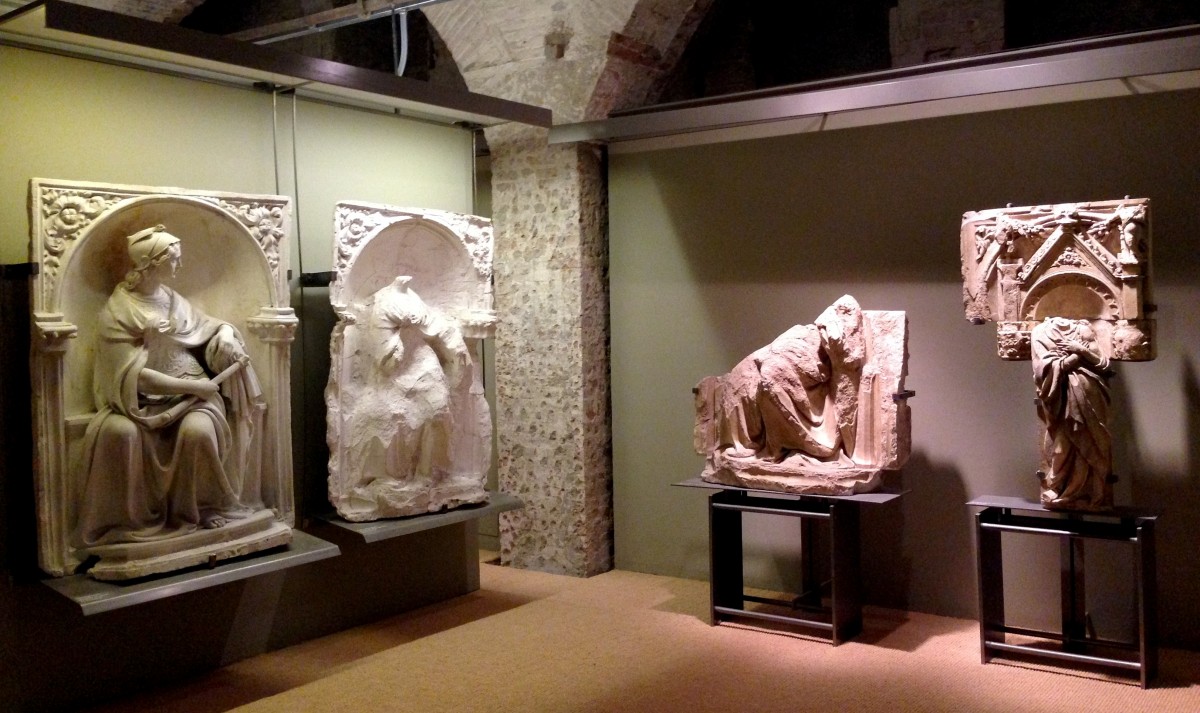 Once you have finished your visit, you can pick up and stamp the
"Pilgrim's Credential,"
a true passport for those traveling along the Via Francigena, and complete the journey to Porta Romana and from there to Orto de Pecci.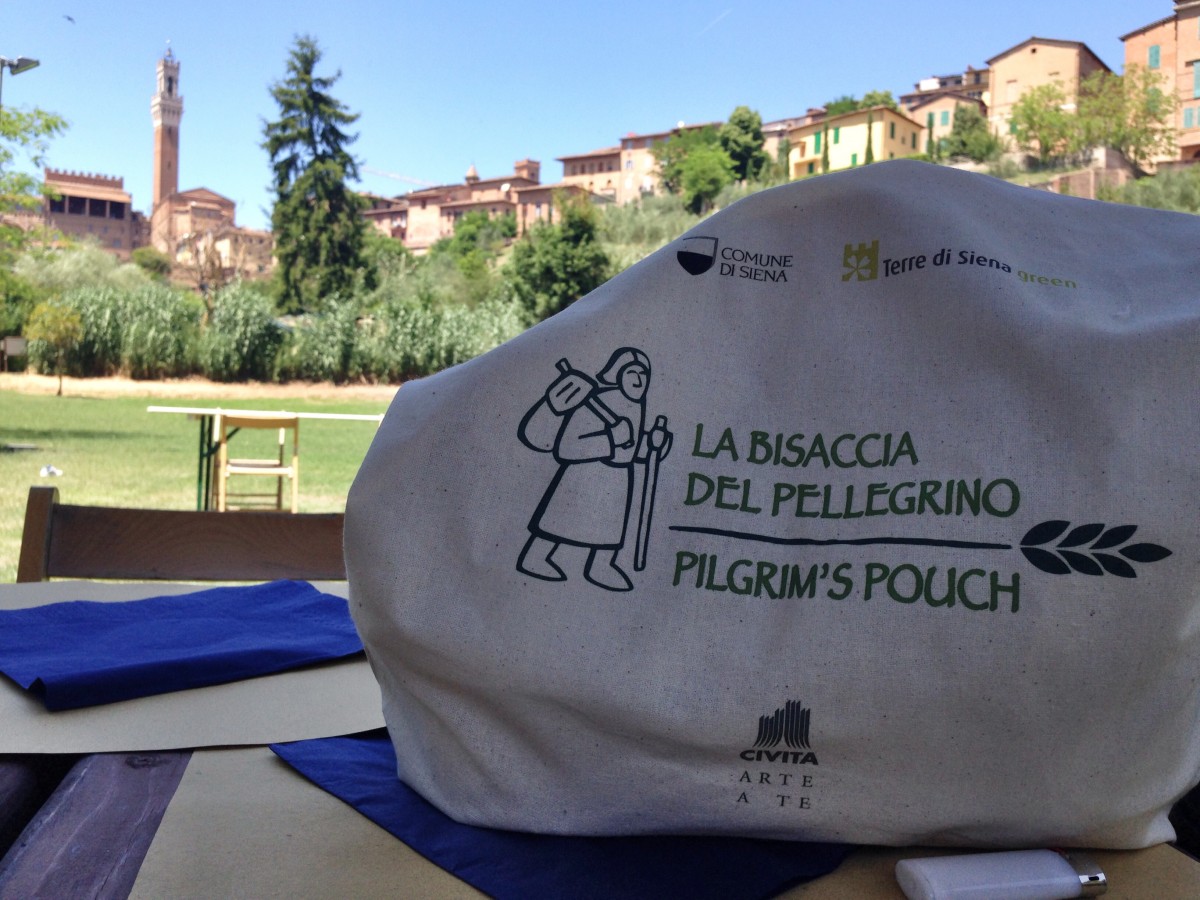 About #SienaFrancigena
#SienaFrancigena
is a project of the City of Siena that will take place
every Sunday from June 7 to November 1
, starting at 9 am from Porta Camollia. The tour will last for roughly 3 hours and covers 4 kilometers inside the city walls. The cost of the ticket, including the guide, entrance to Santa Maria della Scala and the '' Pilgrim's Bisaccia' is
20 euro
(10 euro for children under 11 years). Reservations can be made through the Tourist Association by
calling
0577-292128 or by
e-mail
to
turismo@comune.siena.it
You might also be interested in