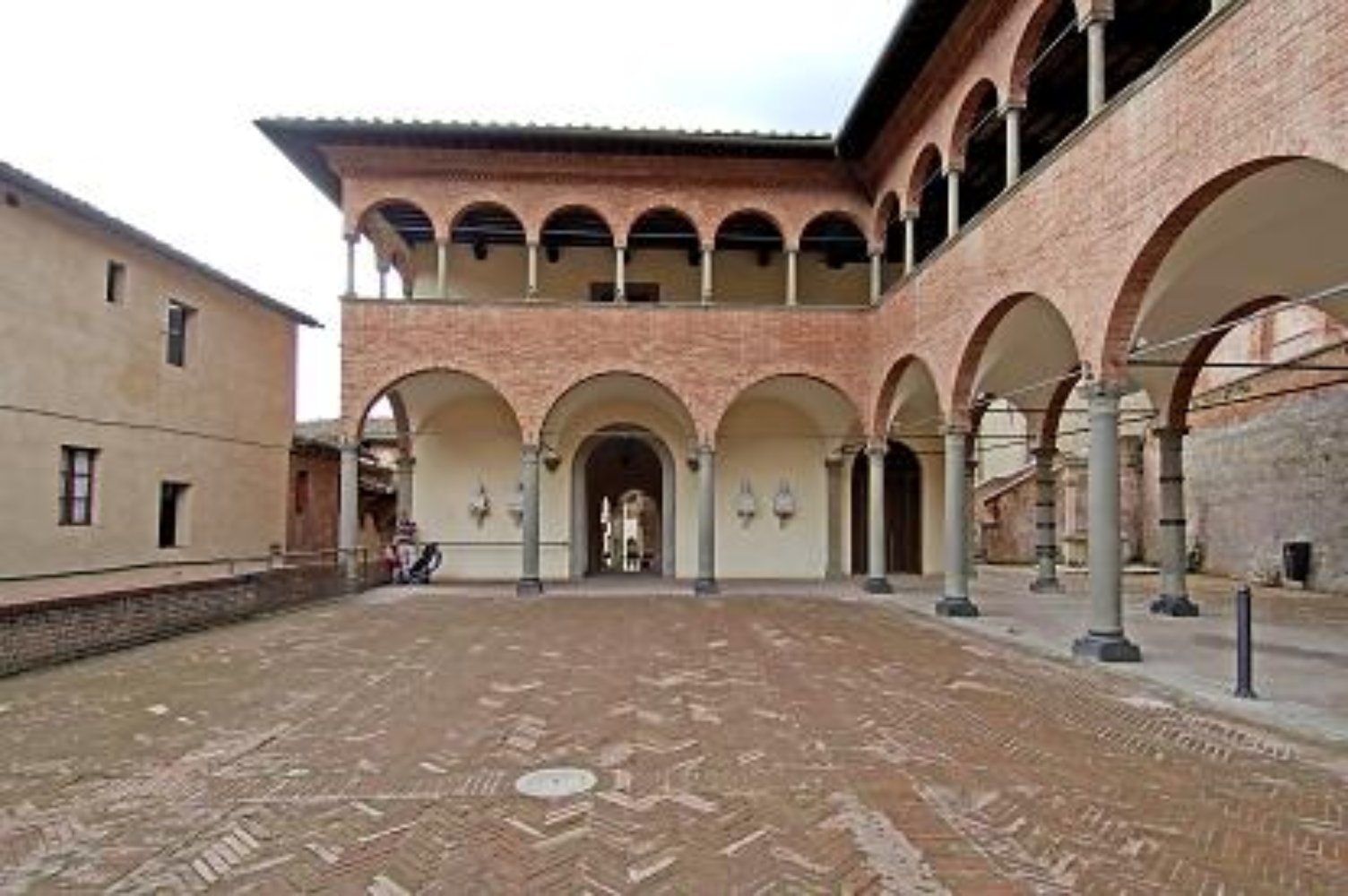 Siena, the streets of Saint Catherine
A journey through the symbolic places of the patron saint of Italy and Europe
In Siena, a new walking tour allows visitors to discover the symbolic places in the life of Saint Catherine. Open to both individuals and groups, posters will identify the individual sites and signage will allow you to follow the route to learn more about Saint Catherine and her life. The multimedia touch screens that have been set up at each location along the walking itinerary will provide information from the site, www.viaesiena.it, which can be accessed through the QR-code you input when instructed by the signs.Immerse yourself in 14th-century Siena and experience the extraordinary figure of Saint Catherine by discovering the places marked throughout the tour:

1- San Domenico Basilica: This is an imposing gothic basilica, which is closely linked to Catherine. The interior is the most imporant part of this extraordinary, mystical experience. In the chapel dedicated to the saint, the most important of the relics of St. Catherine can be seen, among them her holy head.

2- Saint Catherine Sanctuary: The complex will allow you to experience St. Catherine on a more intimate level. Her birthplace, enriched over the centuries with art is transformed, has been transformed today into a veritable shrine: a tour will help you understand the saint's origins.

3- Fontebranda: Located in the area where Catherine was born, it is the oldest site in the city and a place of enormous importance for the Sienese at the time: in addition to providing water to its citizens, the Fontebranda guaranteed other many activities for the townspeople.

4- Salita del Costone: The place that was the scene of the first vision of Catherine, which occurred when she was 7 years old: an episode that will deeply mark her future life. The memory of that vision has been passed down by the picture placed on the road.

5- San Giovanni Baptistry and Staircase: A religious building of great interest, the baptistry is attached to the Cathedral. Catherine was baptized here, as were all of the people of Siena for centuries. Along the stairs, a small cross on one of the steps marks the spot where the saint fell as a result of temptation to the devil.

6- Oratorio di Santa Caterina della Notte: A charming place where Catherine prayed and repented. On the left side of the oratory is a narrow cell where she rested after having watched over the patients of the hospital.

The importance and reputation of St. Catherine has transcended centuries, so much so that she was proclaimed the patron saint of Italy, a Doctor of the Church and the patron saint of Europe.

You might also be interested in
Terre di Siena
The Siena area (known as the "Terre di Siena" in Italian) is the scenic countryside surrounding Siena, which continues to entice travellers with its beauty just like the times of the Grand Tour. ...
Scopri Terre di Sienakeyboard_backspace