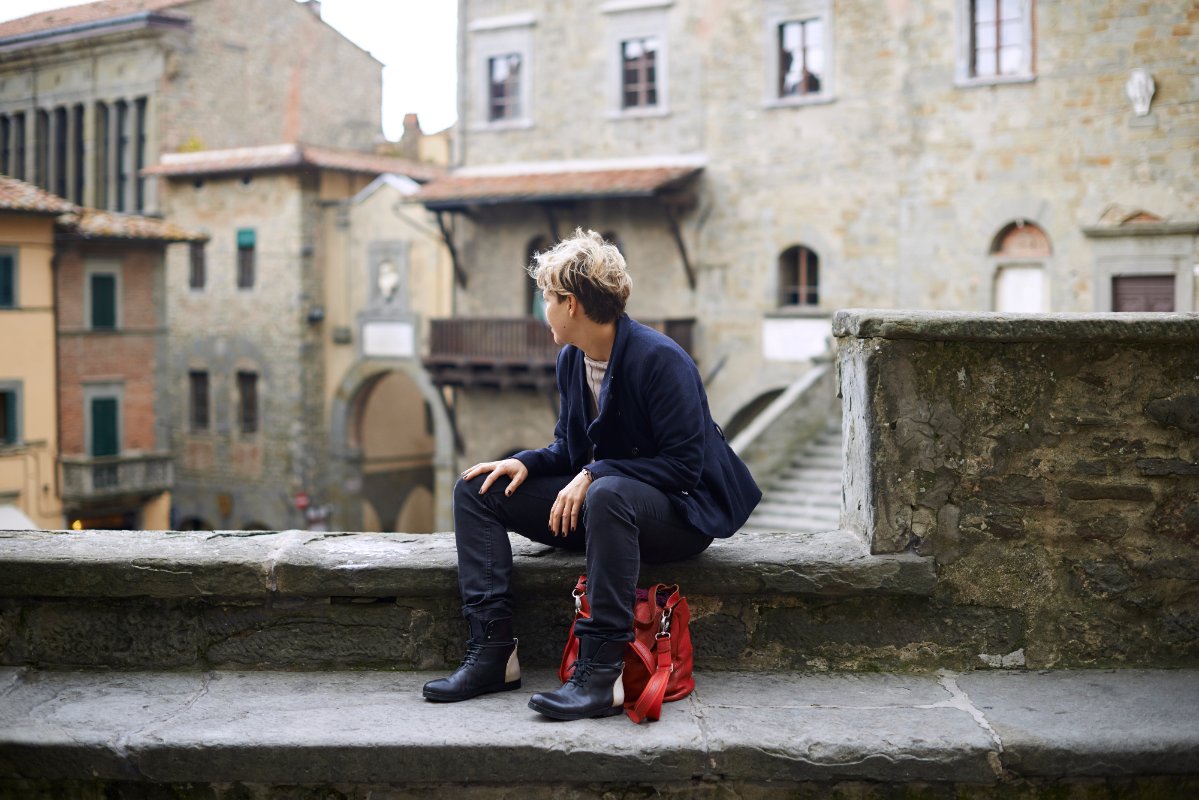 Siena countryside itinerary: Val d'Elsa area
The
countryside around Siena
is rich in art, history, and natural beauty. One could easily spend a week or more in this area, visiting the many small towns and eating the excellent local products. While the
Chianti
area of the province of Siena is perhaps the best known, neighbouring
Val d'Elsa
gets little attention. Here are some of the highlights of this part of the
Sienese countryside
that I suggest for a
one-week itinerary
in this area.
Monteriggioni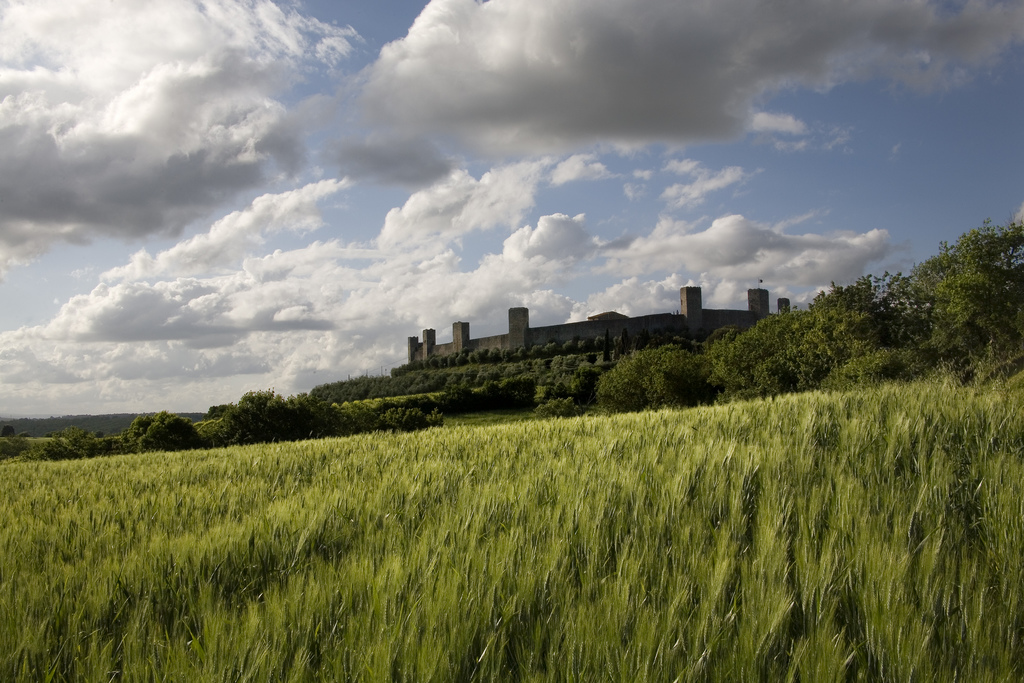 The photo above pretty much suffices to show you just how unique  Monteriggioni is. As you enter one door of this tiny walled town, you can see straight through it to the other side. It's possible to walk along the walls (which are 2 meters wide) and get a great view of the Sienese countryside, and the whole way around will take no more than half an hour. A simple medieval church (much restored) is at the center of town in the piazza with a picturesque well out front. While it doesn't seem important now, this fortified castle town is a stop on the Via Francigena that runs through this area.
In July, Monteriggioni celebrates with a
medieval festival
- the 2011 dates are July 8-10, 15-17.
San Gimignano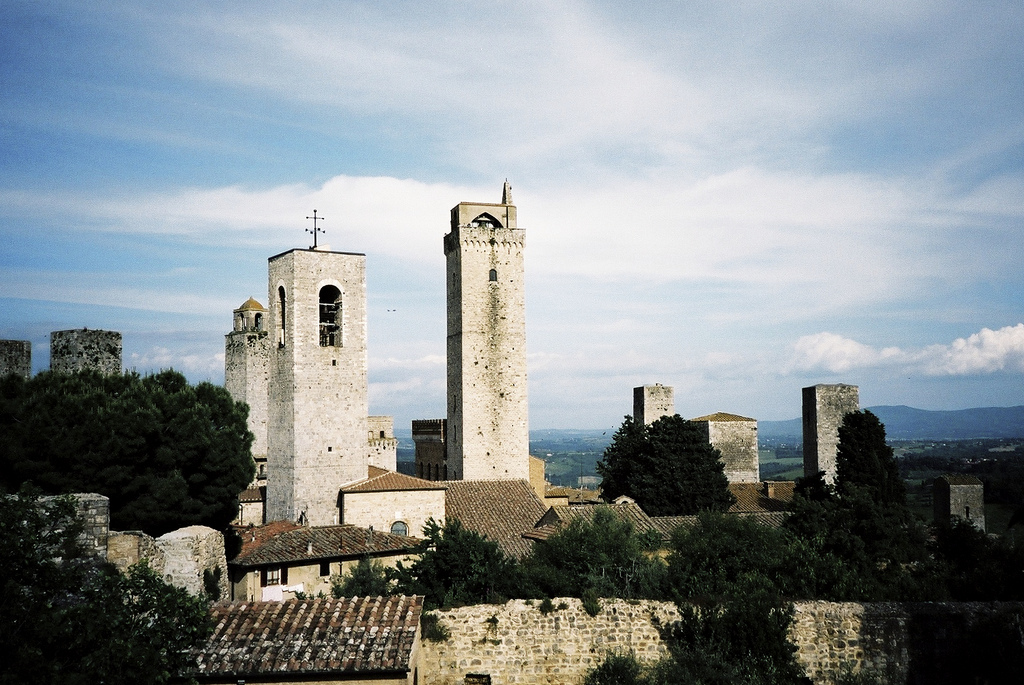 The "Manhattan of Tuscany", as it's oddly refered to, is also in the Val d'Elsa area and is on most tourists' itineraries when they're visiting Tuscany, even for a short period of time. San Gimignano really does have a lot to offer, not only in its striking architecture, but also in the art that's hidden inside churches. It also has a good contemporary art gallery and installations of contemporary sculpture by important international artists placed around town. Find out more on the
San Gimignano Arts Itinerary
.
Colle val d'Elsa
You drive through the lower part of this town if you're going to
Volterra
or
San Gimignano
, and until recently I'd never thought to stop. The upper, historical center doesn't seem like much of a hill town since it's at a relatively low elevation (140 meters). It is, however, a walled town with some very interesting Renaissance gates (the "Porta Nova"). The architect Arnolfo di Cambio was born here in 1240 though he went on to produce his most important works in Florence; rather, the city has a 16th and 17th century imprint, including the fascinating Palazzo Campana, a building that also serves as a gate (pictured above), and the Neoclassical Duomo (begun 1603). Now,
Colle is famous for its crystal production
which you can see in many stores and that is celebrated in an annual fair called "Cristallo tra le mura" with demonstrations and displays every September.
Certaldo
Certaldo,
Boccaccio's native town
, would be pretty upset to be included in a "Siena itinerary" since it's actually part of the province of Florence. It's on the border between the territories of Florence and Siena and it's spitting distance from San Gimignano, so I couldn't help but recommend it to you if you're going to be in the area.
Certaldo
is mentioned in Bocaccio's
Decameron
as a small and prosperous town with some really great onions, which pretty much describes it still today. This, like Monteriggioni, is a great place to step back in history. It hasn't sold out to tourists at all. Being quite small, you won't need more than half a day to explore it. Read about
what to see in Certaldo
here.
You might also be interested in