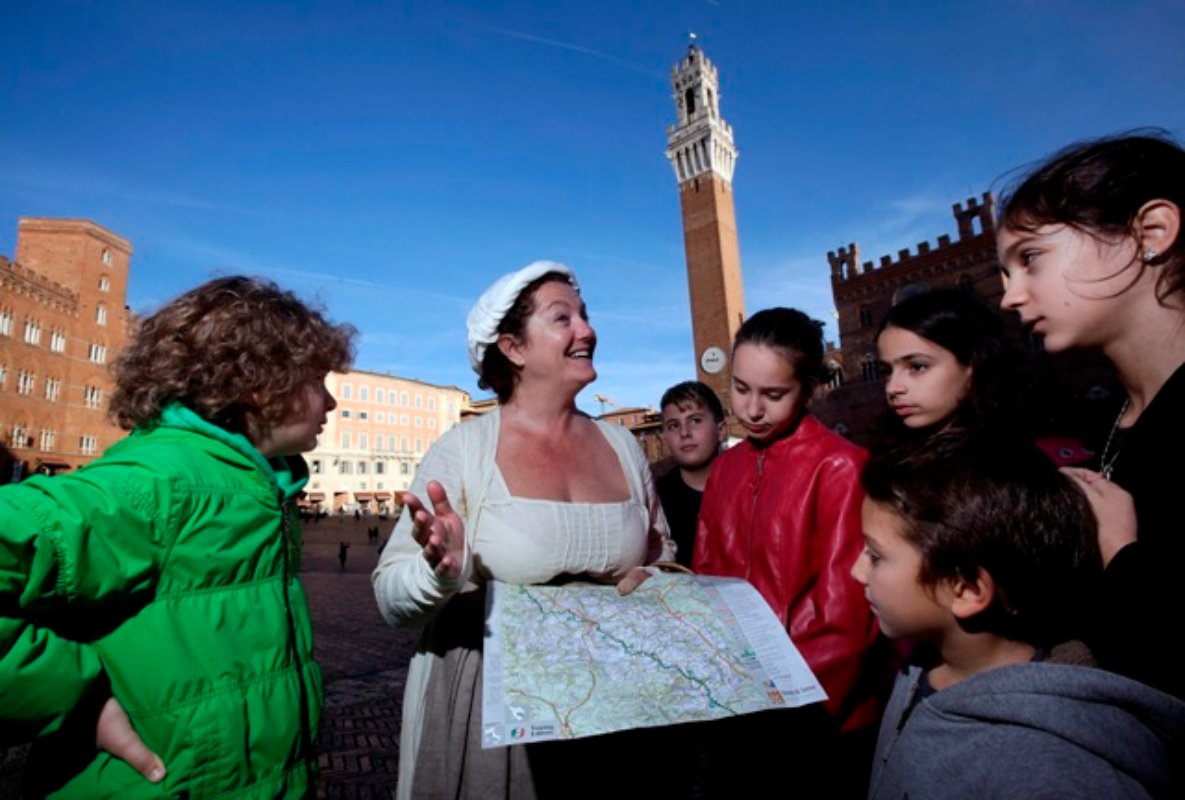 Siena area, a trip through nature for kids
Fun activities for little minds
A trip to the Siena area with children is the perfect time to slow down and appreciate the many surprises it has to offer. Here are some ideas for a great trip with your kids—all guaranteed to be safe, fun and an exciting way to learn more about this fascinating area.
Museo del paessaggio in Castelnuovo Berardenga
Great starting place for a first look at your surroundings. The museum encourages visitors to reflect on the surrounding environment to think about how the world is changing and how we can learn to better connect with the environment in general.
Via del Chianti, 61 – 53019
Castelnuovo Berardenga
tel and fax 5505650565
Museo di Storia Naturale dell'Accademia dei Fisiocritici Onlus in Siena
This collection of stones, animals and more are a great way to learn more about Siena's natural history. There is even a whale skeleton at the entrance which is sure to be an exciting surprise greeting for your kids. Children of all ages will find something at this museum, including a wide array of clay pots and vases made from the local Sienese clay or from nearby glass in Colle Val d'Elsa.
The Valenti Serini collection is entirely dedicated to mushrooms—the 3D models are a great way for kids to become familiar with the numerous varieties of (sometimes dangerous) mushrooms found in the surrounding countryside.
Guided visits to the zoological, paleontological and mineralogical collections are available. Get a group together and reserve a live demonstration of how the sun dial works and carry out experiments with vacuums and more. For reservations, call the number below or reserve online.
Kids and an adult get in free Monday through Friday from 9am to 1pm and 3pm to 6pm. The museum is closed Thursday afternoons, Saturdays and holidays.
Contact

Piazzetta Silvio Gigli 2 -53100 Siena
Tel: 0577 47002
Email:
fisiocritici@unisi.it
www.accademiafisiocritici.it
The Botanical Gardens in Siena

The Gardens are located in a beautiful area surrounded by the city walls of Siena. There are numerous plant species on display—native Tuscan, fruit trees, exotic plants and trees and more. It is a great place to take a break during a trip to Siena. Rest on the benches shaded by a majestic, leafy tree; relax while the kids discover colors and shapes of the plants and run through the garden's many corridors.
The Botanical Gardens offer guided visits for groups and schools from Monday to Friday (9.30am to 12.30pm and 2.30pm to 5pm). Reservations are required for the tours, which last one and a half hours. Groups must be accompanied by a director and have a max of 20 people per guide. Be sure to ask about the numerous thematic visits offered by the competent guides.

Contact

Via Pier Andrea Mattioli, 4
0577/235407-09 il fax è 0577232860
www.passus.it
Orto@unisi.it
In nature, on the train!

The Treno Natura (Nature Train) is the perfect occasion to travel the Sienese countryside observing the little details that would otherwise be lost. The train passes through some of the most unspoiled parts of the countryside, far from streets and highways to immerse the visitor in one of the world's most treasured landscapes.
Children will have a blast in the old-fashioned steam train wagons once used in area. Some of the highlights include the Crete, the Val d'Orcia, Monte Amiata and the Valle dell'Ombrone. Hop on the Nature Train for a truly unique experience for you and your kids!
Contact

Treno Natura, Ferrovia Val d'Orcia
Tel 0577207413
www.ferrovieturistiche.it
You might also be interested in