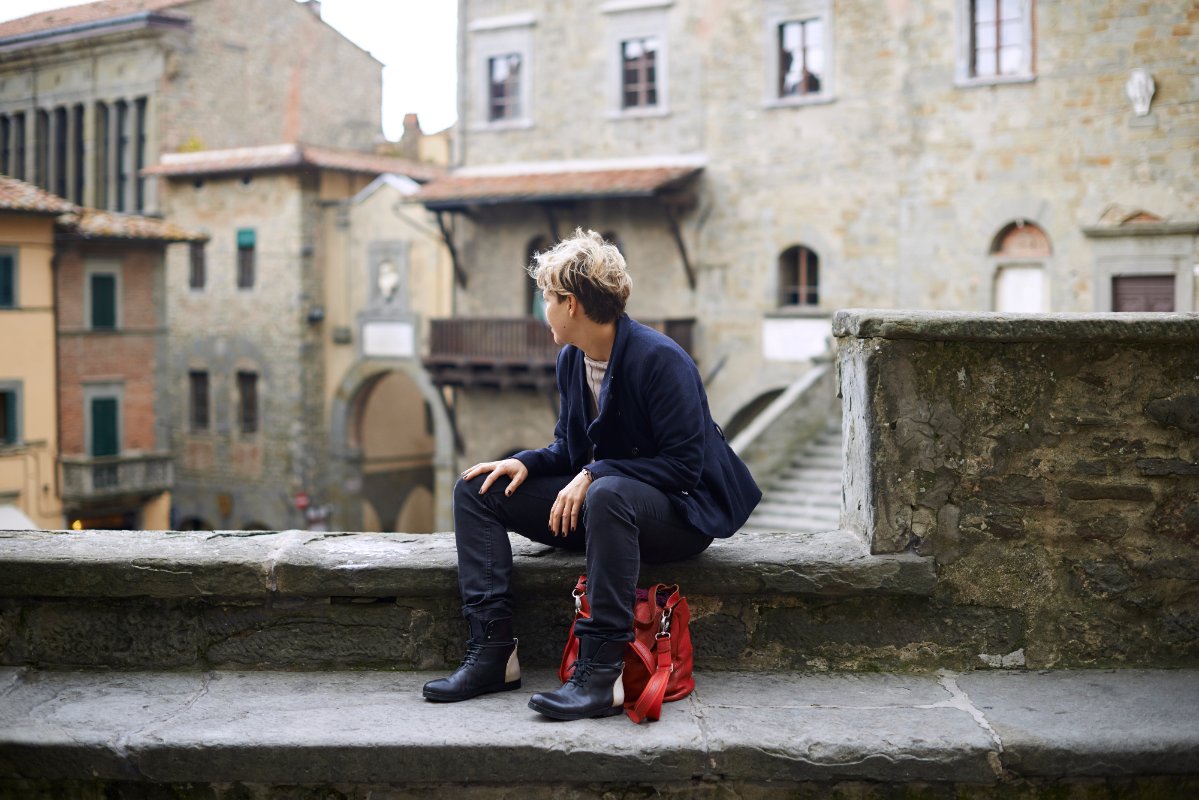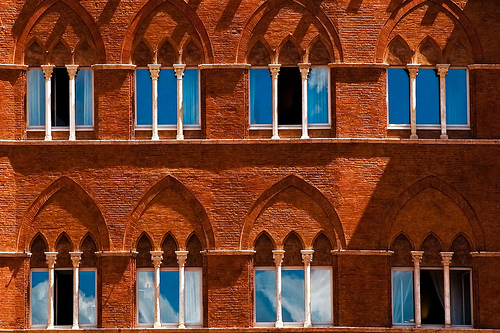 Siena was one of the most developed towns of Europe in Medieval times and the inheritance of this important past is a well-preserved historical center. The internationally famous main square of Siena, called
Piazza del Campo
, is impressive for the quantity and quality of details: the shape of the square, the buildings around it, the Gaia fountain.
Siena's must see places
Piazza del Campo and Palazzo Pubblico
Twice a year Italy's eyes are all turned toward 
Piazza del Campo
: it's time for 
Siena's Palio Horse Race
and Italians watch this medieval event with as much enthusiasm as it were a soccer game. This year the Palio is going to happen on July 1st/2nd and on August 15th/16th; you can click
here
to learn more about it. On the piazza is the city hall (palazzo pubblico) which is visitable as a museum and worth entering just to see the very famous fresco by Ambrogio Lorenzetti depicting the
Allegory and Effects of Good and Bad Government
. I'd suggest spending at least 40 minutes just reading the wonderful story in this room! There's also the Guidoriccio fresco of a man on horseback, usually attributed to Simone Martini but recently denounced as a much later fake!
Duomo or Cattedrale dell'Assunta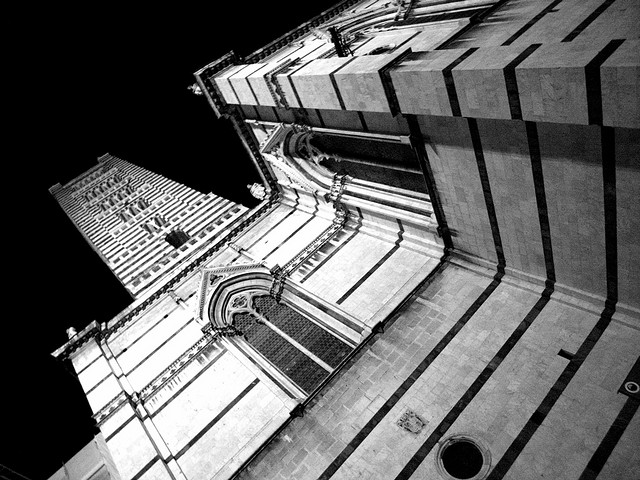 This is the main Cathedral of Siena and probably the most beautiful of all. In the middle of the 12th Century works begin to transform a small church of the 9th Century into a large Gothic Cathedral distinguished by a black and white striated marble casing on all sides, ornate sculpture, and a huge rose window by the great artist Duccio. Inside, the marble floors are historiated. Don't miss the Piccolomini Library with its frescoes by Pinturicchio. There is an entry fee for the Duomo complex but it's more than worth it. A cumulative ticket also gets you into the
Museo dell'Opera del Duomo di Siena
, recently renovated, which houses works removed from the facade and interior. Its greatest treasure is Duccio's
Maesta
, a multi-panel painting that sat on the cathedral's high altar - not to be missed!
Sanctuary of St Catherine of Siena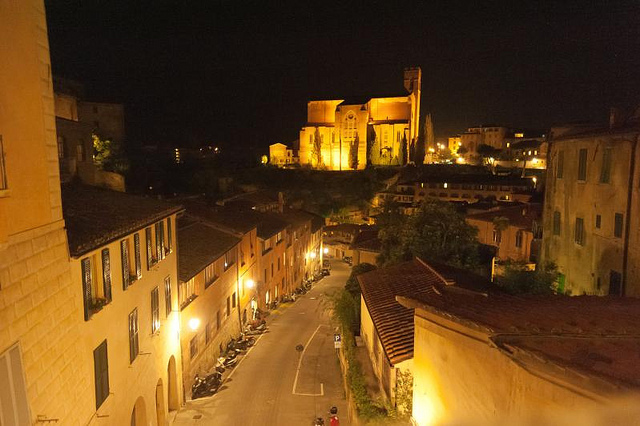 Caterina Benincasa (1347-80) was born in Siena but spent most of her adult life traveling or in Rome. She was canonized and thus became a saint in 1461 by Pope Pius II, and she is celebrated on April 29th. While her body is buried in Rome, her head and thumb were stolen by the Sienese and smuggled to that town.
Basilica of San Domenico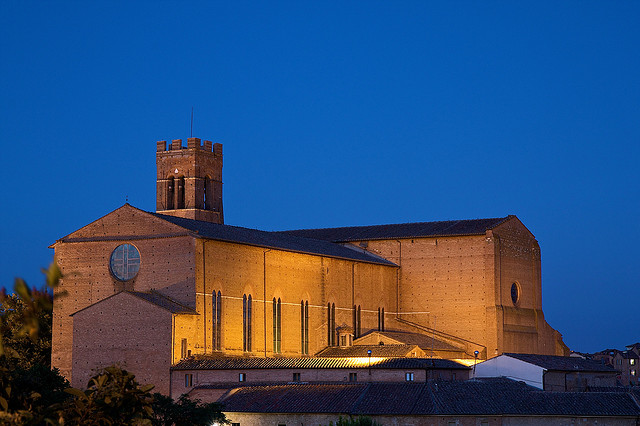 St. Catherine was a tertiary member of the Dominican order, which is why this church was chosen to house her relics. It was begun by the Dominicans in 1226 on the hill of Camporegio which they had received as a gift from the Malavolti family; the church's current appearance is mostly 14th-century. The most important thing here is of course the St. Catherine Chapel which is in the middle of the right nave wall. The chapel has frescoes by Il Sodoma, one of which depicts the fainting and ecstasy for which the anorexic saint was well known.
Shopping and food in Siena
Besides the selection above of religious places (remember that in medieval times religion was one of the most important aspects of life), Siena offers good restaurants, dozens of places for a delicious gelato (ice-cream), great shops and beautiful shoe stores! If you have a favorite place to share with us, leave a comment! :)
How to get there
Siena distances 75km (47 miles) from
Florence
,  162km (100 miles) from
Pisa
and 40km (25 miles) from
San Gimignano
.
by train: there is a train station in Siena about 3 km from the historical center. Close to the train station you will find a bus stop that takes you inside the walled town in about 15 minutes (ask for directions to Piazza Gramsci or Piazza del Sale). Remember to buy the bus ticket before you get on the bus and when you enter the bus insert your ticket into a machine to validate it. What about walking from the train station to the city center? It's not a good idea because you have to walk 30 minutes to the center and then... you have to walk a lot more to discover the city and if you are not used to walking you will get really exhausted! The trip Florence-Siena by train lasts about one hour and a half.
by bus: you can choose one of these 2 bus companies; the direct bus from florence takes one hour: SITA: Florence address: Viale dei Cadorna 105 – Tel. (+39)055.47821 e-mail clienti.toscana@sitabus.it -  timetable (pdf file) TRAIN SPA (Siena at the train station: Tel. (+39) 0577.204228, Poggibonsi at Piazza Mazzini Tel. (+39) 0577.937207  - timetable
by car: from Florence: take the "Autostrada Siena-Firenze" and follow the traffic signs to "Tangenziale Siena Ovest" (Arezzo/Grosseto direction). Then exit at Siena Sud and follow the traffic signs to "Porta Romana" or Piazza Gramsci where you can look for paid Parking.
Siena Tourist Information
The official Tourist Information Center of Siena phone number is (+39) 0577.280551 and their website is
www.terresiena.it
Audio Tour
Click
here
to listen to the Audio Tour
Map of Siena
[geo_mashup_map]
Read also:
You might also be interested in