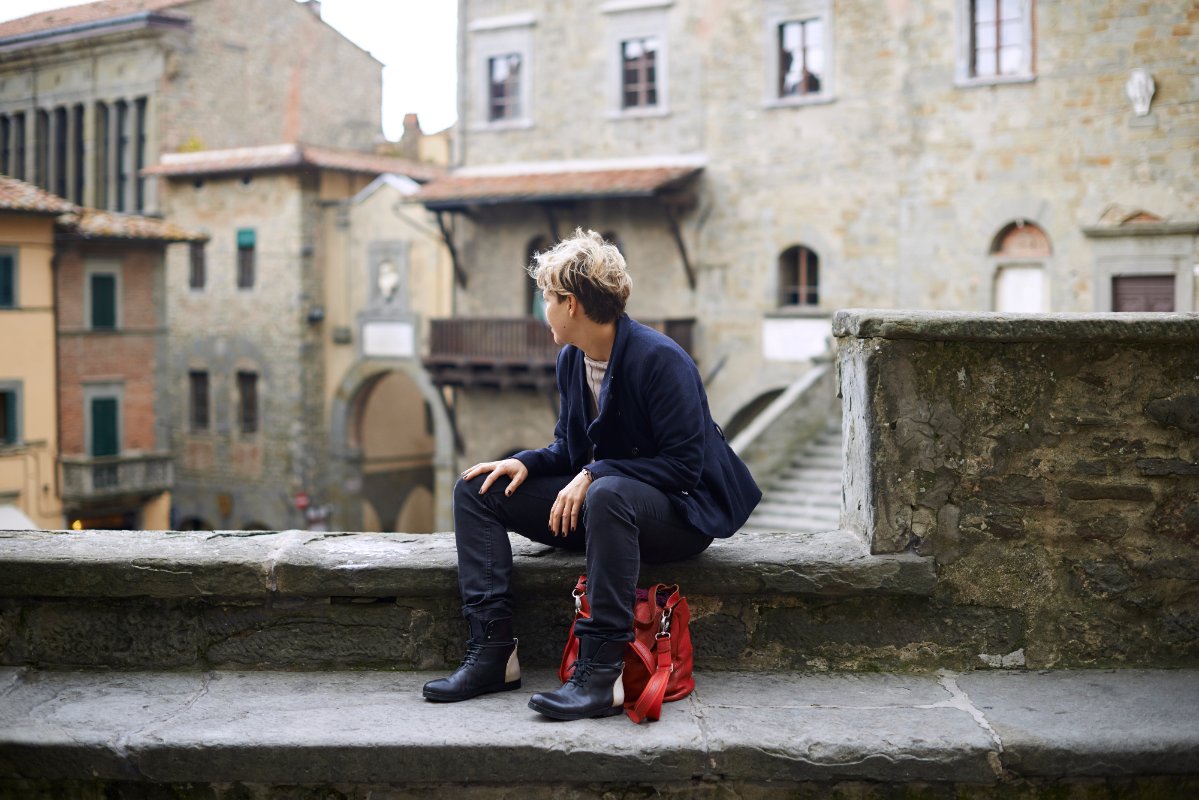 Settembre Lucchese: tradition, culture and events in Lucca
Updated for 2015
In September
Lucca
is abuzz with countless events to suit all types of tourists. Everything revolves around the
Feast of Santa Croce
(Holy Cross), the feast of the city and the people of Lucca, an intense celebration that sees citizens and institutions join together in the name of the Volto Santo (Holy Face), the holy icon that has represented Lucca since the Middle Ages. The
Settembre Lucchese
has developed from the celebrations of Santa Croce and it's the period when, thanks to the many local associations, a lot of events and activities are held around the city. Even today, as in the past, the city mixes the religious and civil traditions for a month rich in appointments not-to-be missed.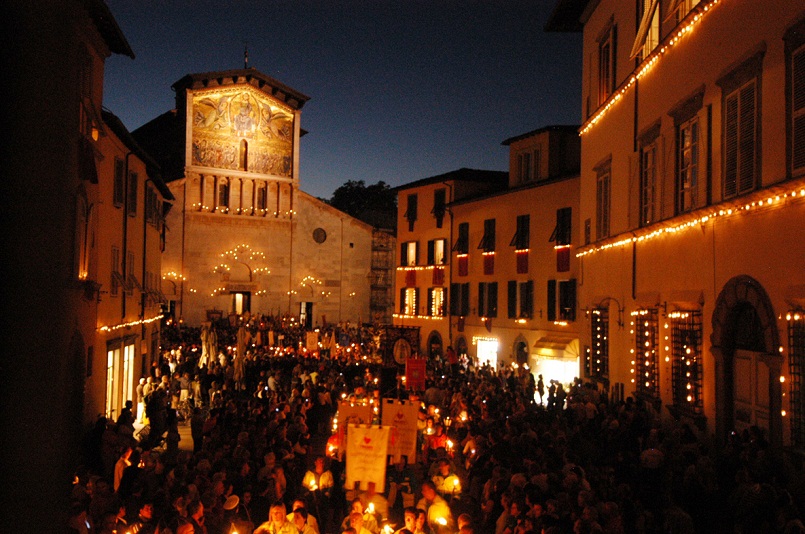 The most important event
is held on
September 13
and is characterized by the
Luminara
, a procession that every year retraces the same itinerary, departing from the Church of San Frediano around 8 pm and arriving at the Cathedral of San Martino. The streets of the city centre are lit and the Holy Cross is brought in procession. The night ends with beautiful fireworks and everyone goes on the walls to watch them. There are also fireworks at 11.30 pm. On September 14 there is the celebration of Santa Croce. Another religious event of the month is the celebration of
Saint Michael, on September 29
. In this occasion, a Mass is held in the Church of San Michele in Foro.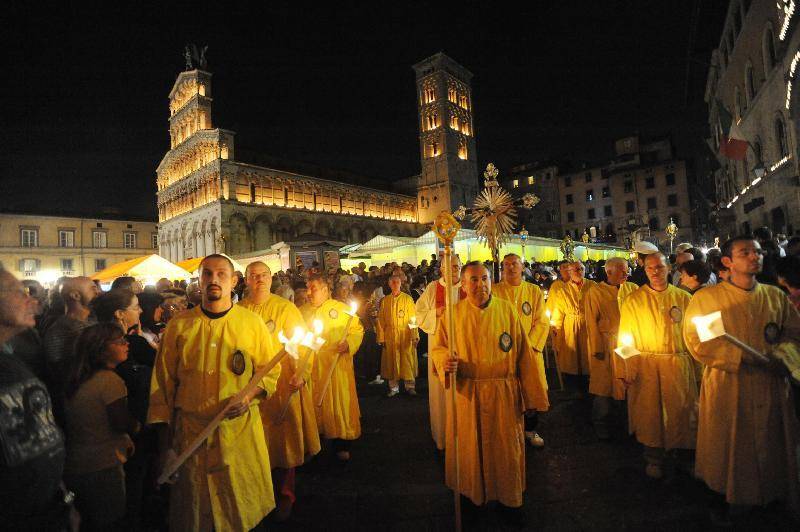 Other events of the Settembre Lucchese
Luna Park
: In Via delle Tagliate for the whole month there is a amusement park at the big parking lot outside the city walls.
Fiera di Borgo Giannotti:
It is an historical fair that stretches along the Borgo Giannotti area every Sunday (September 14, 20, 21, 27 and 29); here you will find cattle, food and goods stalls and all kinds of local delicacies.
Fiera del Settembre Lucchese:
on September 11-22.: Fair exhibition in Via delle Tagliate where artisans and merchants sell their products
Market in Piazza Napoleone
: From September 13 to 30. Antique markets, cultural events, sports are just few of the things happening this month in Lucca. You can find the list with all the events (in Italian)
here
.
You might also be interested in