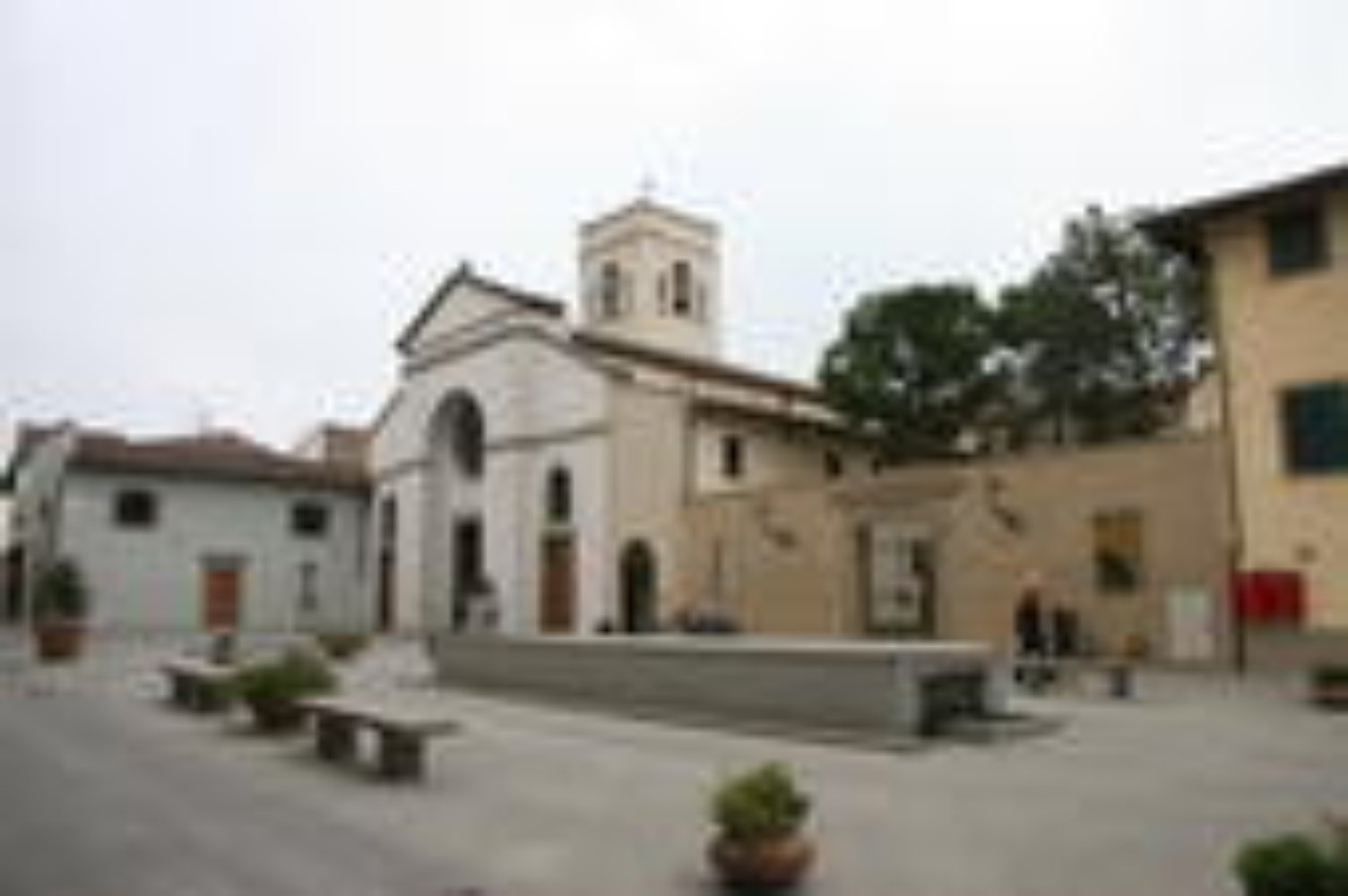 Santo Stefano a Campi and its miraculous image
Visit the main church of this village near Florence and discover its hidden treasures
The origins of the Pieve di Santo Stefano a Campi Bisenzio, built on the network of roads on the Florentine plane on the left bank of the Bisenzio River, can be traced back to the Carolingian period, coinciding with the subdivision of diocesan territories into smaller districts. With the exception of the crypt, there are not many other examples of this era within the church, because the actual development of the building occurred in the eleventh century, when the territory was subject to the rule of the Cadolingi Auditors. The parish church of Santo Stefano in later centuries took on a prominent role with the other parishes in the district and became one of the centers of attraction of the rural population.

Today the church appears to be the result of interventions and reconstructions that covered the original Romanesque structure. For centuries it was a basilica with three naves divided by square pilasters, a trussed roof, a squat tower, a large circular window facade and small slit windows on the sides. In the fifteenth century the building was enlarged with the construction of the chapels on the left and right side of the porch, then there was the building of the Oratory of the Annunciation. Santo Stefano was restored in the sixteenth century probably destroying valuable fourteenth-century frescoes which were still present. The interior of the church was renovated in the early nineteenth century and work was done on the facade in 1938 bringing the church to its present aspect.
Among the objects of worship is a polychrome wooden cross of the fourteenth century to which are attributed miraculous powers. The crucifix is an exemplar of the profound spiritual crisis that crossed the whole of Europe from the thirteenth century, thanks to the changes that took place in religious life which began to search for a sense of the humanity of Christ and thus looked to his suffering, a change which spread especially through the mendicant orders. It is also worth noting the Renaissance frescoes of the Annunciation by Paolo Schiavo and Raffaellini of Algarve; a beautiful Madonna Enthroned by Francis Botticini (15th century); and the Adoration of the Magi by Peter Dandini from the seventeenth century.
You might also be interested in
The power of art and the vitality of culture in Florence, stretching back to Antiquity, have an energy that expands all throughout Tuscany. ...
Scopri keyboard_backspace