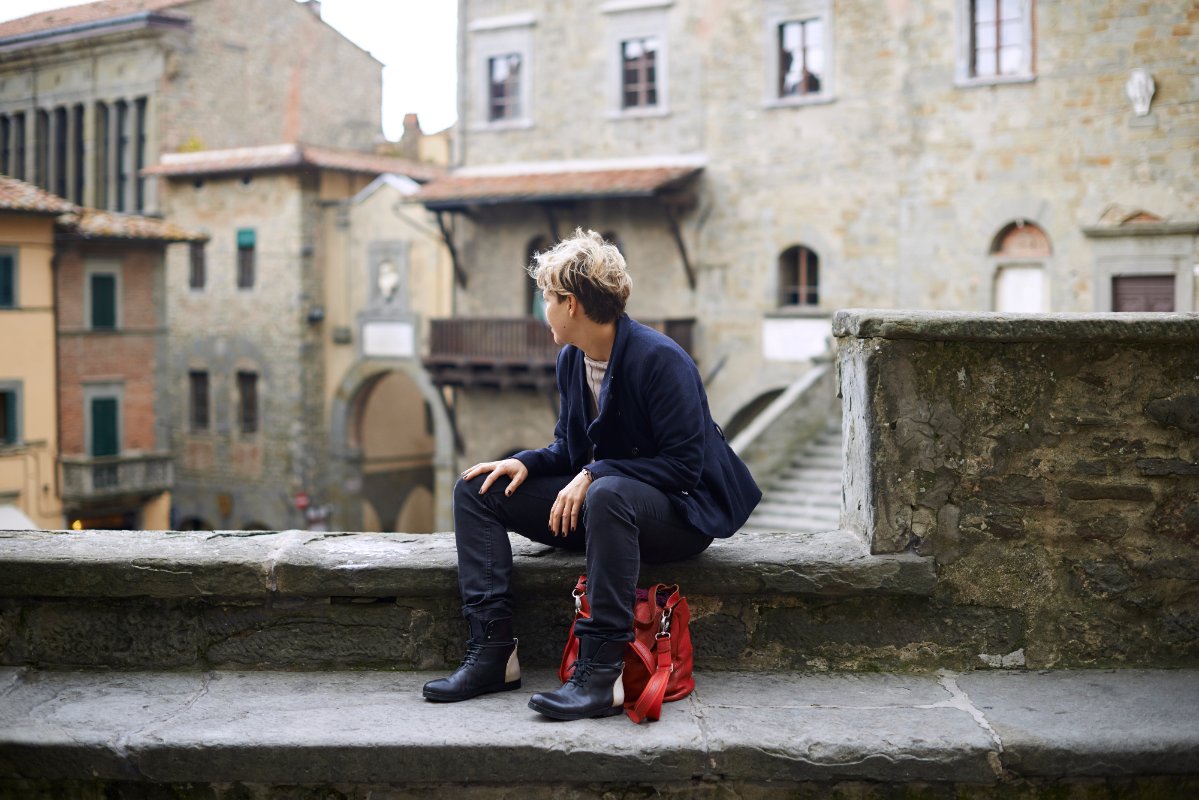 Rustici and Leonardo: one-minute review of Bargello exhibit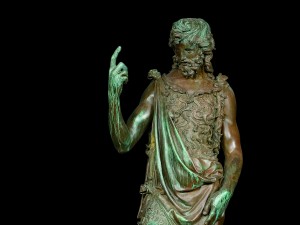 Who was Giovanfrancesco Rustici?
A Florentine sculptor and
student of Leonardo da Vinci
during the latter's brief period in Florence, he enjoyed the patronage of Lorenzo "Il Magnifico" de' Medici, learned sculpture in the workshops of Andrea del Verrocchio and Benedetto da Maiano, and was friends with the great Mannerists Andrea del Sarto and Jacopo Sansovino. Why have we never heard of him? Through drawings, terracottas, and bronze sculptures the exhibit "
I Grandi Bronzi del Battistero, Rustici e Leonardo
" at the Bargello until January 2011 wonders what direction the medium of sculpture might have taken had Leonardo, and not Michelangelo, led the way.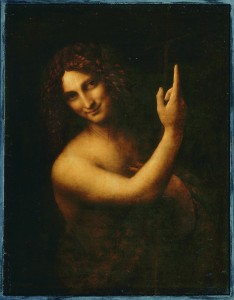 On display is Leonardo's
Saint John
which is in Italy for the first time in five hundred years (loaned from the Louvre), which curators wish to compare to Rustici's bronze sculptural group of the
Preaching of Saint John the Baptist
made for above the North door of Florence's Baptistry in 1511 (Leonardo apparently participating in its planning stages). The influence of Leonardo's movement-filled drawings of horses is rather more clear when we look at a series of small-scale terracotta "sketches" (
bozzetti
) showing horses in motion and warriors tumbling this way and that. This is not a blockbuster show but if you're in the area, or at the Bargello anyway, stop by even if just to drool at the works by Leonardo.
One-minute video review
Exhibit information
Museo Nazionale del Bargello Sept 10 2010 to Jan 10, 2011 Until November 1st and during the xmas holidays, open Tuesday through Sunday and alternate mondays (1st, 3d, 5th), 8:15 to 17:00 From November 2 to December 24, Tuesday to Friday and mondays as above, 8:15 to 14:00; sat/sun 8:15 to 17:00 website: www.unannoadarte.it
You might also be interested in