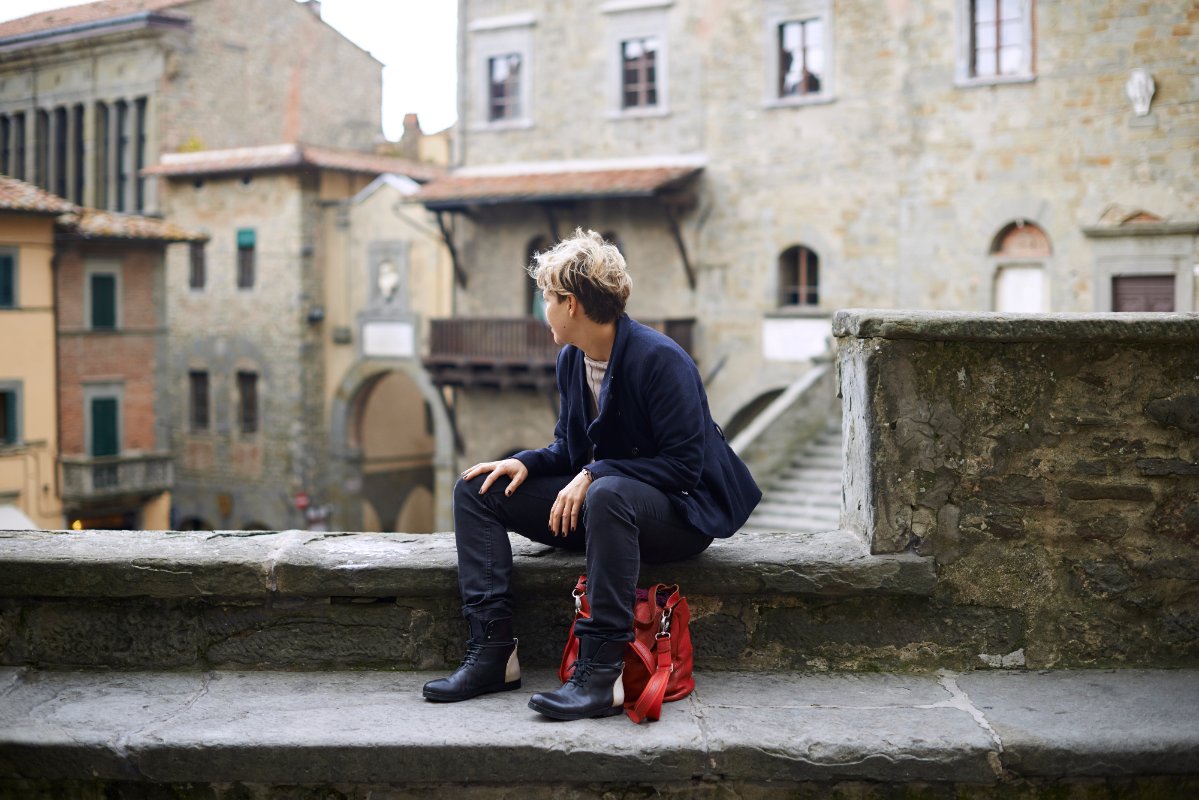 Rioni: Carnival in Viareggio neighbourhoods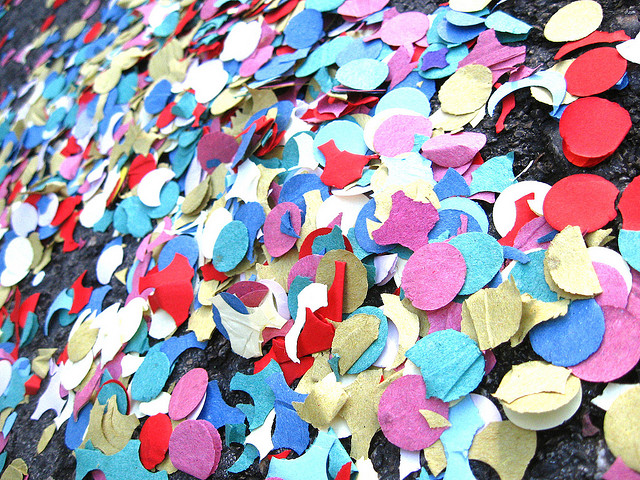 "
Carnevale di Viareggio
" is about to start! The Carnival's floats parade takes place on the Viareggio seafront on every 
Sunday 
for 4 weeks in a row. The Carnival's floats parade is just the "cherry on top" of the event: everyone living in Versilia area knows that
the party's heart beats during the evening in the neighborhood's feasts
, called "
Rioni
".
What are the Rioni?
During the
Rioni
feasts, people eat and dance, but mainly
drink
, so they are not parties organised for small kids: it's young men and women's favorite moment during the entire Carnival period. The
Rioni
are going to take place every Friday, Saturday and Sunday night in relation to the Sunday (and Mardì Gras aka Shrove Tuesday) afternoon floats parade. Here's the schedule:
Rione Torre del Lago,
Rione Marco Polo,
Rione Darsena,
Rione Croce Verde.
In Viareggio it's not Carnival if you don't wear a brand new
costume
: bought or home made, the important thing is that
you MUST wear something
strange, that captures people's attention, your age doesn't matter! Foreigners are easily recognizable because they don't wear costumes, wigs or grotesque makeup!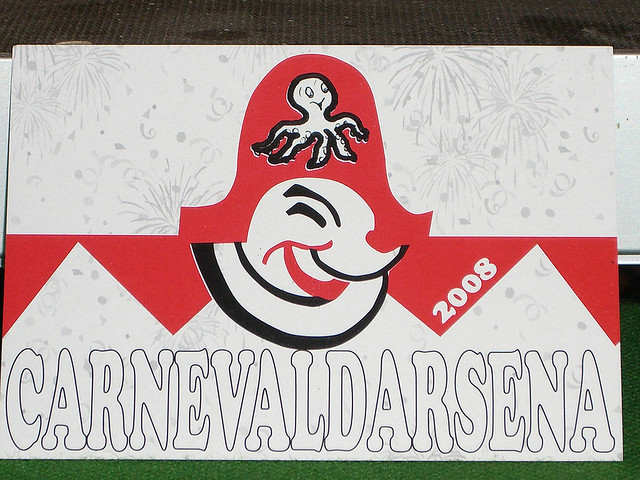 The Marco Polo Rione is the first to give an idea of what this year's carnival
will be about: costumes here, are ready to be tested for their resistance! Yes, because you have to know that the neighbourhoods are full of people dancing, drinking, jumping, singing in order to fight the February cold and, of course, to have fun under the dj set's stages.
The Darsena Rione is the most popular one
also because it takes place in the middle of carnival festivities and especially on Mardì Gras night: by now, costumes should be completed, very detailed and perfect. Since costumes previously worn didn't "survive" the previous Rioni I will most likely see my friends with brand new outfits.
Costumes are definitely a MUST
for the Viareggio carnival enthousiasts!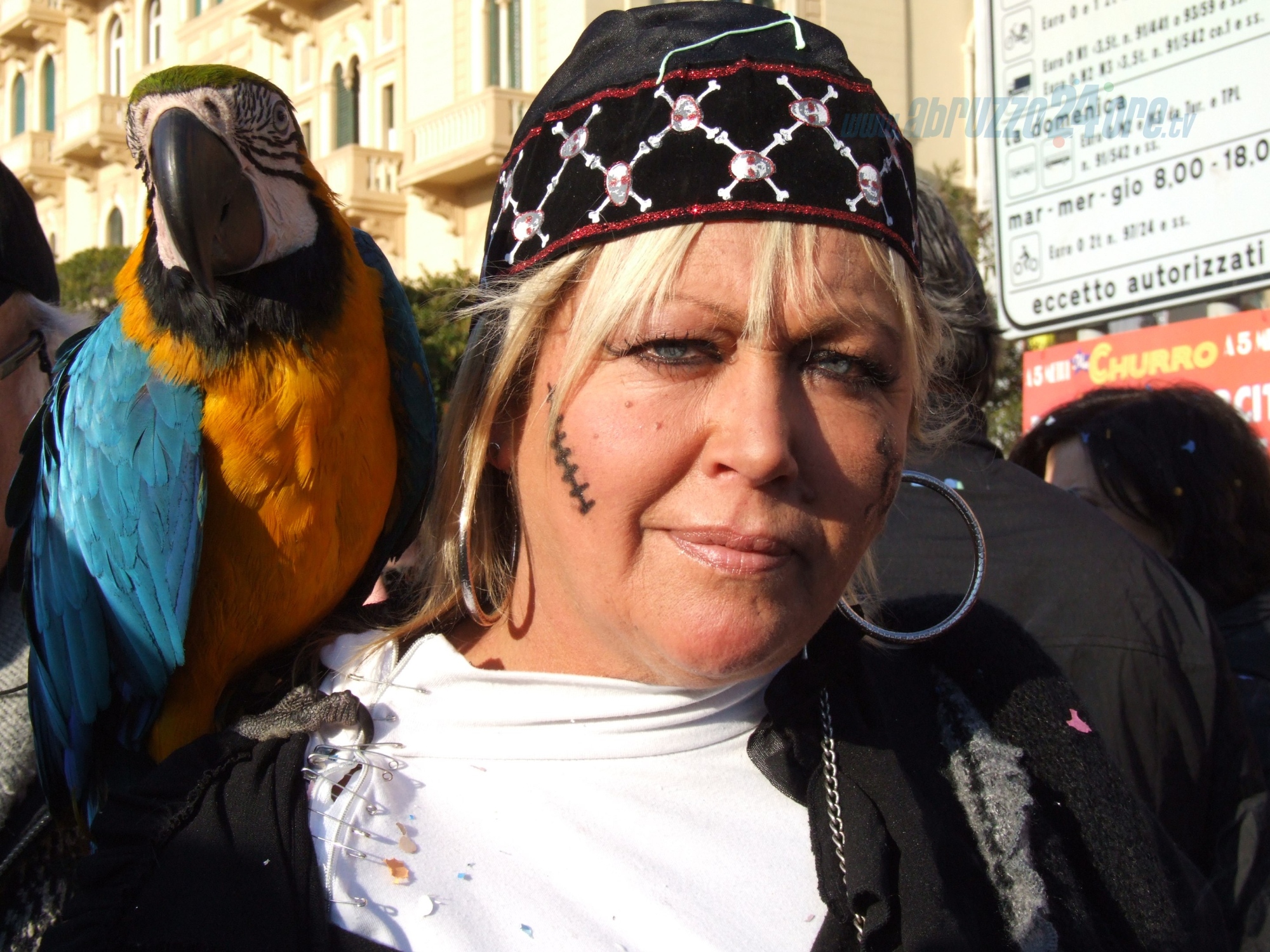 This
Rione
is also a great chance for anyone to taste some
typical Versilian food
: indeed, the Darsena neighborhood's
cuisine is excellent
! I suggest you to take a hot plate of
cuttlefish with chards
or "
tordelli
" (
tortelli
, in Italian), egg pasta with special meat filling, stuffed with tomatoes and meat sauce (
ragù
, in Italian). Eat before you begin to dance in the squares around the
Rione
: this way you'll be able to burn all the calories you ate before :P
The last Rione is the Croce Verde one
, settled in the historical centre of Viareggio, where you can find good meals, great music and some
melancholy
, because everybody knows the Carnevale will soon come to an end. Although you still aren't tired, you can delay the Carnival's end into
Versilia's clubs
, where you will find the so called "
veglioni
" (wakings, in English), parties that last all-night-long. Are you ready to party? :)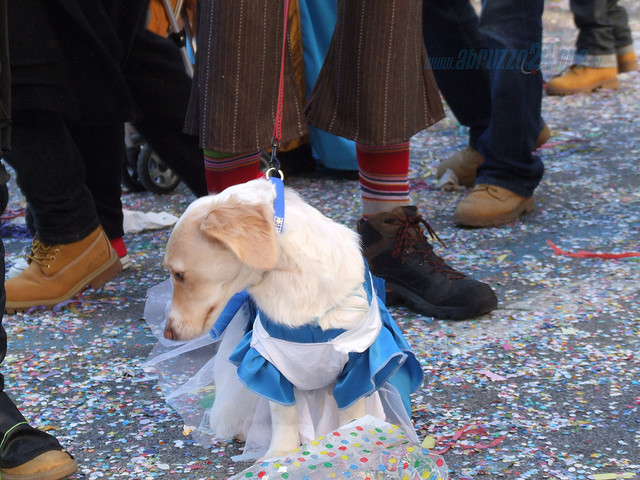 Thank you to Serena Puosi for her guest post on Around Tuscany. But who is Serena?
Hello, I'm Serena Puosi, I was born in Viareggio and I work in Pisa at the moment. I studied Communication Sciences at the University of Pisa, I'm a blogger and a social media addicted. I love reading, writing and travelling. I wanna be a geek girl! Ciao from Tuscany!
You might also be interested in