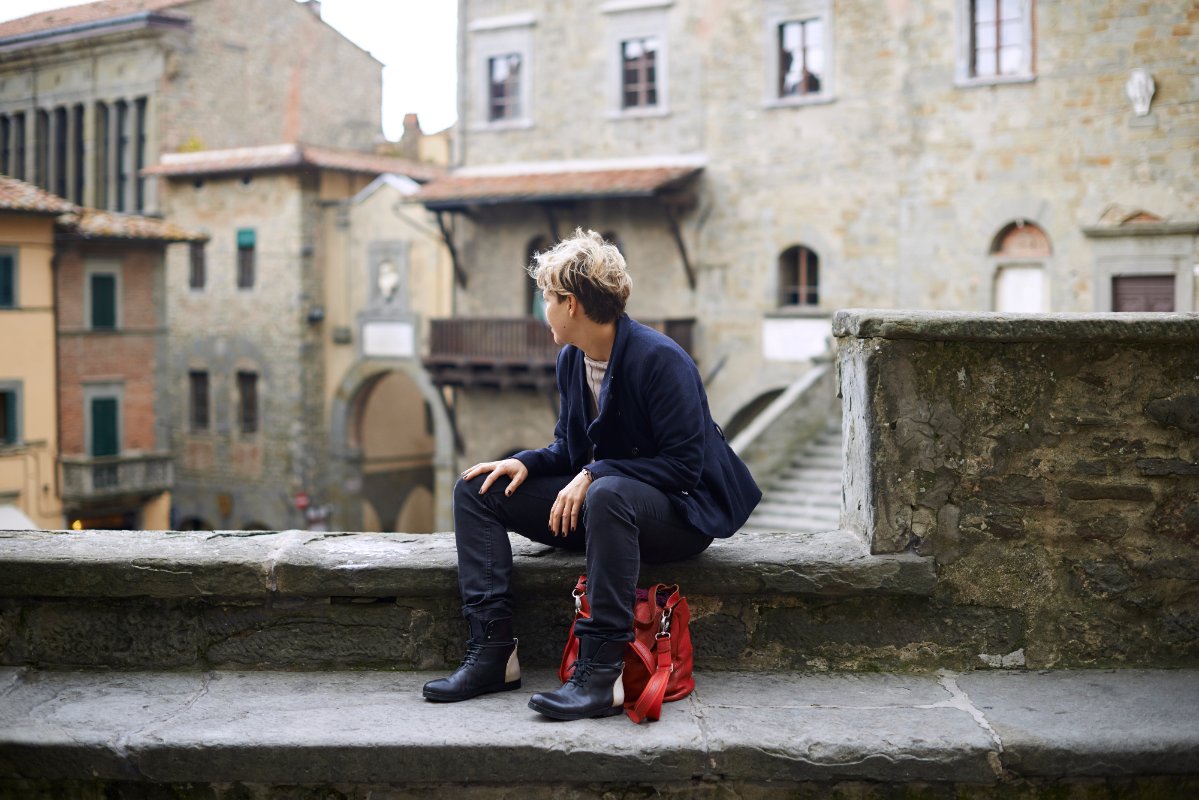 Restored Giotto returns to Ognissanti
After ten years of restoration, the crucifix that
Giotto
painted for the
Church of Ognissanti
is coming home. The cross has now regained its majesty, standing up at its full five meters of height; for ten years a team of restorers at Florence's Opificio delle Pietre Dure had been working on the wooden cross that was laid out on a table. Now perfectly clean, we can see brush strokes by the great master and admire the brilliant lapis lazuli, one of the most expensive of pigments, that dominates the background of the cross. The Crucifix's original location in Ognissanti no longer exists: it sat in the transept atop the rood screen, a kind of perforated wall that divided lay people from the religious that was abolished in the Counter-Reformation. The closest possible solution is collocation in a chapel located in the left side of the transept.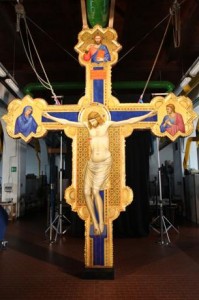 The restoration took so long because it didn't move quickly at first due to lack of funds. A generous private donation of 160,000 euro by Alvise di Canossa, the president of Arteria, allowed the work to be completed. The reinstallation will be celebrated by the Bishop and the whole city on
November 6th 2010
. Until then, if you're really lucky you might score permission to visit it in the Opificio's labs October 18-22, from 9am to 1pm, call to reserve (055 2651339). Source:
Corriere Fiorentino Oct 15
.
You might also be interested in