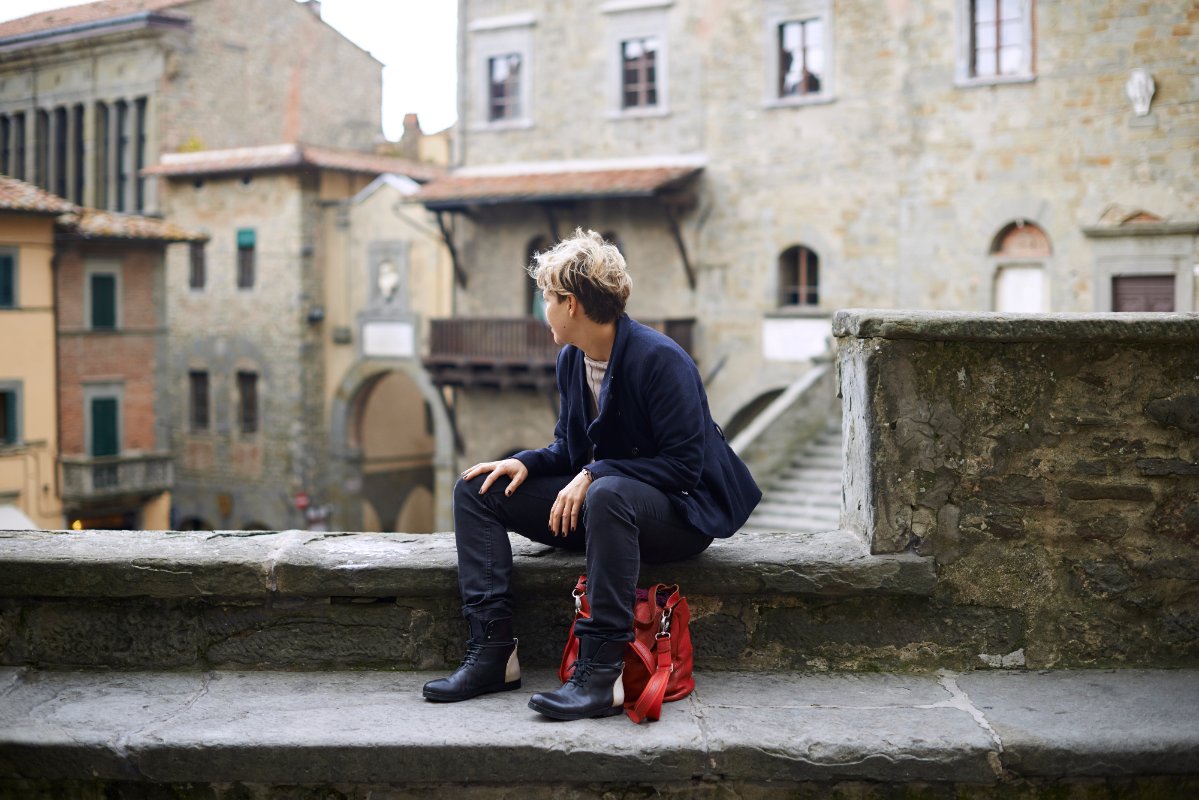 Relax! Here are some spas in Tuscany
Tuscany has about a hundred different places to enjoy the hot springs; below are just some baths to enjoy in your free time!..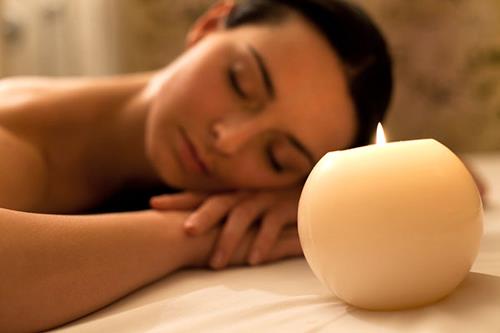 Bagni di Lucca
Bagni di Lucca is a spa town with ancient origins, known in the Middle Ages with the name of Bagni di Corsena. In the first half of the fourteenth century, the therapeutic efficacy of this water source was already known. Also, the philosopher Michel de Montaigne stayed in Bagni di Lucca for over two months in 1581 for treatment of kidney stones. The waters flow from 53 springs, with a temperature varying between 39 and 54 centigrades. There are seven historical thermal baths of Bagni di Lucca: in Bagni Caldi you can find the resort "Jean Varraud" (the only one still opened)and the Bagno San Giovanni; in Ponte a Seraglio there are Bagno Cardinali (today a private home) and the Bagno Bernabò, the Docce Basse (also known as Bagno Rosso),the former Hospital Demidoff, and finally, above the chief city, there is the Bagno alla Villa, which has been open since the 1950s. More info here. Address: Bagni di Lucca, Piazza San Martino 11 Telephone: +39 0583 87221 and Fax: +39 0583 808224 From March to November, from December to January 6 www.termebagnidilucca.it/ With entrance fee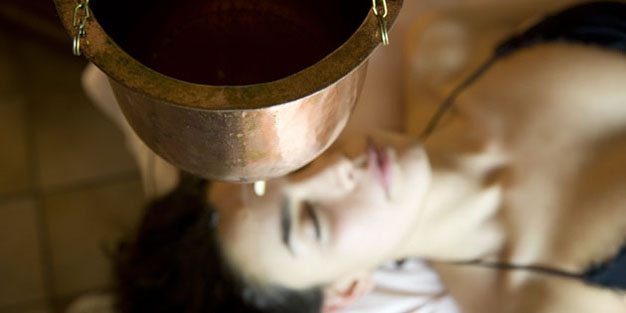 Terme della Versilia – Hotel Villa Undulna
The distinctive feature of this place is that the springs are abundant in bromine, sodium, and are ten times richer in iodine than seawater; thus leading to its classification as bromo-iodic salt thermal water. Pure and bacteria-free, it has countless therapeutic properties that benefit the body and it is used in hydro massage and Kneipp treatments. The other peculiarity is the use of peat, which is extracted from the nearby Massaciuccoli Lake. The swimming pool is filled with bromo-iodic salt thermal water and is divided into two pools: one for swimming (20 m long) heated at about 29 degrees Celsius and a Jacuzzi for relaxation with heated water of 34 degrees Celsius. There is also a wellness area with a sauna, Turkish bath, emotional shower, waterfall shower and a relaxation area with tea. At the Versilia spa you can also enjoy body treatments with peat, hydrotherapy, medical consultations, massages, holistic treatments, beauty treatments and much more. More info here. Address: viale Marina corner viale Gramsci - 54038 Cinquale di Montignoso (MS) Telephone. +39 0585 807255 and Fax +39 0585 807791 Spa: everyday from 9 am to 7 pm Swimming pool: everyday from 9 am to 8 pm Closing day: Wednesday www.termedellaversilia.com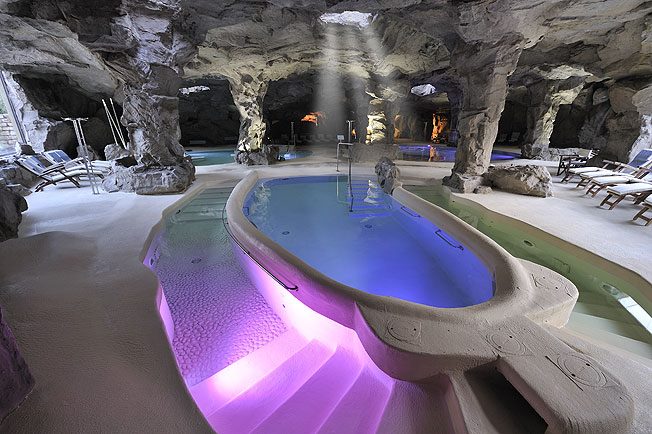 Tombolo Talasso Resort
The structure that now houses the Tombolo Talasso Resort was a former colony for children on holiday and in 2002, after several years of renovation, it became a thermal resort, Spa and thalassotherapy centre. The name "Tombolo" takes its name from the characteristic "tomboli", or sand dunes that are covered with Mediterranean vegetation that typical of the coast of southern Tuscany. The Wellness Center Tombolo Talasso Resort is a real "SPA - Salus Per Aquam" meaning "health through water". Seawater is an extraordinary resource captured at 900 meters from the coast to guarantee its pureness. It is heated at various temperatures and utilized to offer specialized thalassotherapy treatments, ranging from aqua-fitness, water massages, hydro-massages with algae or salts, underwater hydro-massages, body jet showers, horizontal sea rain showers and many more. Personalized spa packages combining thalassotherapy and beauty treatments are available upon request. Address: Via del Corallo 3, 57024 Marina di Castagneto Carducci (LI) Telephone: +39 0565 74530 Fax: +39 0565 744052 Email: info@tombolotalasso.it http://www.tombolotalasso.it/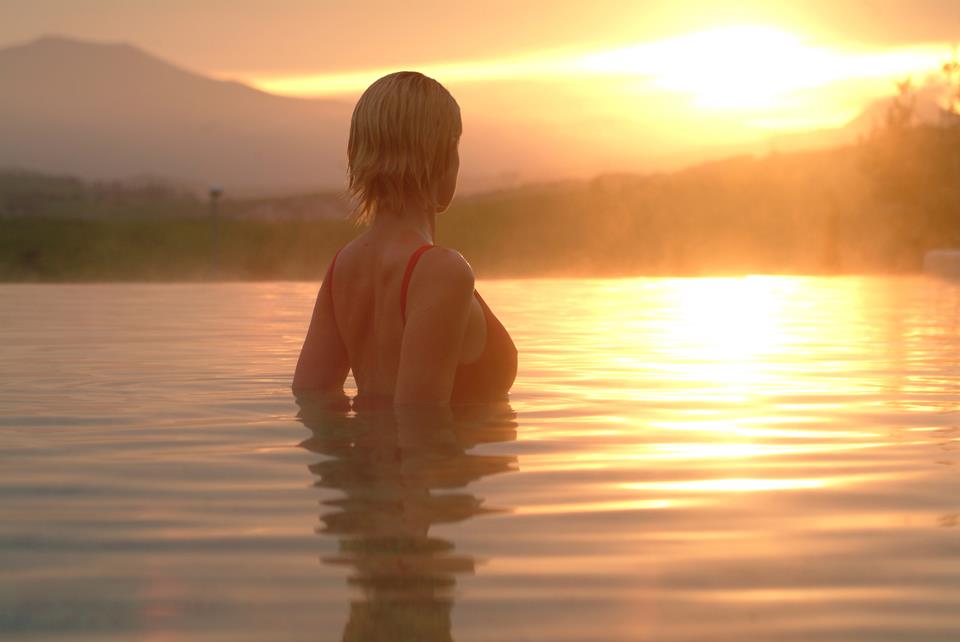 San Casciano dei Bagni – Fonteverde
San Casciano dei Bagni is situated on the mountainside of Mount Cetona and located in a Medici Villa that has been transformed into an exclusive resort. Situated few kilometres from Chiusi and Chianciano Terme, the spa is immersed in green forests of oak and chestnut trees that surround the town. In this backdrop, you'll find 42 spring waters rich in mineral salts, sulphate, calcium, magnesium, fluorine at the new "Spa Fonteverde": the perfect place for recovery from illness or stress. Here you'll find mud baths and inhalations, beauty treatments for body and facial toning, as well as a team of doctors. The pool features thermal waters and is equipped with hydro massage and a natural waterfall, hydro-jet and submersed benches for maximum comfort. In addition, there are also cosmetic products that contain "Thermal Fleur," a complex of thermal essences for the health and beauty of the skin. More info here Address: Località Terme - 53043 San Casciano dei Bagni (SI) Telephone: +39 0578 57241 Fax +39 0578 572200 Email: info@fonteverdespa.com www.fonteverdespa.com Click the link for a longer list with a lot of tips on the hot springs and spas in Tuscany.
You might also be interested in