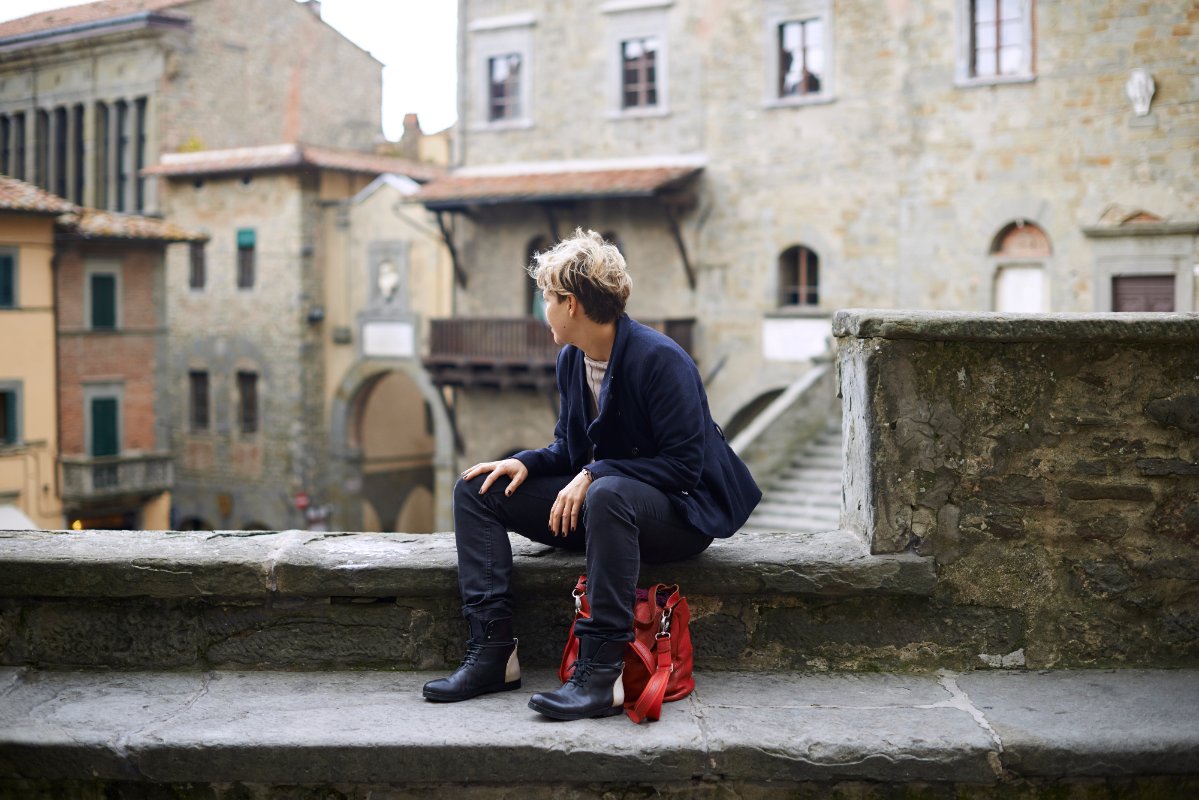 Recycle Art in Florence: riartEco 2010
Now on at the Biblioteca delle Oblate in Florence,
the exhibit "riartEco 2010" wants you to come in and vote
for the best work of art made from recycled materials. The objects are made by students, artists, or other professionals with an interest in the creative re-use of anything from plastic bottles to computer chips. The winner gets a weekend at the thermal baths - had I known I might have tried to contribute something! Of the works on display,
I found the most interesting to be the prototypes for design objects made of waste
. My vote goes to the do-it-yourself bookcase by Roberta, who is patenting this design for two vertical holders into which you insert plastic bottles; you can place planks of any type between the bottles. This is surprisingly sturdy and might even hold up some of my art books. I also really like Ilaria Chiani's cacti that are hand-sewn out of packaging. They come in mini or big; the larger ones are nicely weighted and you could use them as coat-hangers. Finally, Isabella Bellinazzo's lamp made of coloured PET bottles cut into flowers; it's truly beautiful and I'd be happy to hang it in my living room.
Curator Marco Pasqualin
is on hand to provide explanations and he was nice enough to show me some of the works and talk about their components. Here's the video. And check out this flickr gallery of recycled art!
Which one is your favourite?
INFO: The Oblate has a great little cafe at the top and is one of my favourite places to hang out (
I've written about that here
).
RiartEco 2010
: From April 17 to 30, 2010
Biblioteca delle Oblate
, via dell'Oriuolo 26 50122 Firenze entrance FREE
You might also be interested in