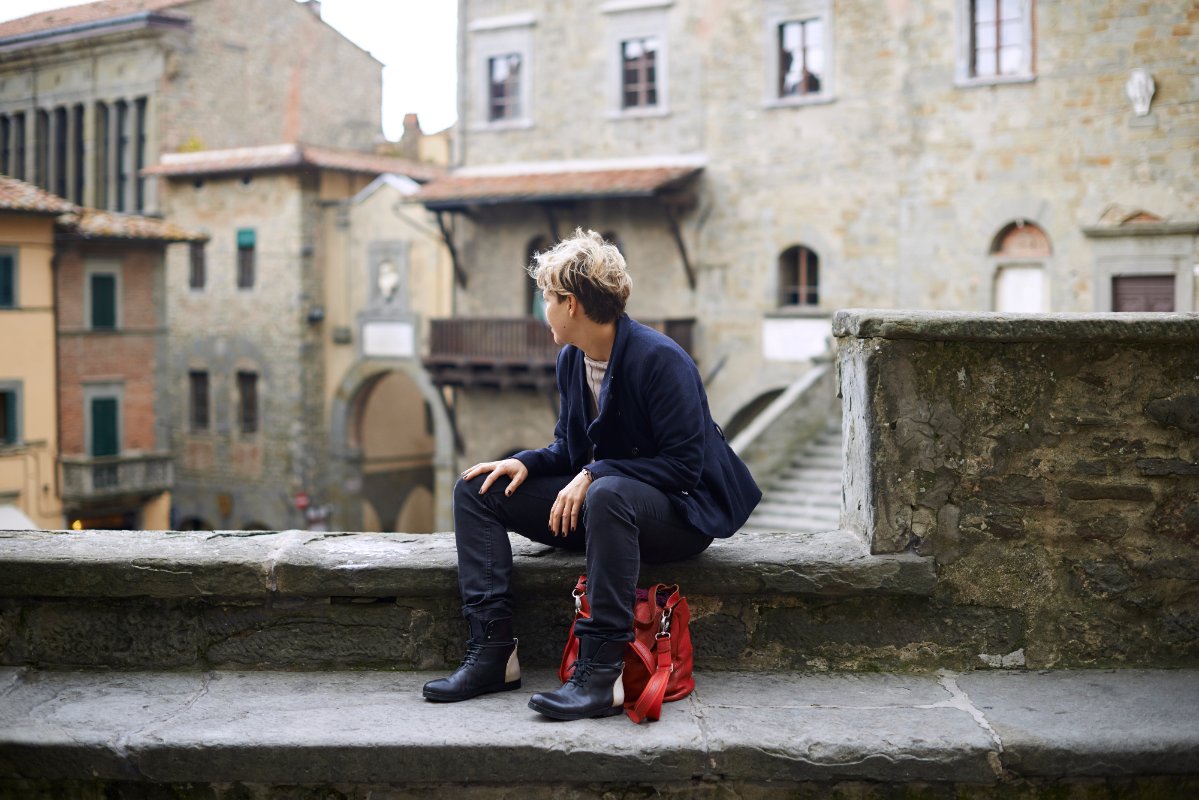 Pregio e Bellezza: Medici cameos and gems at Pitti Palace
From
March 25th to June 27, 2010
, the exhibit "
Pregio e Bellezza
: Cammei e intagli dei Medici" celebrates
cameos and engraved gems from the Medici collections
at the Museo degli Argenti (Silver museum, technically) inside
Palazzo Pitti
. The "poster child" is Botticelli's Simonetta Vespucci (at least we think that's her name), for the first time loaned to an Italian museum from its home in Frankfurt. She is an absolute babe with a hairstyle of the time, interwoven with pearls... the Marilyn Monroe of her time. In this video I shot at the exhibit, I just happened to encounter Susan Sarcamone (someone I knew in a previous life) and we talked about what we love about this work. [youtube]http://www.youtube.com/watch?v=7mdGc5Ezleg[/youtube]
The Medici collected gems...
... this wasn't just a cheap hobby, either! Every single member of the Medici dynasty, from the famous Lorenzo il Magnifico to the last Medici, the eccentric Giangastone, contributed to the growth of this collection. This exhibit is an important contribution to the study of this collection; the last major exhibition and book on the matter was about 30 years ago. Although it's a topic that is rather well known and also quite essential to Renaissance scholars, this is
for sure a show that has good public appeal. Anyone who loves jewelry or who has a passion for collecting anything should see it!
In a general sense, starting in the Renaissance, cameos and intaglios (another word for engraved gems) were much sought after by popes, princes, and cardinals, on several occasions indeed giving rise to harsh disputes between admirers who were even ready to spend large sums to secure themselves the desired piece. The reasons for this success were manifold.  First and foremost, the art of carving gems required the use of rare and very costly materials, as well as master artisans with extraordinary technical capabilities, considering that the slightest error, in point of fact irreversible, could vilify months or even years of hard work.  Secondly, special magical and mysterious virtues were attributed to cameos and intaglios depending on the type of material utilised and on the subject of the depiction.  Moreover, their small dimensions and ease of transport made them ideal gifts for illustrious personages, as well as an excellent form of investment, a capital to draw on in moments of great difficulty. This exhibit shows the influence of these precious collectibles on Renaissance and later artists, who imitated them both in similar media and in painting or decorative objects.
The exhibit is beautifully laid out
, with costly display cases decked in wedgewood-blue silk. There are four large rooms and each one has a big
touch-screen panel
that allows us to learn about the objects displayed and to zoom in on each of these tiny things. This is much needed since it's hard to really see them well in their cases. Furthermore, next to some of the cases are small screens with scrolling information (in english and italian) - this is the first time I've seen such effective use of screens for information in Italian museums! Kudos to FirenzeMusei for this.
Museo degli Argenti, Palazzo Pitti
If they called this place "The Medici Treasures", it'd get a whole lot more traffic. And that is just what it contains. If you miss this exhibit, go to the museum anyway! It's layout is a bit old-fashioned but if you take the time to closely examine the items displayed you'll be amazed by their workmanship and also value - salt-holders set with precious gems to hunks of coral in gold mountings. More photos available on
TuscanyArts Flickr
.
Information
: Tickets: 10 euros (this includes entry to the Boboli gardens and other areas) Opening hours: daily 8:15 to 18:30, closed the first and last monday of each month.
You might also be interested in