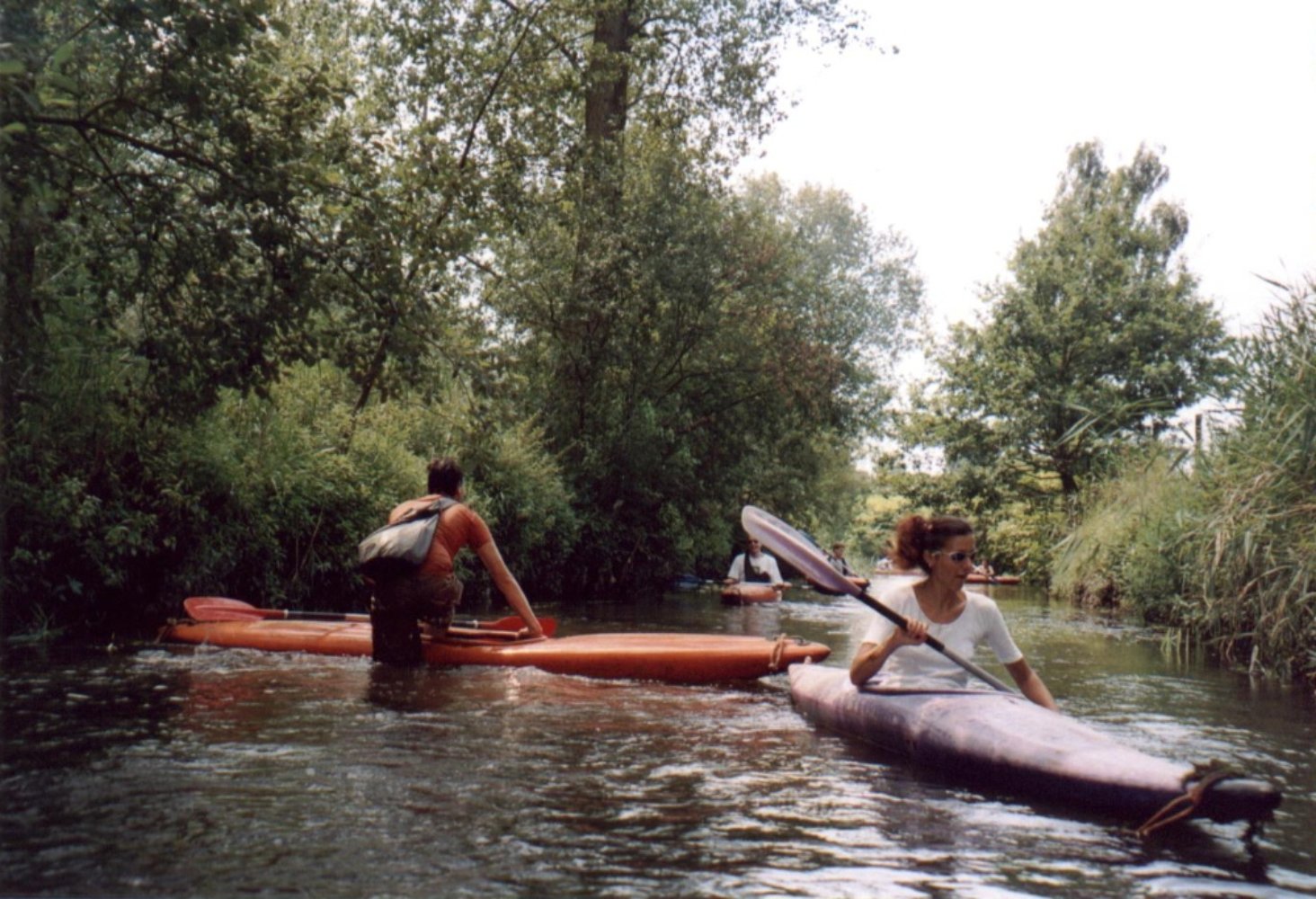 Precious stones
A fantastic excursion in kayak from Marina di Campo to Lacona
This itinerary is for experienced sportsmen and it should be tackled in fine weather.
* Point of departure: Marina di Campo
* Point of arrival: Lacona
* Total: 15 kms
* Rating: difficult due the length; it can be split up
* Interest: panoramic and geological

From the Marina di Campo beach, paddle to the left of the gulf and stay between the coast and the small island of Port Caccamo: the kayak, with its limited draught is the only type of boat that can pass undamaged among the area's many emerging rocks. It is stable, easy to manage and thanks to its watertight compartments it can also carry dry clothes and a light picnic to eat on a beach. But let's get back to our itinerary. The sea is emerald green and the scent of Mediterranean bush fills the air. You will soon reach the very charming inlet of Ischia inlet its two pebble beaches which are nestled inside pink granite formations like precious stones.

Next, you'll comes to the Rota, small inlets hidden in the black cliffs. After crossing the gulf of Fonza and having passed the Punta del Priolo, you will reach Longio whose white granite landscape exalts the blue of the sea. The Valley del Re, located above, recalls ancient legends that depict the island's history. Pass through Punta Le Mete to the right the Triglia Rock and reach Ripa Nera and then the inlet of Cala del Fico where beautiful granite crystals decorate the vertical cliffs.

A bit further on, inside a small cave, you'll find fresh water spring—it has always been a haven for birds and sailors. The pretty Paradiso beach is inaccessible to motor-boats and its the ideal place for a swim and a rest in the shade of a beautiful cave. Further along, you'll find the Cala dell'Inferno; it hosts a big seagull colony and a poseidonia seabed meadow—the perfect environment for many different fish species. Behind Punta della Contessa, there are some military lookouts from the Second World War. Our excursion finishes on the beach of Lacona. The coast of Elba is full of surprises.

You might also be interested in